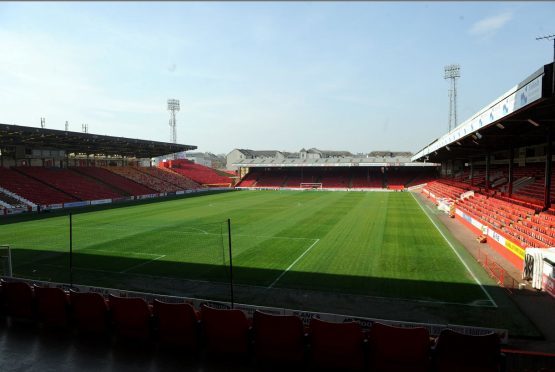 Aberdeen FC has launched a public consultation on an ambitious new scheme to improve the atmosphere and family-friendly facilities at Pittodrie.
Club officials have proposed relocating the "family stand" from its current position at the Merkland Stand to the lower deck of the Richard Donald Stand (RDS).
A number of new attractions are also being planned to keep children entertained within the enclosed concourse area of the RDS.
These would include a "meet the mascots" section, balloon modellers, face painting and live entertainment.
Under the proposals, a section of the Merkland Stand would also be transformed into a singing section where particularly boisterous supporters would be encouraged to sit.
A statement released by the club said: "One key objective for the club is to attract the next generation of supporters and a key focus for us will be to make Pittodrie more family friendly.
"We are aware the current Merkland family stand has its limitations, in that it does not offer the necessary facilities for families, nor does it help when trying to create an atmosphere.
"Moving the Family Stand to the RDS [lower deck] would allow us to create a noisy area within a section of the Merkland Stand, whereby those fans who wish to give the team maximum vocal backing can do so.
"We appreciate there may be limitations with the above proposal, most notably the upheaval this would cause for a number of our season ticket holders based in both the RDS Lower and in parts of the Merkland Stand who have held their seats for a number of years.
"We do not wish to alienate any members of our support which is why we are keen to be as open as possible with our fans, hence the reason for this extensive consultation process."
Last night, the secretary of a north-east Dons supporters club gave the proposals his cautious backing saying it was "worth a try".
Peter Reid, 44, of the Blazing Lambs, said: "You see some of the younger kids just sat on tablets or phones the whole game in the Merkland just now.
"It would be good to provide them with some entertainment."
To voice your opinion on the plans, email: pittodriesurvey@afc.co.uk