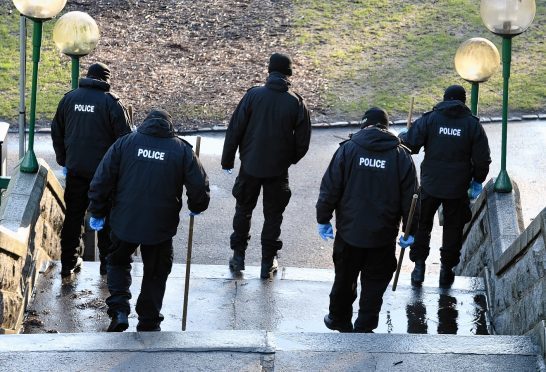 Police are continuing their hunt for a rapist after a woman was attacked in an Aberdeen park.
Officers have been working with specialist national teams after the women in her 20s was raped in Union Terrace Gardens on January 28.
The woman was unable to provide police with a description of her attacker and the police have been looking to appeals and other lines of inquiry.
City councillor Alan Donnelly expressed his hope that the person responsible for the crime would be apprehended as soon as possible.
He said: "The first line of security is yourself," as the prelude to calling for people to be vigilant when out late at night.
"My concern is these people will do it again and again and again until they are caught.
"But I am confident the police will get to the bottom of it."
Officers said they were following positive lines of inquiry and earlier this month said about 20 different statements had been collected from people in the area.
Officers have been focusing their efforts on speaking to people who were near the gardens between 3am and 4am.
Patrols have been carried out in the city, including in Union Terrace and Union Street.
Police are still keen to speak to students in the city who may have been in the area when the incident took place.
The five men and one woman were seen leaving a takeaway on Belmont Street before making their way towards the Union Terrace Gardens area at around 3.10am.
The scene was sealed off after police received a report that a woman had been attacked between 3am and 3.30am.
The area was completely closed off until officers had completed an inch-by-inch search of the park.
Efforts were focused on an expanse of grass running alongside the railway track, and the grassy embankments which slope down from Rosemount Viaduct near His Majesty's Theatre.
A team was seen carrying police evidence boxes and specialist forensics equipment into the grounds as investigations got under way.
Anyone with information should contact police or Crimestoppers on 0800 555 111 if they wish to remain anonymous.