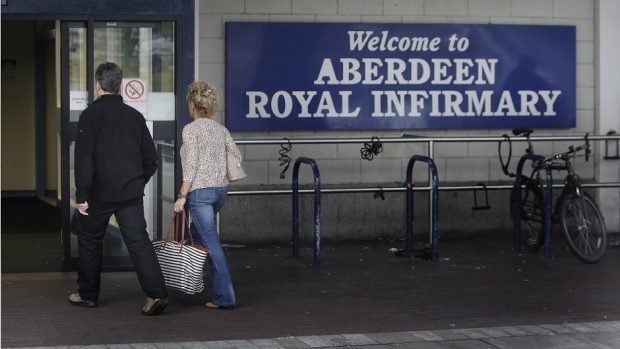 NHS Grampian has been criticised by a standards watchdog after surgeons removed a patient's ovaries without her full consent.
It follows an investigation by Scotland's public services ombudsman (SPSO) which found several health boards had carried out procedures without gaining proper permission.
The patient, known only as Miss C, was referred by physicians for drainage and possible removal of an ovarian cyst.
However, a surgeon reviewing her notes, before the operation, decided the best course of action would be to remove both ovaries, as recommended in guidelines published by the Royal College of Obstetricians and Gynaecologists.
But Miss C was unaware of this change until she arrived at Aberdeen Royal Infirmary the following morning. After discussion, the operation went ahead.
However, she subsequently complained that consent was not properly obtained.
The ombudsman said: "We found that the guidelines recommended removal of both ovaries in most cases, but said that this should be determined by the wishes of the patient.
"The adviser (to the SPSO) considered that, as it had been clear Miss C had concerns, removal of just the affected ovary should have been discussed as a compromise, but this did not happen."
Among the cases recorded at other health boards were a colonoscopy procedure, carried out on a woman by NHS Lanarkshire doctors, despite her asking for it to be stopped during the operation.
It recommended that NHS Grampian reviewed its processes for obtaining consent.
A spokeswoman for the health board said the recommendations had been noted and implemented in full.