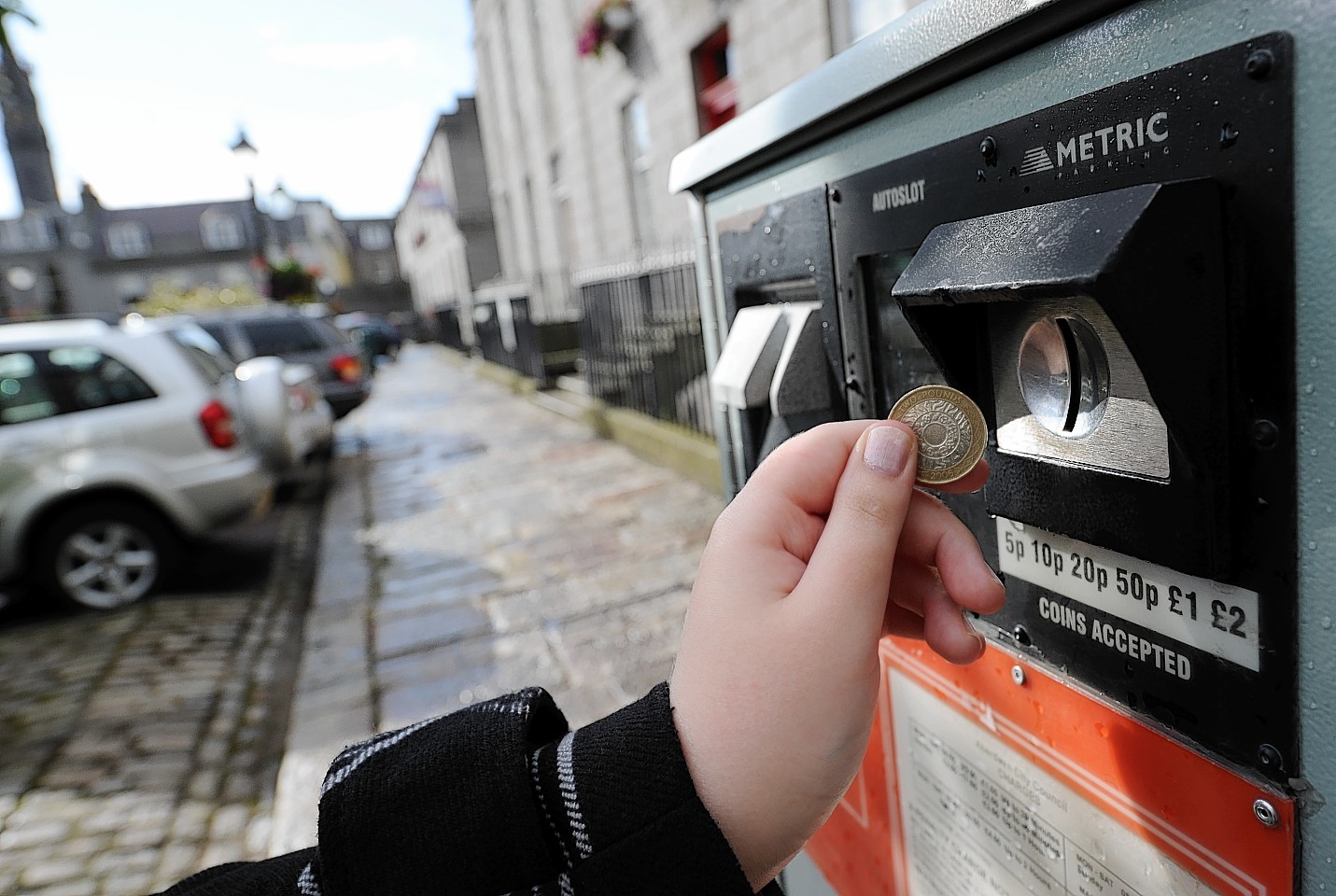 Some parking charges in Aberdeen could double as council chiefs battle to save £26million in their next budget.
Finance convener Willie Young said the administration had identified £20million of savings and cuts and that the "vast majority" would "not affect the man on the street".
But council officers have found nearly £6million in additional savings to plug the remaining gap – which includes the controversial parking changes.
Outraged drivers' groups and business owners have criticised the planned rise, which could hurt the city's shopping heart during the heat of the oil downturn.
Under the proposals an hour-long stay in city centre parking zones A, B, C, E, F and G would rise from £3 to £4 and a two-hour stay would increase from £4 to £5 or £6.
The Denburn and Chapel Street car parks could also implement rises of about £1 per hour and currently free car parks at Crombie Road, Torry, Station Road in Bucksburn and Dunmail Avenue in Cults could start charging.
Business and contractor permits could also increase by £50 per year to £550 and £605 respectively.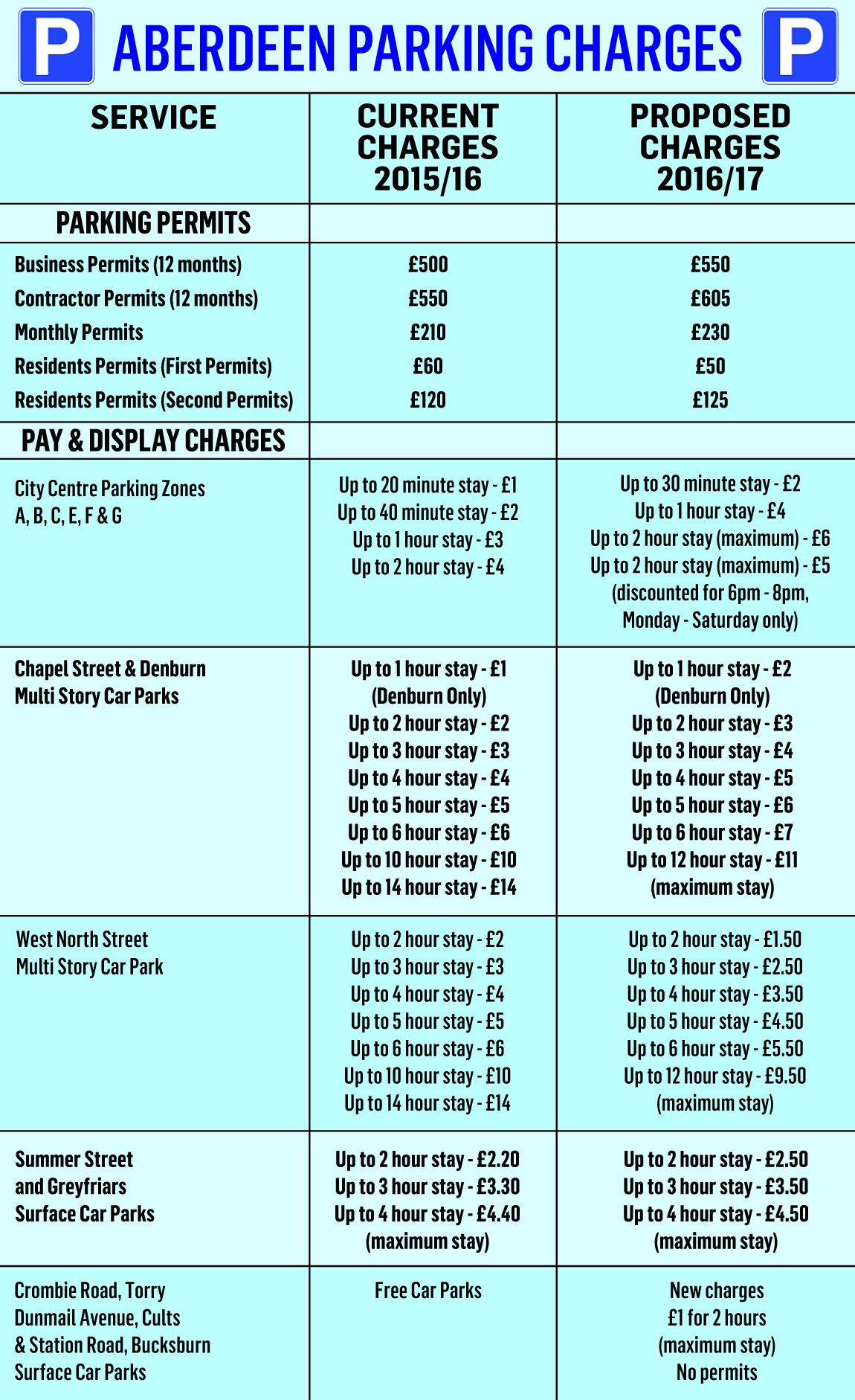 But there could be respite for some residents with reductions of around 50p per hour possible at the West North Street multistorey and a reduction in resident permits of £10 per year.
Included in the proposed £20million of cuts and likely to go ahead are a postponement of road works, saving nearly £300,000, and trimming utility bills by £909,000.
Other changes council officers could implement at their discretion, without approval from councillors, include a £200,000 saving from changing staffing and opening hours at libraries.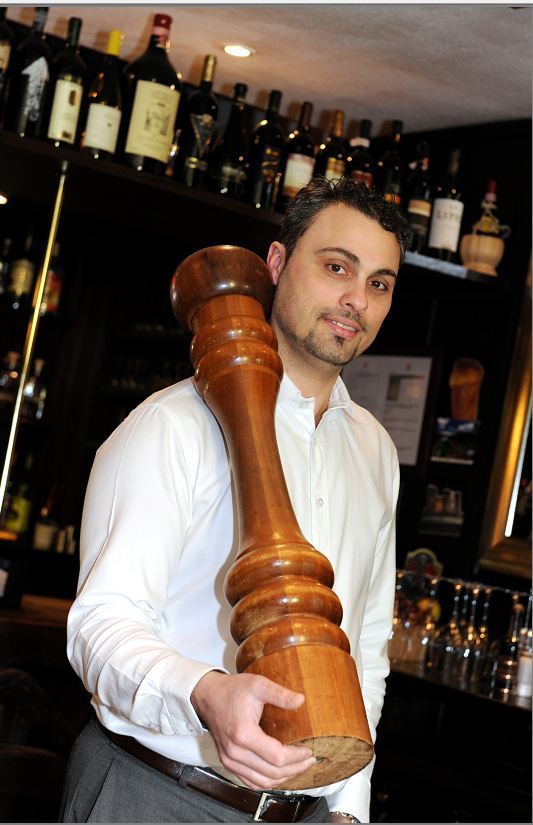 Last night, restaurateur Nino Lepre, owner of city-centre Ciao Napoli, said the parking changes would be "the stupidest thing the council could do".
He said: "Given the downturn in oil, which is hurting all the local businesses, I don't understand why they would do this.
"Just look at the local economy – Union Street is dying and we need to get people back into the city centre to support local business."
Neil Greig, from the Institute Advanced Motorists, said: "This could prove to be a short-sighted move if it was put in the official budget.
"Given the oil downturn and the struggles in business you would think the council would do all they could to get people into the city centre and increase business rates."
But last night council chiefs insisted that "nothing was set in stone" in terms to the parking changes and it was just a range of options they were looking at.
Mr Young said: "We have found £20million of savings already without having to make a single job cut or affect people's day-to-day lives significantly.
"We are also going to invest more than £500million in the city over the next five years to show the confidence we have in the city.
"The charges aren't set in stone and are just one option to find the additional savings that have been forced on us by the Scottish Government."
SNP group leader, Councillor Jackie Dunbar, said last night the group was going to put forward its alternative budget and would not confirm whether they supported the parking charge increases.