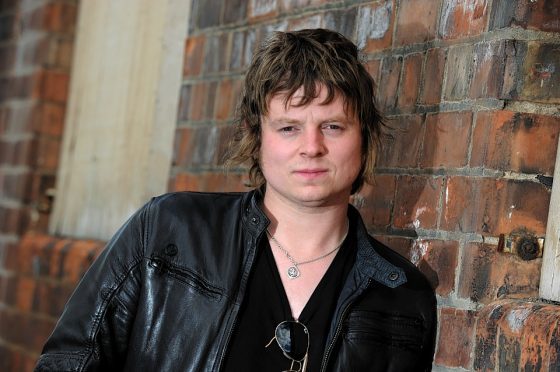 A north-east singing star who has wowed American audiences is returning to his birthplace for a charity concert on Saturday.
Terry McDermott, who rose to prominence in the stateside version of TV show The Voice, will perform with his US band, Lotus Crush, at the Linsmohr Hotel, Pitmedden.
It's the first gig which the 38-year-old star has played in the village since he started making waves in the music world in the early 1990s, and he is excited to be revisiting his roots after spending so much time in Seattle and New Orleans in the last decade.
He said: "Back when I took my guitar along to Pitmedden Hall as a kid, Seattle bands were famous across the globe, and now here I am taking my Seattle band home to Pitmedden.
"I couldn't have guessed when I went over to the United States that things would turn out the way they have, but it's amazing how many fans there seem to be around the world."
Of the loyal fans, who are known as McHobbits, Terry said: "I have been told that there are people flying in from Belgium, Canada and the US for the show in Pitmedden, and there has been lots of interest in the north-east.
"It's hard to believe how well things have gone for myself, for Lotus Crush, and for Fat Hippy Records and CaviGold Records, who have helped me along the way.
"Now, I am really looking forward to this concert and doing what I can to raise people's spirits."
Although he is now resident across the Atlantic, Terry has kept in touch with his old friends around the north-east.
He is well aware that the region is experiencing a challenging period, given the significant job losses in the North Sea.
He said: "Speaking to my best mate, who still lives in Pitmedden, I know it is rough for everybody, with the oil price falling and businesses suffering.
"So it would give me a lot of pride if I could get everyone out for a full house at the Linsmohr, just like back in the day.
"I am most looking forward to seeing the village in the snow, but I have so many wonderful memories from there and I can't wait to get back. I am bizarrely excited."
Terry was a guest of his beloved Aberdeen FC last year when he made an appearance on the pitch prior to one of the club's matches against Ross County.
Saturday's event also features rising luminaries Craig John Davidson and Amy Sawers and the proceeds from a raffle will be handed on to Formartine United.
Terry added: "Pitmedden was great to me when I was taking my first steps in the music business. So it will be good to give something back this weekend."