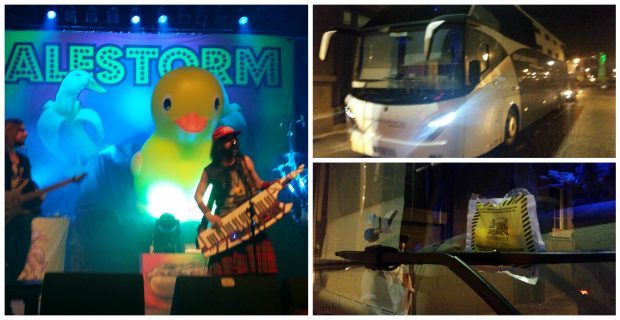 Aberdeen's thriving heavy metal community was treated to a double dunter of performances last night as Alestorm and Sabaton dual-headlined a performance at the Music Hall – although they did both get tickets from the council for parking their tour buses on double yellows.
Hailing from Perth, Alestorm have developed their own unique style of heavy rock since forming in 2004, with their lyrical and thematic focuses on all things nautical earning them a slot in the very unique genre of "pirate metal".
The Granite City's resident moshers have welcomed Alestorm to the city's many music venues on a number of occasions in previous years, however yesterday's debut at the Music Hall marked the band's biggest stage appearance so far in the north-east.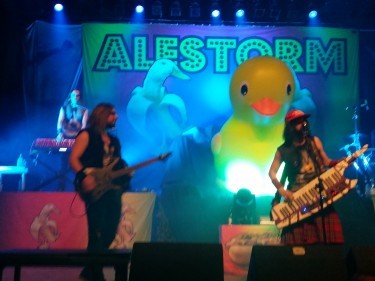 With their trademark tunes of Shipwrecked, Keelhauled, Drink and Rum, the group had the packed-out concert hall jumping, fist pumping and yarr-ing along to their unique, accordion- heavy blend of power and folk metal.
Their scurvy crew of fans played the part as well, and many Aberdonians were seen bounding around the mosh pits in full pirate garb (with cutlasses and pistols stored safely in the cloakroom).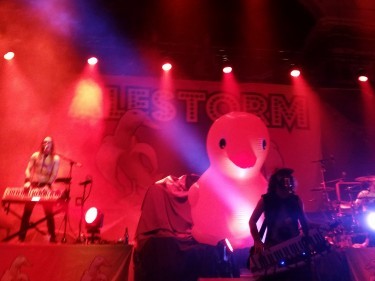 And after more than an hour of seafaring shenanigans, the Music Hall was converted into a warzone as the Sweden-based and war-themed Sabaton revealed their tank-shaped drum set and took to the stage.
Decked out in equal amounts of camouflage cargo pants and long hair, the group served as the perfect follow-up to the silly antics of Alestorm with their incredibly powerful anthems.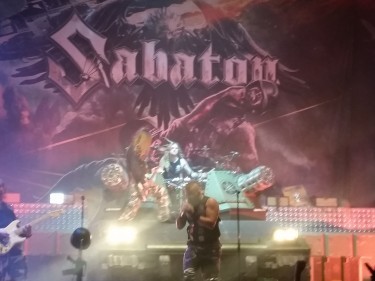 From classics such as Primo Victoria, The Art of War and To Hell and Back, Sabaton enthralled Aberdeen's rock fans with their mix of vocal harmonies and lyrical tributes to great soldiers, leaders and battles of history.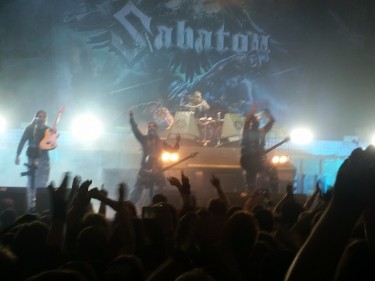 Aberdeen's heavy rock community doesn't usually get as much of the limelight as it should across the city's venues, but last night's Music Hall performance showed that there is still a place in the north-east for fun-loving metal heads, and all other kinds of music fans.