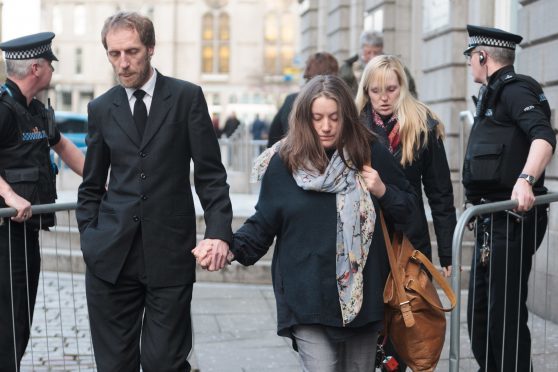 The north-east teen who was struck through the heart with a knife during a brawl in his school corridor was last night described as a "soft and caring" boy.
Bailey lived with his parents Kate and John and four younger brothers in Maryculter.
He lived close to the suburbs's parish church, where he went to meetings with the 1st Maryculter Scouts and attended its youth cafe.
His funeral was also held there.
Bailey was known to enjoy exercise and was a keen bodybuilder. Throughout the trial, his friends said he was proud of the way he looked.
He was tall for his age at around 6ft 2in and it is understood he had dreams of joining the Royal Marines after leaving school.
Before attending Cults Academy in 2012 he went to Lairhillock Primary before going on to the Waldorf School, an independent school that closed in 2014.
Following the conviction of his 16-year-old killer yesterday advocate depute, Alex Prentice QC said; "Bailey Gwynne was 16 at the time of his death. He lived with his family, with his parents, four brothers who were at the time eight, seven four and 18 months.
"Bailey Gwynne was a fifth year pupil at Cults Academy having first attended in January 2012.
"He has been described by teachers as a hard working boy with a good attitude. He was a well behaved boy and a soft caring boy. He had recently sat his examinations and had achieved greater results than he had expected."
Bailey's parents declined to comment after the verdict.