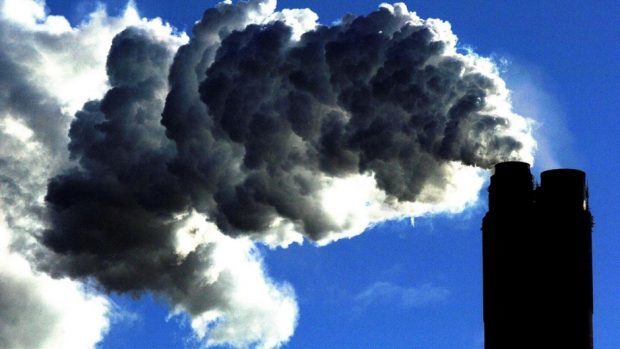 Aberdeenshire Council could be "sleepwalking" into a financial crisis if significant efforts to cut carbon emissions are not made soon, the Press and Journal can reveal.
The north-east authority has a legal duty to reduce pollution, and in 2013 set itself a target to cut emissions by 44% by 2020.
But little progress has been made and if the council continues at its current rate it will take at least another 30 years to reach their target.
The startling revelation comes as councillors prepare to endorse the north-east's first ever carbon budget.
Now the council's own climate change coordinator has warned that unless councillors take action today, the "financial implications may be significant".
In a report to members, Claudia Vilar says: "The figures show that the council is currently not on track to meet its 44% reduction target, however we must continue working towards it.
"The great reduction in carbon emissions required means that large scale projects within certain services are necessary."
The carbon budget which will be discussed at a meeting of full council today was proposed by the Democratic Independent and Green Group (Digg) when they struck a confidence and supply deal with the new administration last year.
Digg councillor Paul Johnston said investing in carbon reduction schemes – which could prove costly in the short term – would make the council more efficient, and save money in the long term.
"Reducing carbon emissions is the law – it's in the climate change act," Mr Johnston said. "By carbon budgeting we'll be in a better position to know where we are going.
"There is not currently a rack of fines if we don't meet the targets. Will there be? We could sleepwalk into it.
"Knowledge is the key here. If you know what you're doing, monitor it and put a budget in place then you can deal with the problem."
Last night a Scottish Government spokeswoman stressed that there are not currently plans for financial penalties against councils who fail to meet targets.
"These are self-set targets which are not compulsory," she added. "Responsibility for compliance with climate change duties rests with public bodies themselves, so there would be no punitive action taken by the Scottish Government if they were not met."