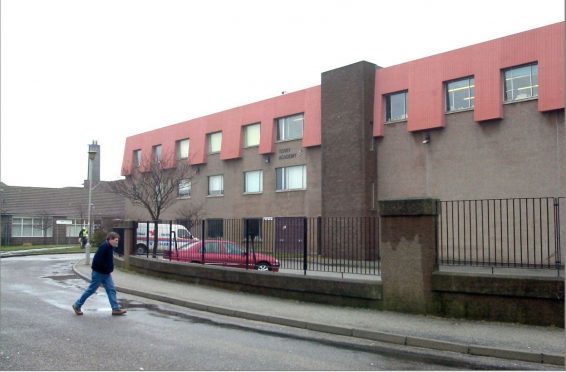 A long awaited new secondary school in Aberdeen is expected to be more than £14million over budget – with around £9million spent just on preparing the ground.
When plans for the new South of the City academy – which will replace the aging Torry and Kincorth schools – were unveiled in 2012, the expected cost was £32million.
But it has been revealed this has jumped to an expected £46million for the site earmarked for between Redmoss Road and Wellington Road.
Much of the increase has been put down to an hike in the price of building materials and inflation.
But opposition councillors have questioned why the site was chosen given the "huge" cost to prepare the land.
Kincorth, Nigg and Cove SNP member Stephen Flynn said: "We have always known there was peat on the site but we have asked officers for further information as to why it has cost so much to prepare.
"The council should have properly scoped out the site before choosing it as the site of the new school.
"I think serious questions should be asked as to why this site has been selected."
But finance convener Willie Young said building the new school was "in everyone's interest".
He said: "A lot of this increase couldn't be predicted.
"This is going to be one of the best schools in Scotland when it's built and we want to make sure we properly invest in it."
The new school is expected to open in late 2016.