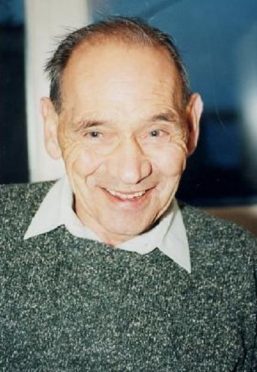 A declaration of death action has been raised for a pensioner who disappeared more than a decade ago.
Harry Dalgarno was 72 when he went missing from his Ellon home on the evening of March 17, 2003.
Despite a large-scale search, the father-of-two's disappearance remains unexplained.
Now, an action has been raised in Aberdeen Sheriff Court to have the pensioner officially declared dead.
It has been raised by Alexina Thomson Paterson Dalgarno.
Retired farm worker Mr Dalgarno – who was married to Alice – is believed to have left his Annand Road home in an upset state after learning a relative had been diagnosed with cancer.
His family became concerned when he did not return home on the bitterly cold night, with only one firm sighting shortly after he left.
An extensive investigation was launched, with a 32-strong team of police officers interviewing 320 people in and around the Ellon area.
Land and water searches were also carried out by police divers and mountain rescue teams, but no new information was uncovered.
Despite a number of unconfirmed sightings, police called off the search about a week after it was launched.
Nationwide appeals through the Big Issue magazine and the Missing Persons Helpline also drew blanks.
A year after his disappearance, a fresh appeal for information was issued by Mr Dalgarno's son and daughter, Stewart and Shona.
Police reviewed the inquiry and handed out posters of Mr Dalgarno but no new leads were turned up.
Later that same year, a bone was discovered in the River Ythan which officers suspected could have been from Mr Dalgarno.
However, a subsequent forensic examination confirmed the bone was not human.
A statement issued by the family on the first anniversary of his disappearance paid tribute to a "very good husband, father, and grandad".
It said: "At the time of the search we were hoping he had just wandered off and lost his way.
"We were disappointed when there was no news, but he is always in our thoughts.
"He was a very good husband, father and grandad. The family miss him very much."
Anyone who wishes to defend the action has until March 31 to apply by contacting the court's sheriff clerk.