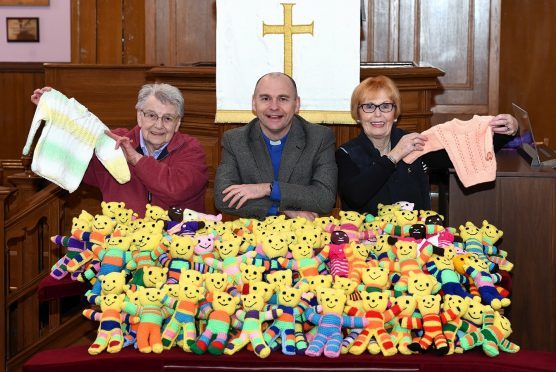 A group of knitting enthusiasts from the north east have woven together to send hundreds of toys to children in Africa.
Six individuals from Belhelvie Parish Church have created teddies, clothes and blankets to give to children at a hospital in Malawi after launching their Strictly Come Knitting scheme.
In the last batch alone, one woman managed to knit 118 teddies which are now ready to be shipped to the Nkhoma Hospital in Malawi.
The scheme was launched in 2011 when a member of the pastoral team, Elizabeth Mackenzie, found inspiration from the programme Strictly Come Dancing.
The team then called on the Church of Scotland and have worked alongside the charity Famine Relief for Orphans in Malawi.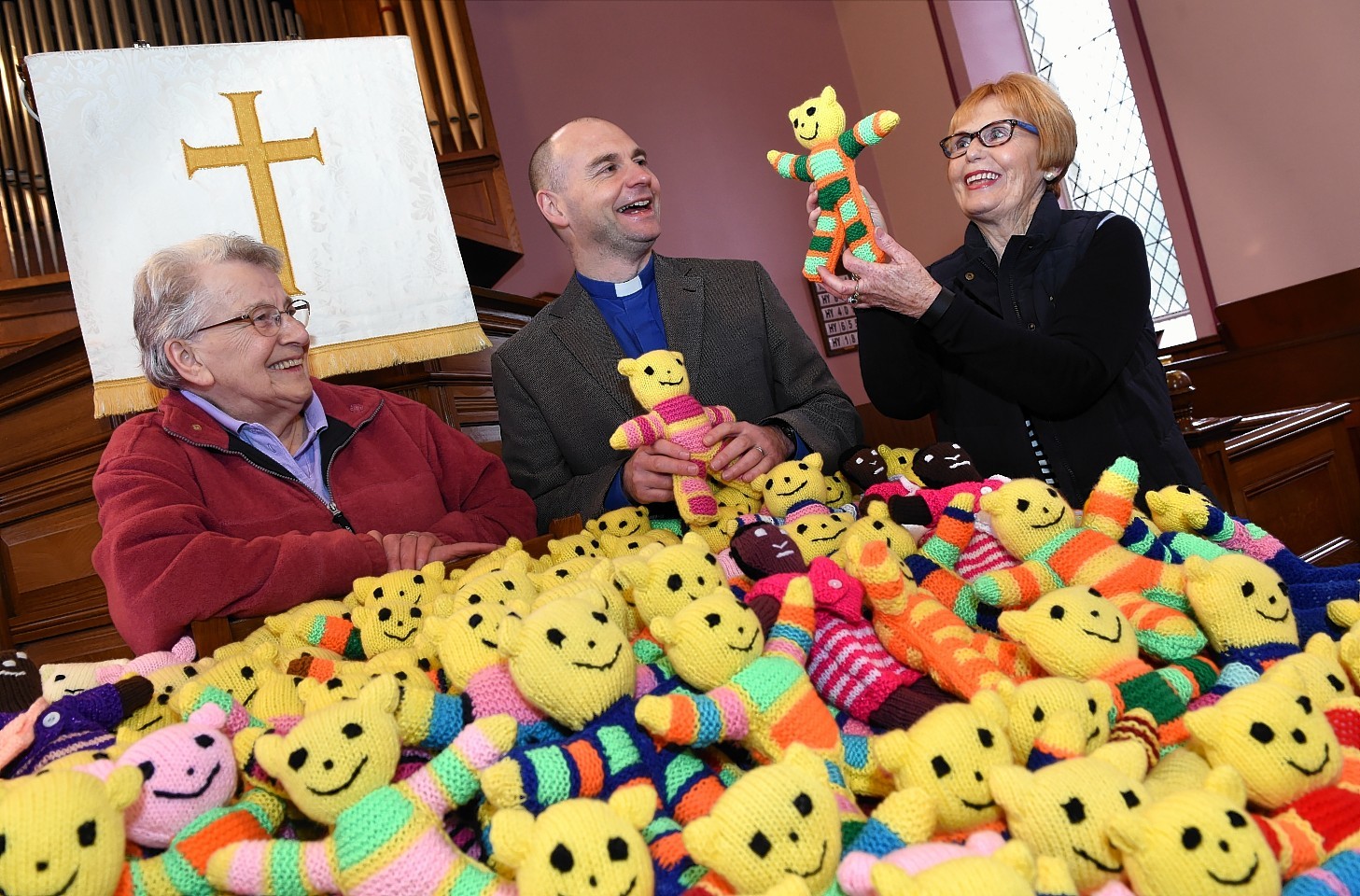 Mrs Mackenzie, 70, has been a member of the pastoral team since 2008 and said the work which they had done was not only rewarding, but extremely heart-warming.
She added: "It all began after I had been watching Strictly, and I thought doing something like Strictly Come Knitting would be really nice and it just escalated.
"We supply the teddies to the Nkhoma Hospital; they are mostly given out to children who have been abandoned or have no parents.
"We've honestly sent so many knitted items, but one lady who has knitted hundreds of teddies is Judith Moyer, and what is really unbelievable about Judith is that, despite suffering from quite a heavily impairing disability, she has continued to dedicate her time to helping others."
Since they began sending teddies to Malawi, the group have received regular updates and pictures from the children and Mrs Mackenzie explained that made all their efforts worthwhile.
She said: "We love being able to hear about how the children at the hospital are getting on, they are having a difficult time at the moment, so any small difference or contribution we can make, we are happy to do so.
"Seeing pictures of the children with the teddies is also so heart-warming and it's great to be able to see our efforts creating something positive in another community.
"Just knowing you've made a small difference and perhaps brought children who are the most in need some comfort….you can't put that into words."