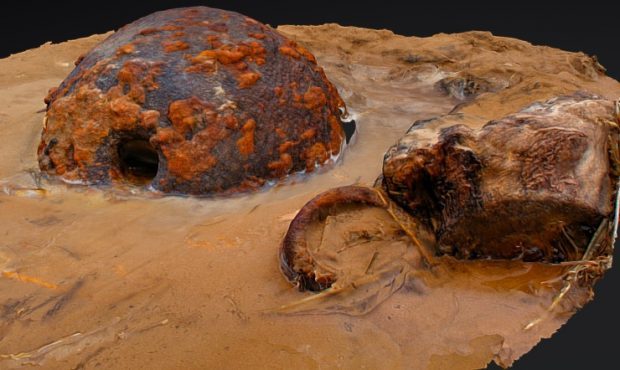 A north-east graphic designer thought he might have made an explosive discovery yesterday on Cruden Bay Beach.
Christopher Harvey was taking photographs for an environmental survey on the beach using a thermal imaging device when he discovered what he suspected to be a sea mine.
While developing the images into a digital 3D model, he noted a metal object that looked similar to a mine from World War I or II.
Mr Harvey, whose business LeakHeat provides thermal imagine services for the oil and gas industry, immediately raised the alarm with the police, who arranged for the bomb disposal unit from Edinburgh to travel north.
Police set up a cordon for several hours, closing off part of the beach near Cruden Bay Golf Club.
But after the bomb squad reviewed Mr Harvey's 3D model, and carried out careful tests, they were confident that the discovery was a buoy and not a mine.
Mr Harvey, who himself had suspicions it would be old discarded fishing gear, said: "Mines have been known to wash ashore… they were laid around the Moray Firth during the war too.
"After the police had given me a lift home, they thanked me for alerting them, saying it was better to be sure and better safe than sorry.
"At the end of the day its all come out well and this proves the validity of the modelling technology."