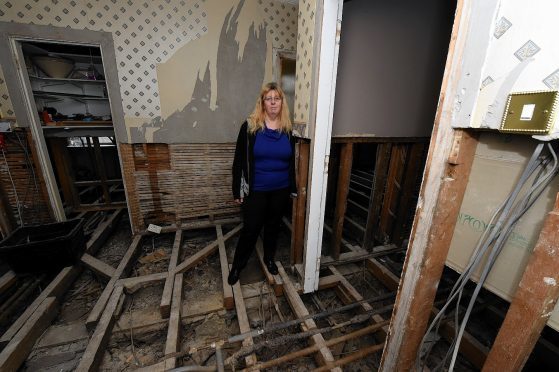 In the first days of 2016, the protracted clear-up of a flood-damaged landscape began along Deeside, but it was soon clear that Mother Nature had more in store for the region.
Indeed, the downpour which heralded the arrival of Storm Frank seemed as relentless as it was endless.
In the early hours of January 8, the River Don swelled to some 18ft near Alford, the highest since records began and, just a few hours later, the Ythan did the same, reaching just shy of 16ft.
However, by this point, downstream in Port Elphinstone, Inverurie, Kintore and Kemnay, the damage had already been done, with the River Ury also breaking its banks.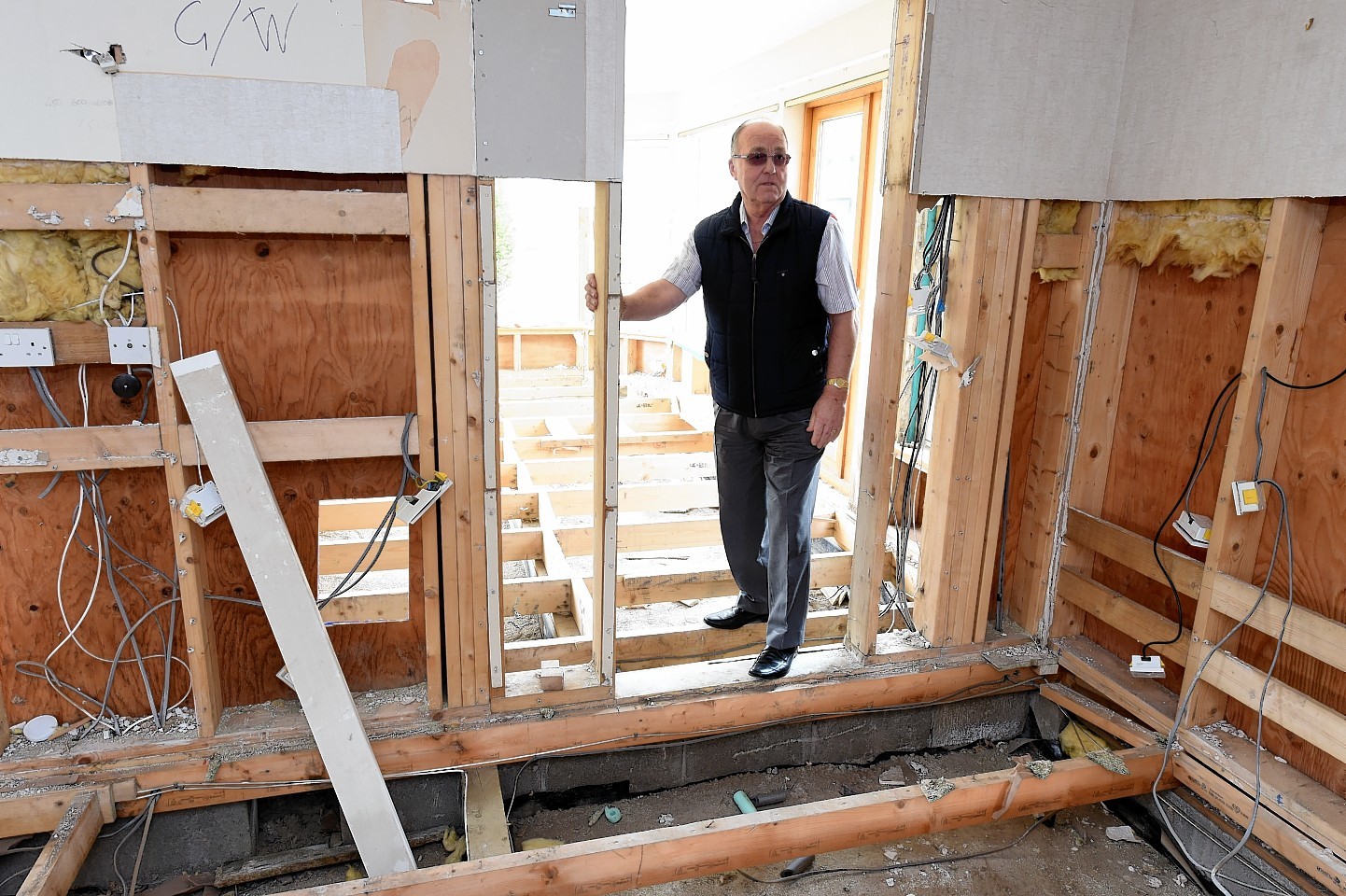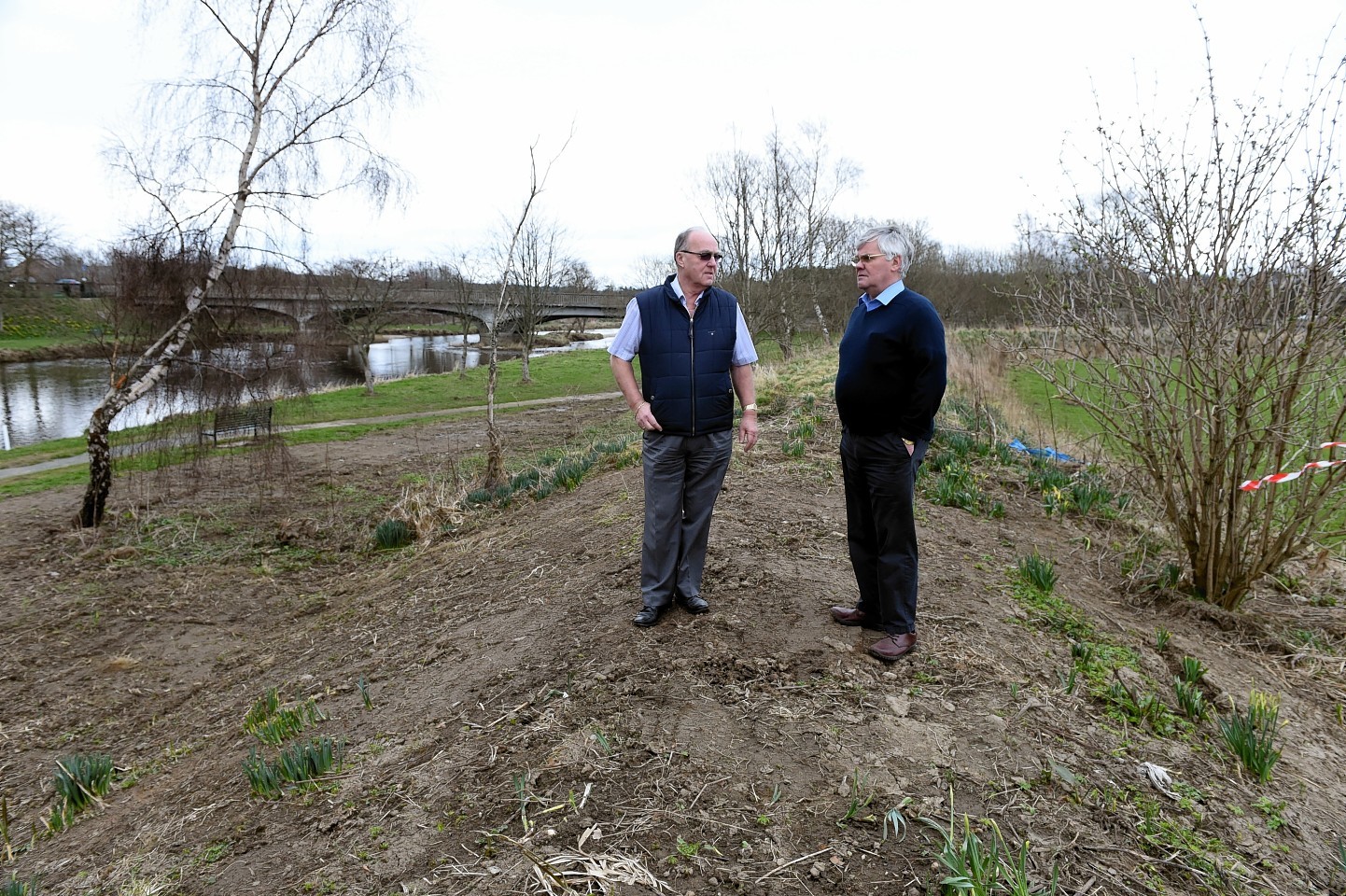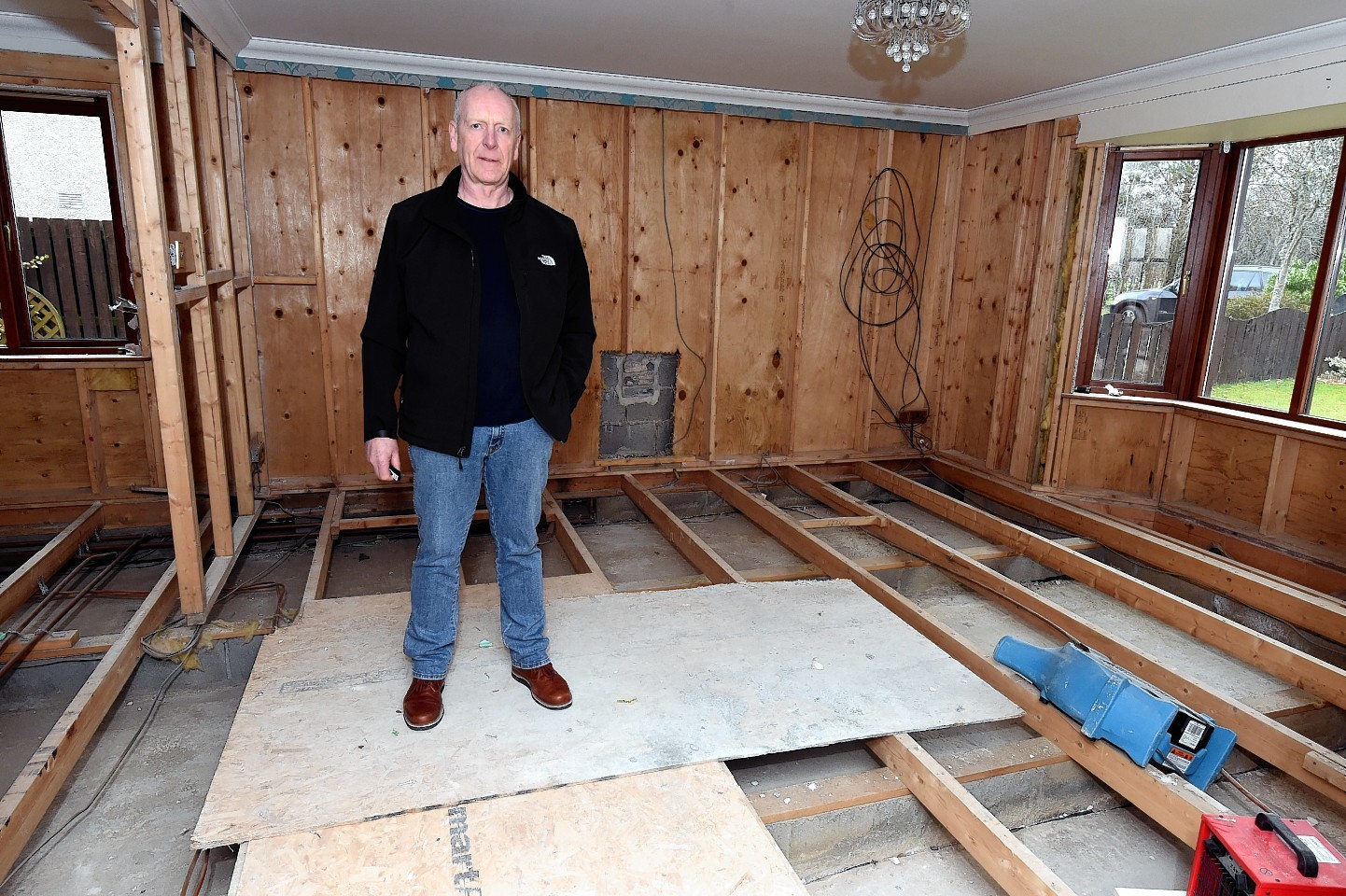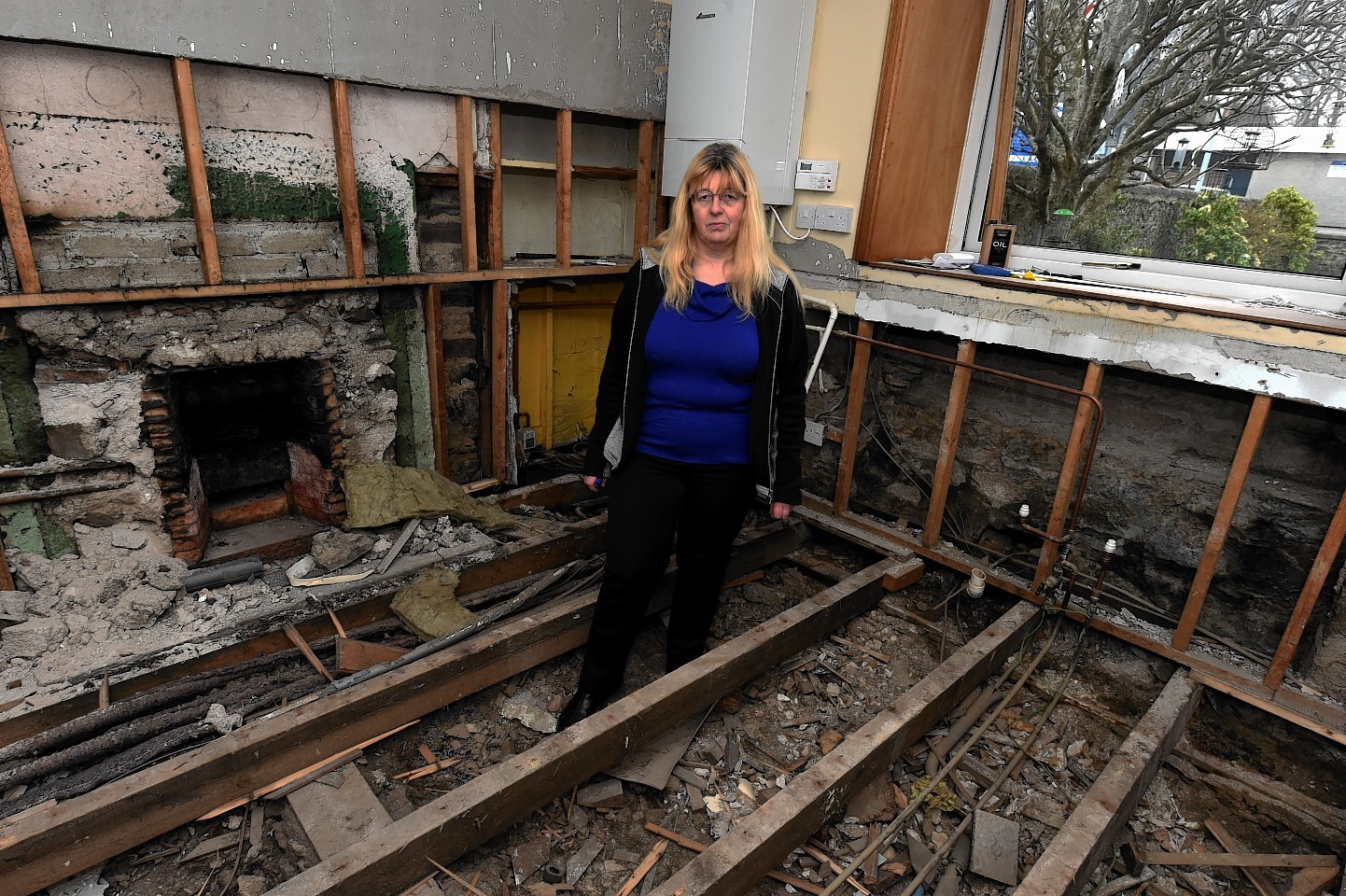 This was a fraught period for many residents, who were caught up in unprecedented chaos.
On January 7, at around 9.30pm, the Don surged inexorably, breaking through the flood bank at Port Elphinstone's Davidson Park.
What ensued was beyond everyone's worst nightmares.
Derek MacKay was in his Riverside Park home when the water began to rise rapidly.
"Aye, it was roaring, it was really scary, we was devastated to see the amount of water that was coming," said the 70-year-old.
"All of a sudden, the flood bank was breached and there was like 2.5-3ft of water coming up through the field and right up in front of the houses here, along Prospect Terrace and down Canal Road."
Mr MacKay and his wife, Lyn, lost two cars and every possession in their home of 14 years: the dwelling ripped apart with its foundations exposed; and the fireplace the only remnant of the couple's life before the floods.
Some £2million worth of damage is estimated to have been caused by the torrential floods in Riverside Park alone.
"We have no photographs, we have got nothing," he added. "We have no personal papers – wedding certificates, birth certificates, we have got nothing like that. Everything is gone….everything."
Mr MacKay is now one of a group of residents in Port Elphinstone calling for imminent work to reinstate the Davidson Park riverbank which they claim failed them, as residents set their sights on moving back into their homes.
They also assert that Aberdeenshire Council had not properly maintained the defence, allowing rabbits to burrow through it.
According to those who suffered, this failing, coupled with the use of top soil to construct it, contributed to its collapse and singularly failed to stem the torrent of water which rushed through Canal Road.
Although residents accept the council's need to undergo a wider study of possible defences along the Don, Mr MacKay said people were "looking for protection now" as this could take many years.
He added: "I still maintain if the bank had been reinstated or maintained at the height it should have been, this would never have happened. We need it built as soon as possible."
His neighbour, Bob Neilson, a 63-year-old father of two echoed these words, in saying: "They are going to do a full river study, but this needs to be done urgently because we expect to be back in our house by about September.
"It (the house) is going to be rebuilt and I can't see the point in doing that just to be flooded out again. We need some degree of assurance that there is going to be protection there."
Around the corner from Riverside Park, at the junction of Elphinstone and Canal roads, sits the house which has been in Angela Randall's family since 1947.
"If my dad could see this," she mutters to its bare foundations of woodwork and gravel.
The ground floor of the home – split into two properties upstairs and downstairs – was filled with more than a foot of water surging down from Davidson Park.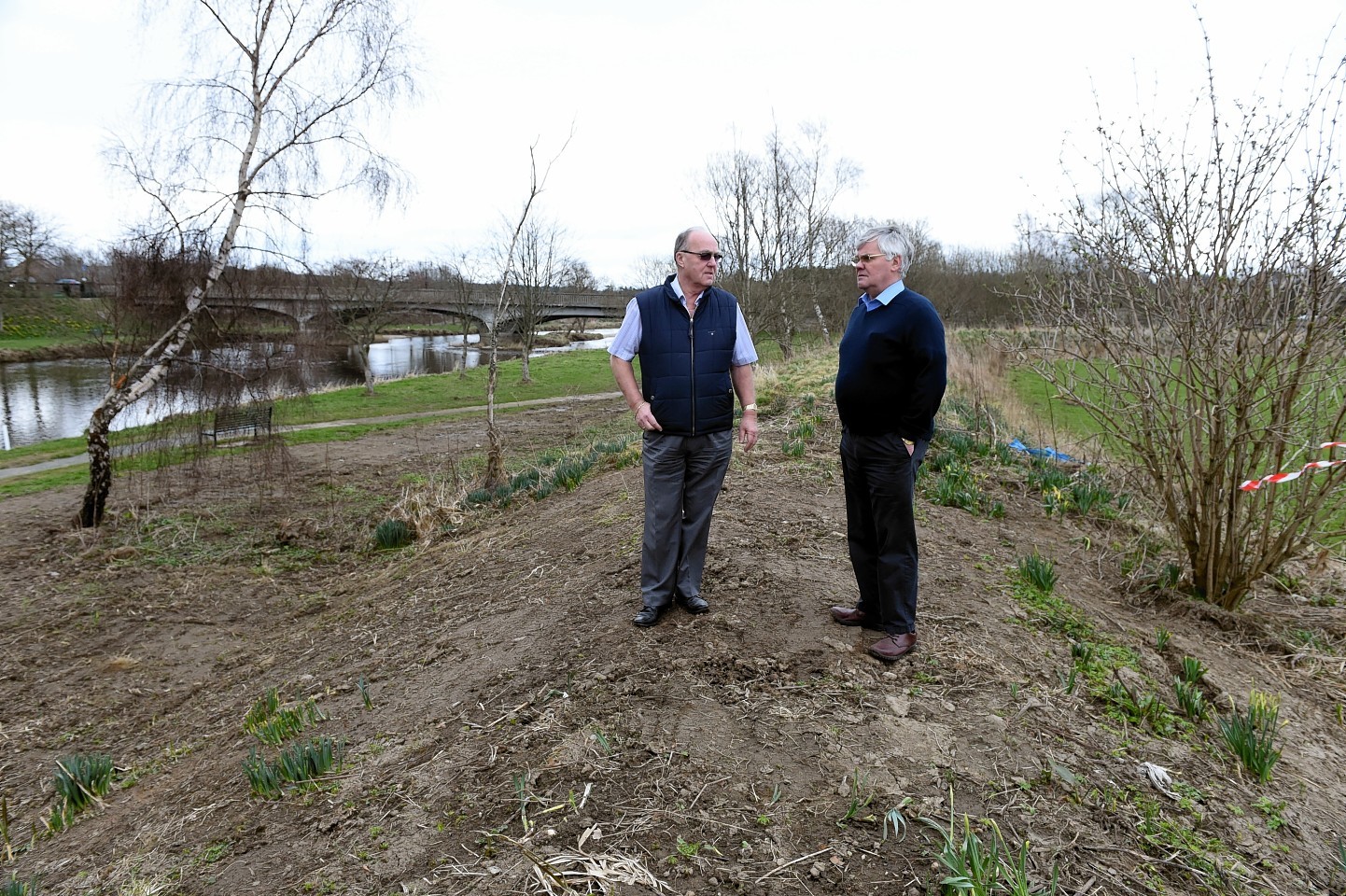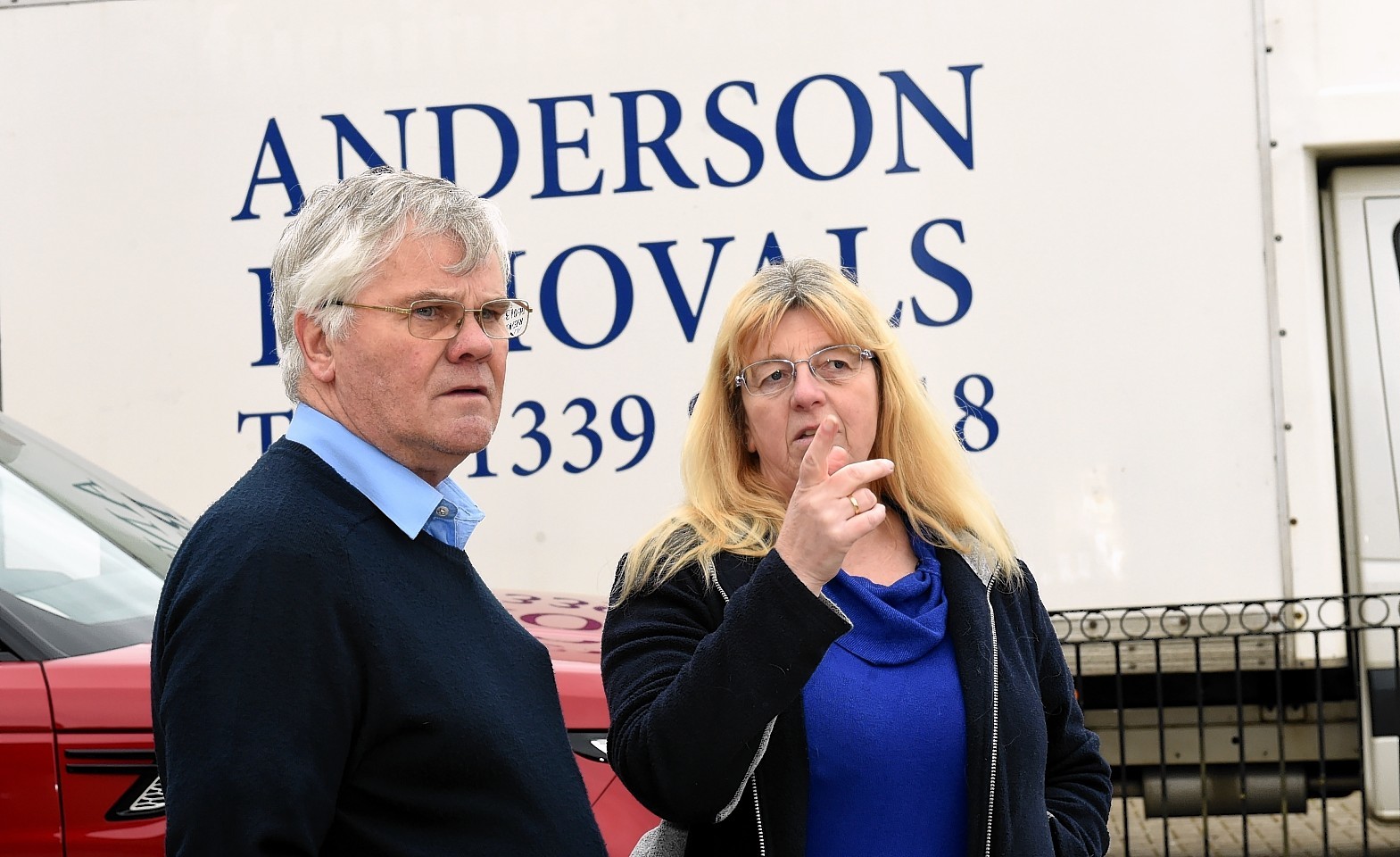 However the taxi driver's garage – home to her racer son Chris Randall's prize race car, a Mitsubishi Evolution VIII – was engulfed by four feet of water.
Ms Randall added: "It was quite devastating, quite upsetting and not what we expected to happen at all.
"We lost a couple of cars and a lot of other memorabilia here. My father was a driving instructor for 49 years, so there is a lot of history here that has been lost. That has been the hardest bit for me.
"You were hoping you were going to wake up the next morning and it had all been a dream and you were going to come back and things were going to be okay."
She said that rebuilding the bank would help, but that "ongoing issues with drainage" on that side of the road meant there were other flooding problems for the residents of Canal Road and Canal Crescent.
Frank Duguid, the spokesman for the Riverside Park residents, declared that things were looking hopeful regarding the reinstatement of the flood bank, having entered into discussions with the council.
He said: "I do feel we have now got them on side and things are moving forward in a fairly positive manner.
"If the bank was to be reformed properly, that would protect the vast majority of this street and the Canal Road and Crescent areas."
Head of the council's roads and landscape services, Philip McKay, said: "Aberdeenshire Council has already carried out emergency repairs to sections of the existing embankment, where it was damaged during Storm Frank.
"It is important to note that the existing flood bank along this location is not a formal flood defence, and therefore has not been subject to inspection and maintenance that a formal flood defence would receive.
"Any further enhancements to the current flood defences would require to be considered as part of a wider Flood Protection Study for the Inverurie catchment area.
"In accordance with the requirements of the Flood Risk Management (Scotland) Act 2009, Aberdeenshire Council will publish the Local Flood Risk Management Plan for the north-east district in June.
"This will contain details of the delivery of the Flood Protection Study for Inverurie, which will inform considerations on the potential need to increase flood resilience."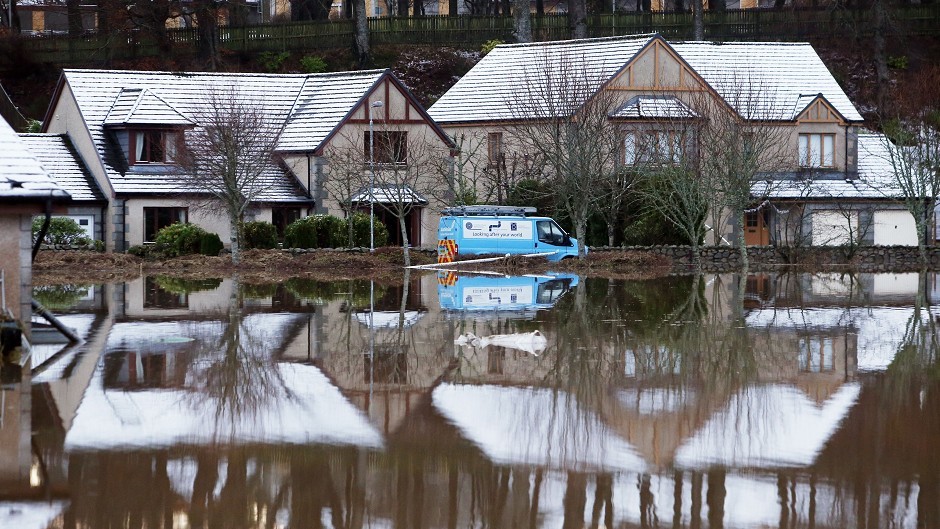 Extent of the damage:
This list shows the number of properties damaged by the floods across the north-east in the wake of Storm Frank. The information was largely taken from figures in Aberdeenshire Council's flood recovery plans.
Ballater: 307 homes and 60 businesses.
Aboyne area: 20 homes and 10 businesses.
35 houses across Braemar, Strathdon, Glenkindie, Alford, Lumsden, Tarland, Lumphanan, Kincardine O'Neil, Banchory, Dinnet, Finzean, Ballogie and Birse.
Inverurie and Port Elphinstone: 94 houses and 14 businesses.
Kintore: 36 homes and one business.
Kemnay: 47 houses.
Ellon: 64 homes and three businesses.
Newburgh: Six homes.
Premnay – Auchleven: 12 houses.
Maryculter: Three homes along with the Deeside Caravan Park, Old Mill Inn and Corbie Hall.
Marykirk: One home and one farm.
St Cyrus: One house.
Methlick: Seven homes and one businesses.
Pitmedden: 15 homes and three businesses.
Fyvie: Two homes and two businesses.
Rothienorman: Five homes.
Udny: Five homes and one business.
Oldmeldrum: Four homes.
Tarves: One home.
Potterton: One home.
Turriff: Two businesses.
Hatton: One home.
Stirling Village: two homes and two businesses.
Aberdeen: No figures as yet. But properties in Bridge of Don and Culter were affected, along with Deeside businesses.