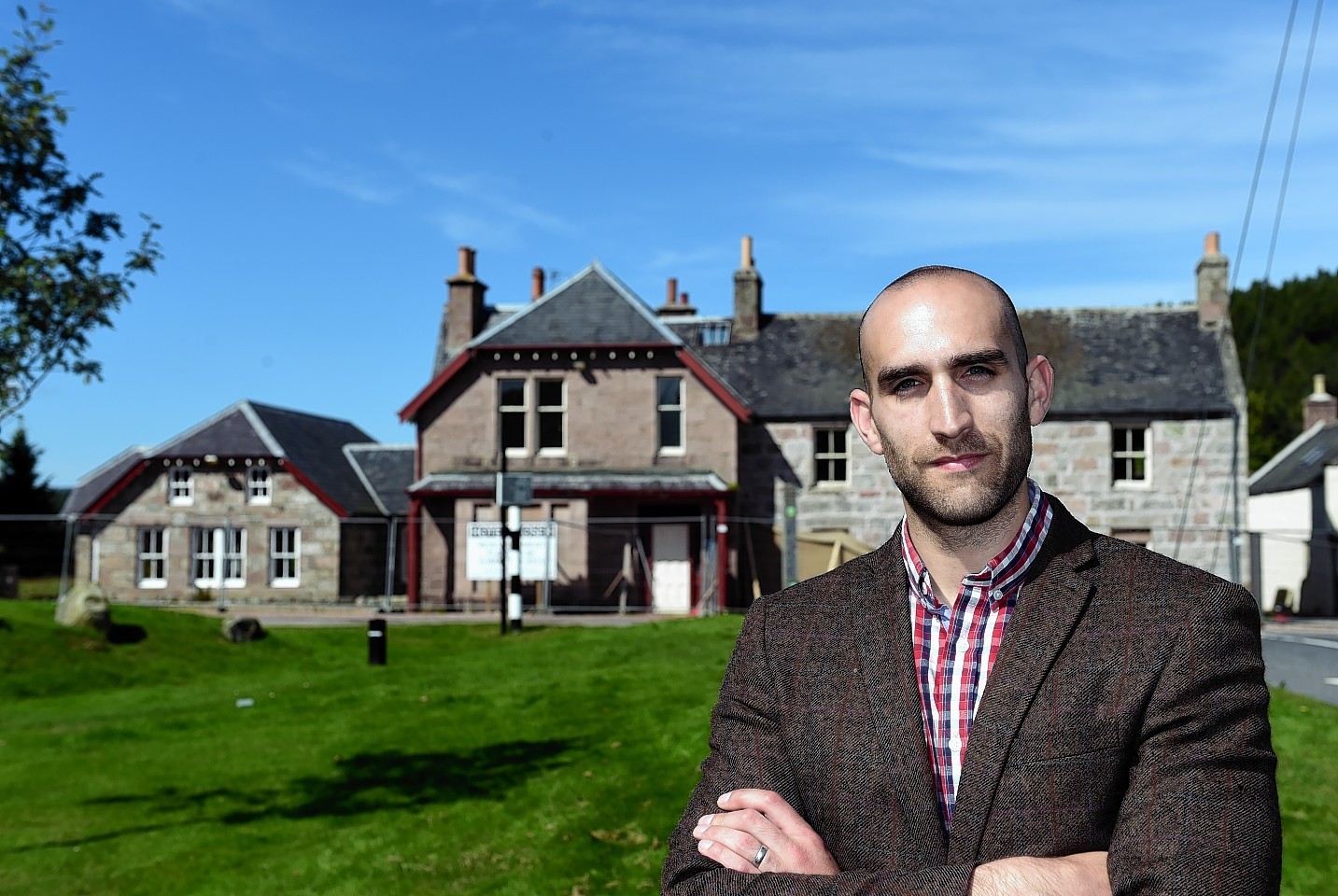 Plans have been launched to extend the premises of a former Aberdeenshire hotel into a cafe and restaurant.
The Potarch Hotel in Ballogie is requesting planning approval to develop a new eatery after successfully completing the refurbishment of an adjoining self-catering lodge.
The Potarch hotel has been in transition for a number of years, with the site originally being earmarked for a multi-million pound revamp back in 2014.
But after the requisite investment fell through due to a lack of confidence from investors, developers, Ballogie Estate Enterprises were forced to withdraw the application.
Despite this initial setback, developers are now confident that the plans for a gastro-style pub will go ahead after opening the adjacent lodge last month.
Property manager at Ballogie Estate Enterprises, Lewis Gray, said: "After we withdrew out initial plans for a luxury hotel, we continued to look at options for the site rather than it just sitting empty or having to sell it off.
"We came up with a scheme that fits in well with the rest of the Ballogie estate business which is self-catering and having the restaurant is something that is a good addition to what we have already.
"The hotel has now been split up into the luxury self-catering lodge which is seven en-suite bedrooms and we are now renovating the other side of the building to be a gastro-pub style restaurant and café."
The planning application aims to extend the current space for staffing purposes, and, if all goes to plan, Mr Gray believes the establishment could open in the next few months.
He said: "The restaurant will hopefully open in June subject to the planning permission coming through.
"That planning is basically for one piece of wall, so hopefully, if everything goes well and to plan it will be open all day and in the evenings on a Friday, Saturday and Sunday.
"The current planning application is relatively