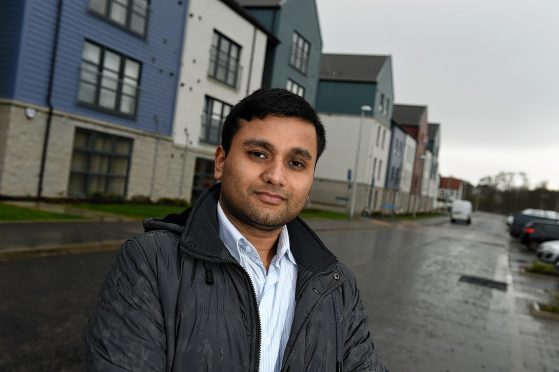 The first community corner shop in an Aberdeen urban village threw open its doors to customers yesterday.
Residents of Donside Village, at the site of the former paper mill in Tillydrone, have had to travel more than two miles to their nearest convenience store since the development was built in 2012.
But yesterday the new Donside Stores opened, providing the necessities of life and creating three local jobs in the process.
Young businessman Chetan Aggarwal said he had been inspired to open the shop because of the "crazy" distance nearby residents had to travel.
The 27-year-old software engineer said along with corner shop standards like sweets and newspapers, he is also in talks with local suppliers to bring fresh fruit and vegetables in daily.
He said: "I live nearby and when I saw the houses going up I thought the residents would need something.
"There are disabled people, families and people who don't drive and for them the distance is just too far.
"I'm also going to be employing three people from the village so I think that will root it in the community too."
Tillydrone councillor Ross Grant said: "I very much welcome the opening of this shop for the community.
"When Donside Village was being built it was always envisaged that it would have facilities and retain a village like feel.
"I'm glad after four years we are making progress towards that."