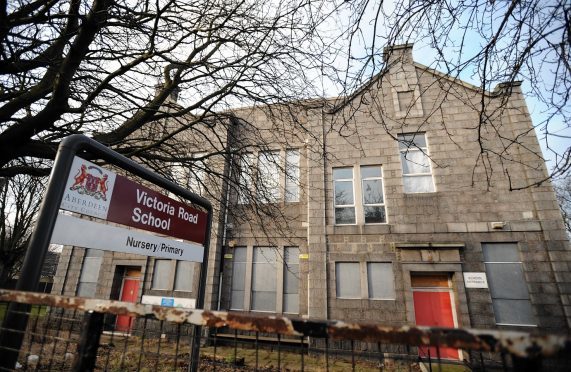 Hundreds of objectors have been invited to voice their concerns over plans to demolish a former school in the centre of an Aberdeen community.
An application has been lodged by Barratt Homes to flatten Torry's Victoria Road School to make way for a residential development of 26 flats.
However, the project has drawn hundreds of protestors, and now 266 people in the city have been sent letters by Aberdeen City Council after they voiced their concerns.
The hearing will take place at the Town House in the Town and County Hall on Wednesday, May 18 at 11am.
Objectors have posed a number of potential alternatives to flats being built on the site.
Ally Spence, of the Torry Heritage Group, believes the 136-year-old school should be reopened to help deal with overcrowding in other educational facilities in the area.
He said: "It was a school for 200 years and we have an engineer's report saying the building is sound.
"They should not destroy the granite."
The letter sent to objectors read: "The hearing will allow the detail of the development proposal to be closely examined at the concerns and views of those members of the public who have made representations to be put directly to the planning development management committee in advance of a decision on the matter."
Douglas McLeod, the regional director of Barratt Scotland said: "The public hearing will allow Barratt North Scotland to consult further with the local community, enabling us to deliver a scheme that will improve the local area and streetscape whilst providing much-needed new homes, including 16 for affordable purchase or rent."