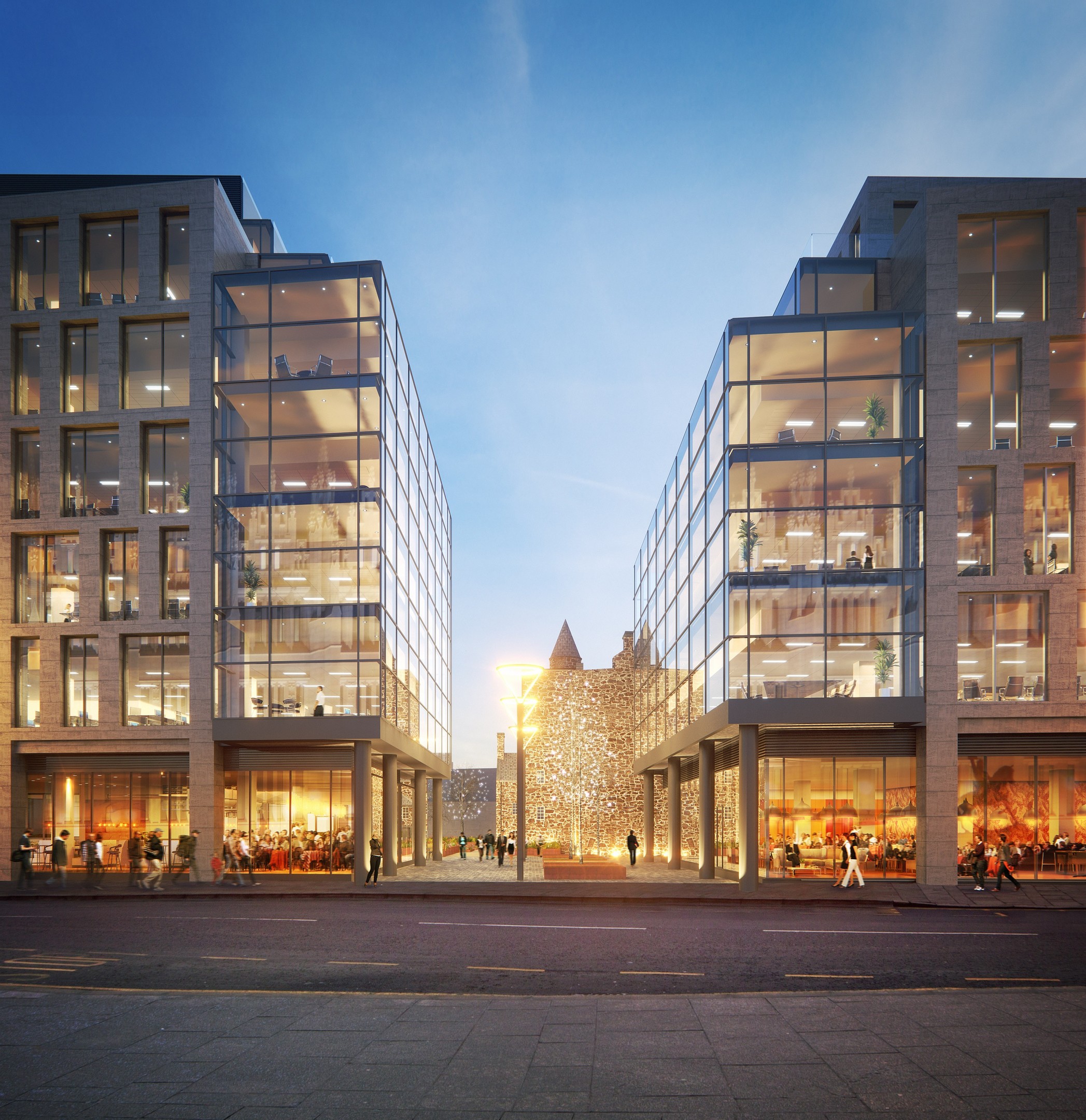 A London-based pub chain has officially signed up to become tenants at Aberdeen's controversial Marischal Square development.
Doubts had been raised about the financial viability of the £107million Muse scheme with council chiefs having to pay £5million a year for 35 years to the developer as part of the PFI-like plan.
However last night, it was revealed that pub and restaurant chain All Bar One had signed up to take 6,000 sq ft of space on the ground floor when Marischal Square opens in 2017.
It will be the chain's third outlet in Scotland.
All Bar One joins international hotelier, Marriott, on the development's client list after the Burger and Lobster restaurant announced it wasn't moving into the building last month.
Aberdeen City Council leader, Jenny Laing, said the All Bar One announcement was "likely to be a significant boost" to the city centre.
She added: "All Bar One is one of Britain's best-loved brands.
"Its commitment to Aberdeen's city-centre regeneration programme is testament to its confidence in the area and the strategic value it places on our economy as we move to a new and exciting phase.
"It is genuinely wonderful to see Aberdeen's part in All Bar One's expansion and we, as a local authority, recognise its investment as a sign of even greater things to come as the Marischal Square development goes from strength to strength."
SNP leader Stephen Flynn said his group welcomed the announcement and hoped more businesses would take up space in the square.
A spokesman for All Bar One said: "We are continuing with our plans to open a new bar and restaurant at the Marischal Square complex in Aberdeen.
"We are delighted development work will begin shortly and anticipate we will be opening the new All Bar One at the end of August, 2017."
Muse Regional director for Scotland, Stephen Turner, said: "At a time when the Aberdeen and north-east economy is under pressure, the news that All Bar One has confidence in the city as well as Marischal Square's potential to help the area respond positively from the oil sector downturn has to be welcomed."