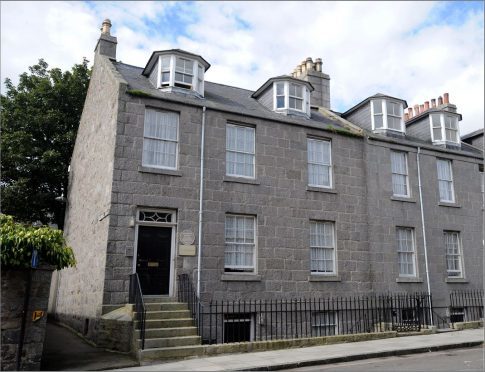 An Aberdeen detox centre that has helped the drunk and incapable for over 30 years will close its doors for the last time on Saturday.
Albyn House was Scotland's first designated place designed to provide a safe environment for inebriated people as an alternative to police custody or hospital admission when it opened in 1983.
The Dee Street drying-out centre costs about £370,000 a year to run – but Aberdeen City Alcohol and Drug Partnership announced that it will cease its share of funding last year.
New measures are being introduced which will result in people who come to the attention of either Police Scotland or the Scottish Ambulance Service, because of alcohol abuse, actively targeted with support.
Case workers will also be available with the capacity to refer people for specialist support.
Police Scotland Chief Inspector Kevin Wallace said: "We will continue to work with a wide range of partners across the north-east, including the Scottish Ambulance Service and the NHS, to keep people safe."
Simon Rayner, who is development manager with NHS Grampian, said: "These arrangements will ensure continued support for individuals who are seeking help with issues related to alcohol use."
However, Aberdeen Central Labour candidate Lewis McDonald claimed that Albyn House would be missed.
The long-term critic of the move said: "I think this will be a great loss to the city and I think people will soon realise that it will be a false economy.
"Albyn House has long provided a valuable service in keeping people who are drunk, but not a danger to themselves or others, out of hospitals and police cells."