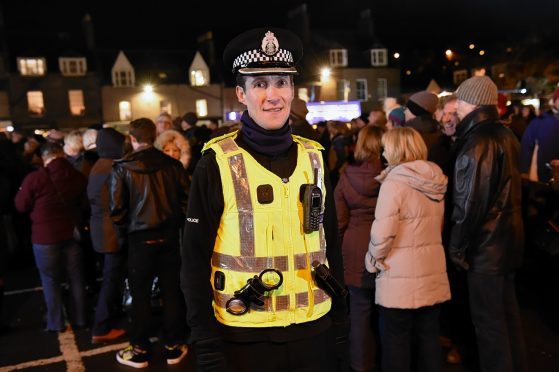 North-east police have issued a safety message ahead of the final weekend of Easter.
Officers across Aberdeen city, shire and Moray are predicting pubs and clubs to be packed as the holiday comes to a close.
Police will increase patrols across the north-east and be visiting licensed premises across Friday, Saturday and Sunday.
Chief inspector Richard Craig, area commander for Aberdeenshire South and head of violence for the north-east police division, said: "We are fortunate that the North East is a vibrant place to live with many thriving towns and villages.
"We want people to enjoy what is on offer but to do so in a safe and responsible manner.
"If the line is crossed and a crime is committed, we will do everything we can to ensure those responsible are brought to justice.
"Alcohol features all too regularly in reported violence and anti-social behaviour and I'd like to remind people that drinking too much can put you at risk and lead you to becoming involved in situations that you would avoid if sober.
"Becoming involved in a criminal offence or being a victim of crime can have serious and long-lasting consequences.
"We don't want to stop people having fun but we'd like to remind people to socialise safely but don't drink to excess or beyond your limits."