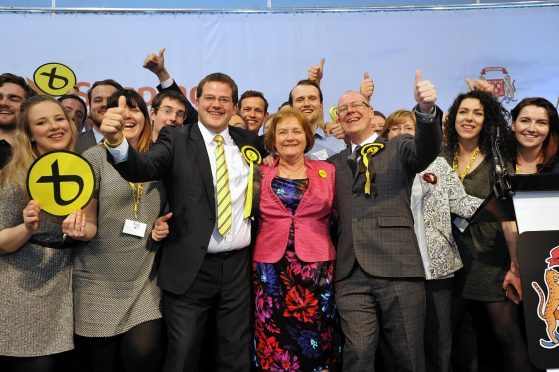 Aberdeen Donside was the scene of a shock upset this morning as the Tories beat Labour to second place.
The SNP held their seat in the industrial heartland, after first winning the seat in 2011.
Mark McDonald won 17,339 votes, with the Tory's Liam Keer finishing a surprise second with 5,709 votes.
Labour's Greg Williams finished close behind third with 5,672 and the Liberal Democrat's Isobel Davidson was in fourth place with 2,261.
Voter turnout increased this year, with a jump from 26,707 (47.3%) to 31,098, (50.8%).
Mr McDonald previously won the seat in a 2013 by-election.
He said: "This is unprecedented territory that we're about to return for a third term in government, and it shows people put their faith in the positive vision of the SNP and the positive message that Nicola Sturgeon has put out of the ability of our nation to deliver on a range of areas – whether that be in health, whether that's in education, whether that's the new social security measures that are going to come."
Mr Kerr said: "It's a surprise result but one I'm absolutely delighted with. I think the people of Donside have shown that they are sick of the soft-left consensus that dominates Holyrood and have put their votes to that alternative."
A traditional socialist stronghold, the constituency had returned a Labour MP every general election from 1918-2015.