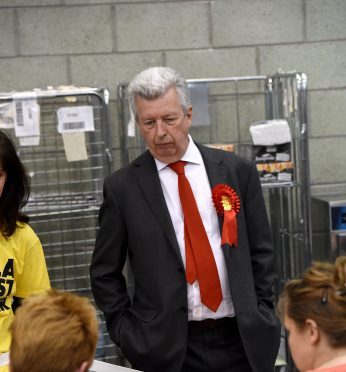 The Aberdeen Donside part of the North East list had to be redone as Labour candidate Lewis Macdonald's sister was a counter.
The Press and Journal understands she was originally counting in the Aberdeen Central section but SNP party officials asked for her to be moved as Mr Macdonald was a candidate.
She was then moved to Donside and continued to count ballot papers, including regional list papers, where Mr Macdonald was also listed as a candidate.
SNP election agent Stephen Flynn said: "I reported that a candidate's sister had been taking part in a count on Aberdeen central and she was moved on.
"It is a complete shambles and I think that the public will make their own minds up about it."
However, Lewis Macdonald said the SNP were simply using the recount as a diversion tactic, he said: "I think this will be a waste of time and is a way for the SNP to divert attention from their poor showing tonight.
Angela Scott, returning officer, explained: "A concern was raised with me as returning officer leading to me calling for a partial recount. This was to ensure that full confidence is maintained in the count.
"We can confirm no issues were raised with the count and we were able to announce the result of the partial recount at 8.45am."
Beyond belief. Recount of regional votes in Donside as Lewis McDonald's sister involved in counting votes. Utter shambles.

— Callum McCaig (@callum_mccaig) May 6, 2016