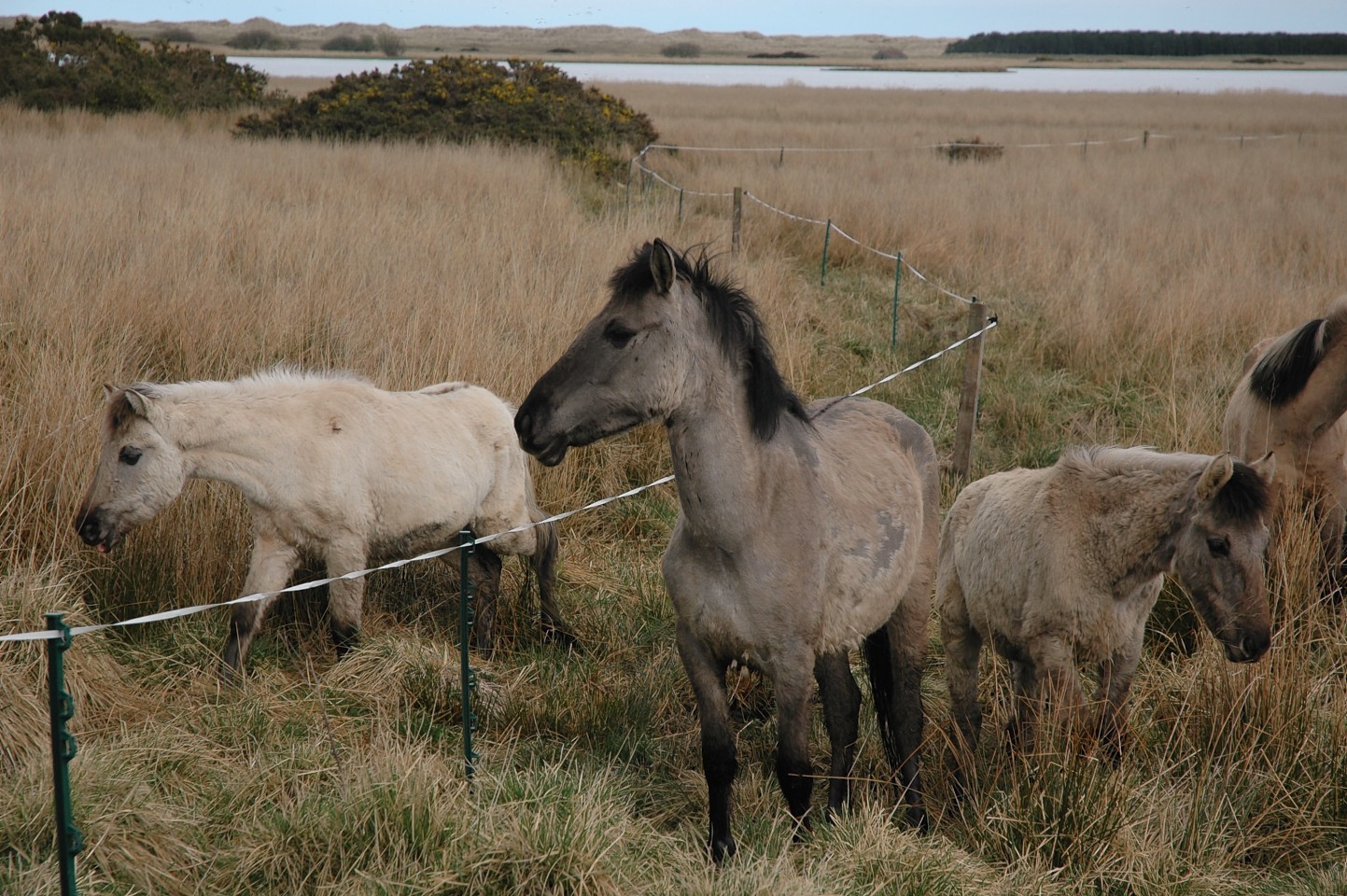 Time is "runnin oot" for budding poets to enter a Doric competition celebrating the meadows and wildlife of Scotland.
More than 97% of the UK's wildflower meadows have been relinquished since World War Two, threatening the future of bees and other wildlife, and the poetry competition is being run by RSPB Scotland as part of the Save Our Magnificent Meadows project.
The new nationwide initiative is aimed at transforming the fortunes of these cherished green spaces.
In the north-east, RSPB Scotland are using specialist cutting equipment and grazing Konik ponies – the breed which originated in Poland – to restore more than 50 acres of fen meadow.
The judging panel for the poetry competition includes Jean McKinnon from the Buchan Heritage Society, Aberdeen University's Les Wheeler and Scottish broadcaster Robbie Shepherd.
Last night Mr Shepherd said: "I'm afa pleased to be associated with RSPB Scotland's Meadows Doric Poetry competition and the Save Our Magnificent Meadows project.
"It's appropriate to celebrate Doric in a way that links directly to our cultural history and unique landscape. I am lookin forrit to seein a large number of highquality poems."
Loch of Strathbeg, near Crimond, which is also involved in the competition, is the UK's largest dune loch and is home to more than 560 species of wildlife.
In autumn and winter, it provides a home to thousands of wild geese, swans and ducks, including 20% of the world's population of pink-footed geese.
Last month, RSPB Scotland unveiled a new osprey nesting site at Loch of Strathbeg in an effort to support a nesting pair of birds of prey.
Roddy Hamilton, RSPB Scotland's meadows outreach officer, added: "Time's runnin oot for submissions tae the Meadows Doric Poetry competition!
"So get yer entry in noo, using meadows and their craiturs tae set ye aff in verse."
The deadline for postal or email entries for the Doric Poetry Competition is at midnight on Monday, May 30.
For more information, visit:
rspb.org.uk/lochofstrathbeg