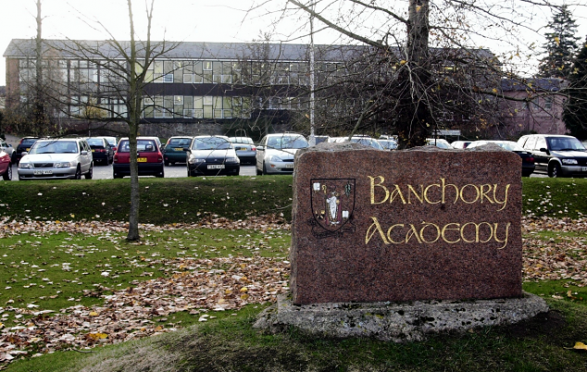 A higher proportion of school leavers from Aberdeenshire are advancing into further education than any other region of Scotland.
A report carried out by the Scottish Government and Skills Development Scotland agency (SDS) found a number of positive trends in school leavers from the area.
The report, spanning the period from August 1, 2014 until September 15, 2015, highlighted a total number of 2677 leavers across the region.
One of the most positive findings was the increase in the number of people continuing their studies after finishing secondary school.
At the top of the spectrum, Banchory Academy reported that 59.7% of their leavers went on to higher education, whilst Peterhead Academy recorded a tally of 48.1%.
Peterhead Academy also improved significantly in terms of unemployment figures.
It was reported in the 2013-2014 period that 8.1% of their school leavers were unemployed, although seeking work, but most recently that figure had almost halved to 4.2%.
Director of Education and Children's Services, Maria Walker, responded: "A higher proportion of school leavers in Aberdeenshire secure positive destinations when they leave school than is the case for the rest of the country.
"The Aberdeenshire figures show an almost 2% improvement, compared with the previous year, with the improvement evidenced across 13 of the 17 secondary schools in Aberdeenshire."
However, Ms Walker also commented that the recent economic downturn was likely to have a negative influence on the statistics in the future.
She stated: "It is inevitable that the current external economic climate, particularly in relation to the oil and gas sector, will have an impact on future figures in Aberdeenshire."
Banchory and Mid-Deeside councillor, Linda Clark, said she was thrilled by the figures for Banchory Academy.
She added: "These figures are no surprise to me, my boys attended that school many years ago, it has always done well and has a hugely supportive network.
"I am delighted for everybody concerned and very proud of it."