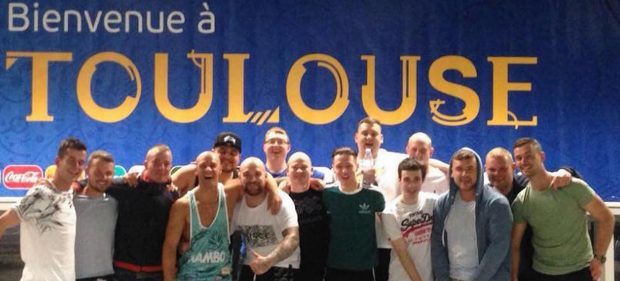 An Aberdeen stag party was thrown off a flight after causing chaos in the air – leaving the pilot no option but to divert to France.
The rowdy group of 24 were flying to Magaluf to celebrate offshore worker Alex Thoirs' upcoming wedding.
The Huntly FC midfielder and his friends boarded the Majorca-bound easyJet flight in Glasgow on Saturday.
But the group became "disruptive" after two of them began arguing about football, prompting the pilot to divert to the French city of Toulouse, where the police were waiting.
It is understood the whole group was asked to leave the plane, and that they have now been "blacklisted" from the budget airline.
It is believed one of the men was still in custody in France last night, while the rest have made it to Majorca.
One of those involved, Lewis Ross, gave a running commentary to his pals on social media as the incident unfolded on Saturday night.
At 11pm, he wrote: "Plane has been diverted to France… police waiting. Dunno what's happening…"
At about 6am yesterday, he updated: "Gets better, we're now blacklisted from easyJet, hahahaha looks like this will be an extended holiday."
The group also posted a picture of themselves at Toulouse airport, before continuing on to Magaluf.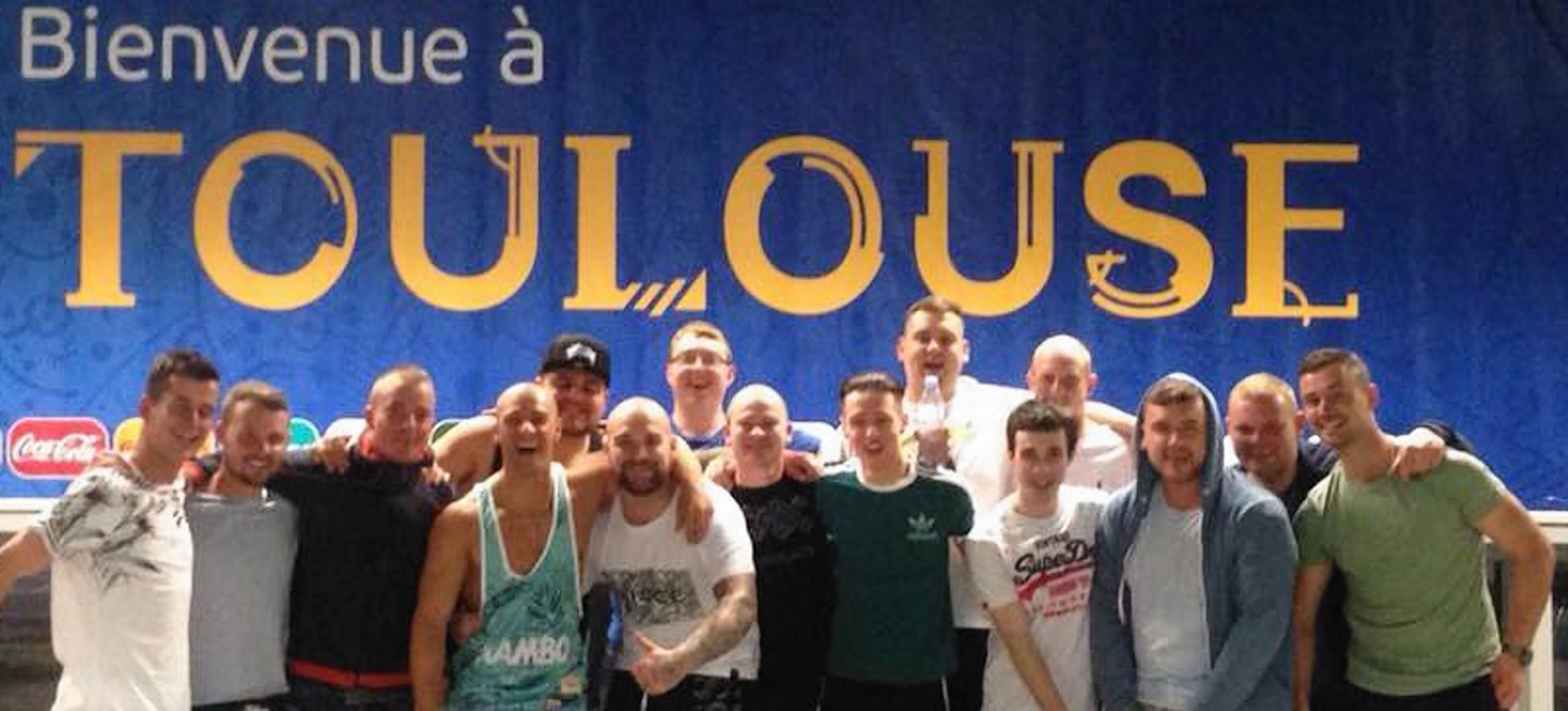 But they complained about the way they had been treated, claiming it was a "disgrace" that they had been dumped in France.
One said: "The police treated us like criminals, we got left in the airport to book our own flights and got blacklisted from easyJet.
"The way it was handled was a disgrace.
"There were two guys having an argument over football or something and the captain told the entire party of 25 we all had to leave."
He claimed other passengers on the flight agreed that they did not all deserve to be removed from the flight.
"They wanted one guy off for arguing, and there was some aggression – nothing too much though," he added.
"One guy is still in a cell, we were told he would be let out but I don't know, we don't know what happened to him.
"It was a disaster. Even the majority of other people on the plane said we never deserved it."
Last night, Mr Thoirs's fiance, Lindsey Coutts – who has already had her hen – refused to comment on the drama when approached by the P&J.
Huntly FC manager Douglas Baxter confirmed he knew some of his players were away, but had not heard about the incident.
"I know he was going away but I have no idea other than that," he said.
"There are a few players out there with him and some ex players as well as some friends of his."
A spokesman for the airline said: "easyJet can confirm that flight EZY6895 from Glasgow to Palma on May 21 diverted to Toulouse due to the disruptive behaviour of a group of passengers on board.
"The safety and wellbeing of passengers and crew is always our priority and upon landing the passengers were escorted off the aircraft by police.
"The group comprised of 24 passengers. The matter is currently in the hands of the local police.
"The aircraft then continued to Palma. As a result of the diversion the crew were unable to operate the return flight to Glasgow as it would exceed their legal operating hours.
"The flight has been delayed overnight and passengers have been provided with accommodation and meals.
"We would like to apologise to passengers for any inconvenience caused by the diversion.
"EasyJet does not tolerate any abusive or threatening behaviour and will always push for prosecution."