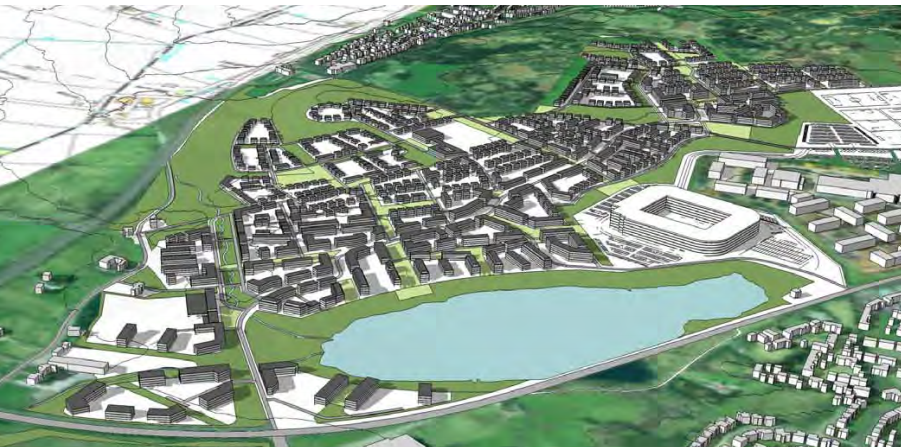 Developers behind a new north-east village have had to go back to the drawing board after their hopes Aberdeen FC would relocate there were dashed.
Earlier this month, the Press and Journal exclusively revealed the Dons are in talks to build a £40million stadium at Kingsford, between Westhill and Kingswells.
These latest proposals followed years of discussion between the club and city chiefs over building the new ground at the Loch of Loirston, to the south of the city.
The new stadium would have been a major part of a new community which is planned for the loch side consisting of 1,500 homes, schools, shops, and office units.
However, the fresh plans would mean the replacement for Pittodrie is more accessible to the club's fans in the north and west of Aberdeen.
And now developers, Hermiston Securities, have said they will need to come up with another way to redevelop the 20-acre site at the north of their Loirston development, which had been earmarked for the Dons' new ground.
Stewart McPhail, development director for the firm said: "We were surprised when the news came out, we were not aware the club was looking at other sites.
"But our view is that having a stadium in a village would have been a challenge, so we're viewing this as an opportunity.
"I've already met with a masterplan architect to discuss alternative uses for the site and he is going to look at appropriate options, that we will then have to take through the planning system.
"But quite a bit of work still has to be done so that can be incorporated into the site."
The development, which could take up to 20 years to be completed, is expected to create hundreds of jobs in the short-term.
Hermiston is making a contribution towards a new primary school for the community, while the city council is building a new secondary school, which will replace Kincorth and Torry schools.
Mr McPhail hopes construction teams can begin carrying out the necessary infrastructure works at the site, including drainage and gas and electricity, in August.