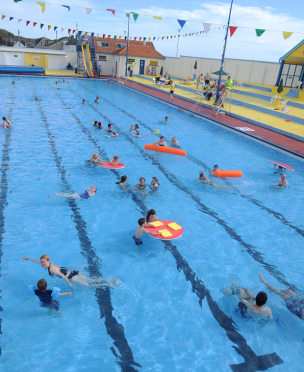 Hundreds of people soaked up the glorious north-east sunshine at the weekend as one of the region's best-loved attractions opened to the public for the summer.
Stonehaven Open Air Pool was graced by stunning weather on Saturday – with trustees hailing it a "fantastic" start to the season.
Banchory snowboarder and winter Olympian, Ben Kilner, cut the ribbon at the opening ceremony before a throng of people packed out the water and poolside sunbeds.
The sportsman was joined by the Friends of Stonehaven Open Air Pool chairman, Pete Hill, and Aberdeenshire Council's head of lifelong learning and leisure, John Harding.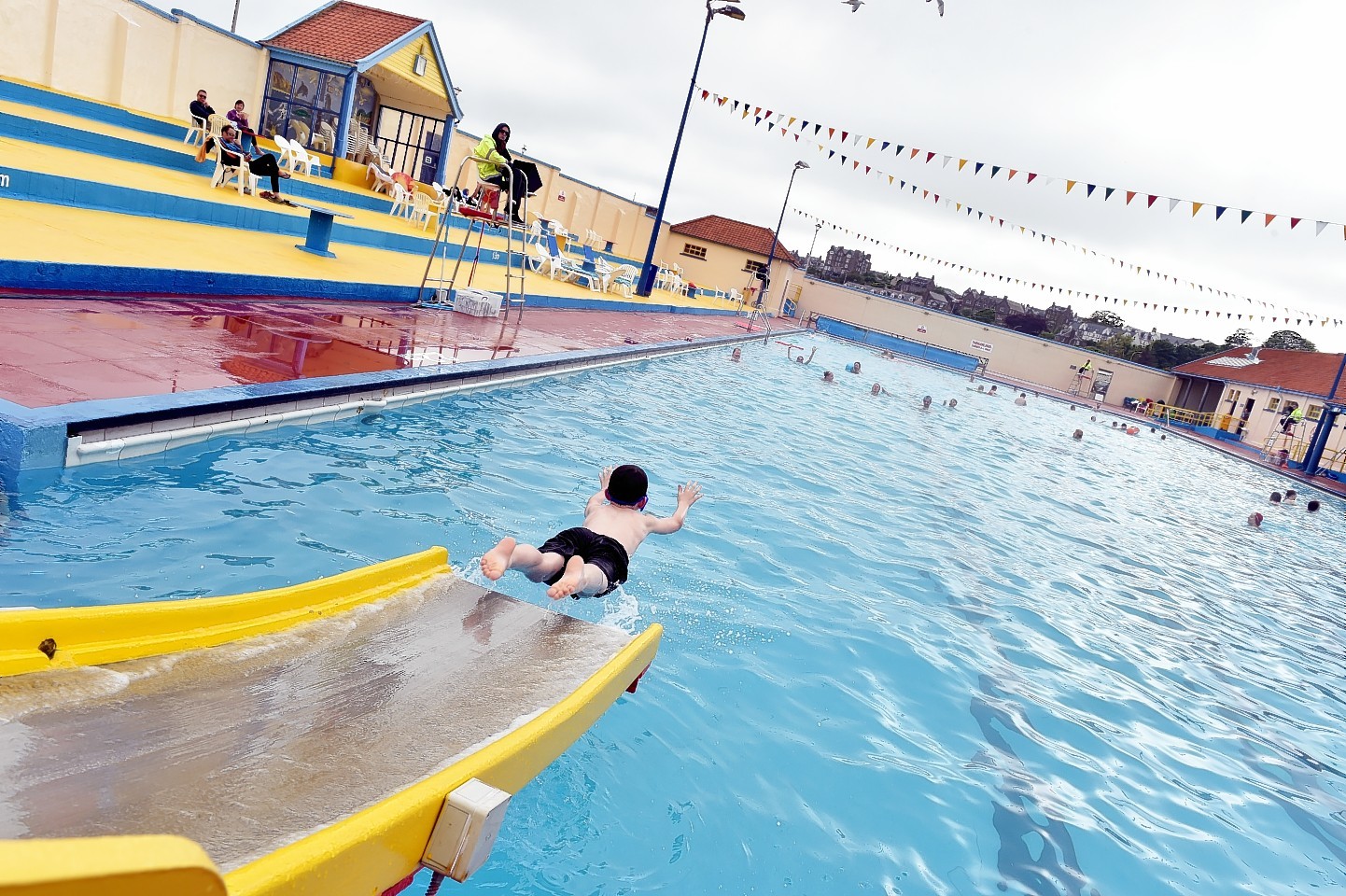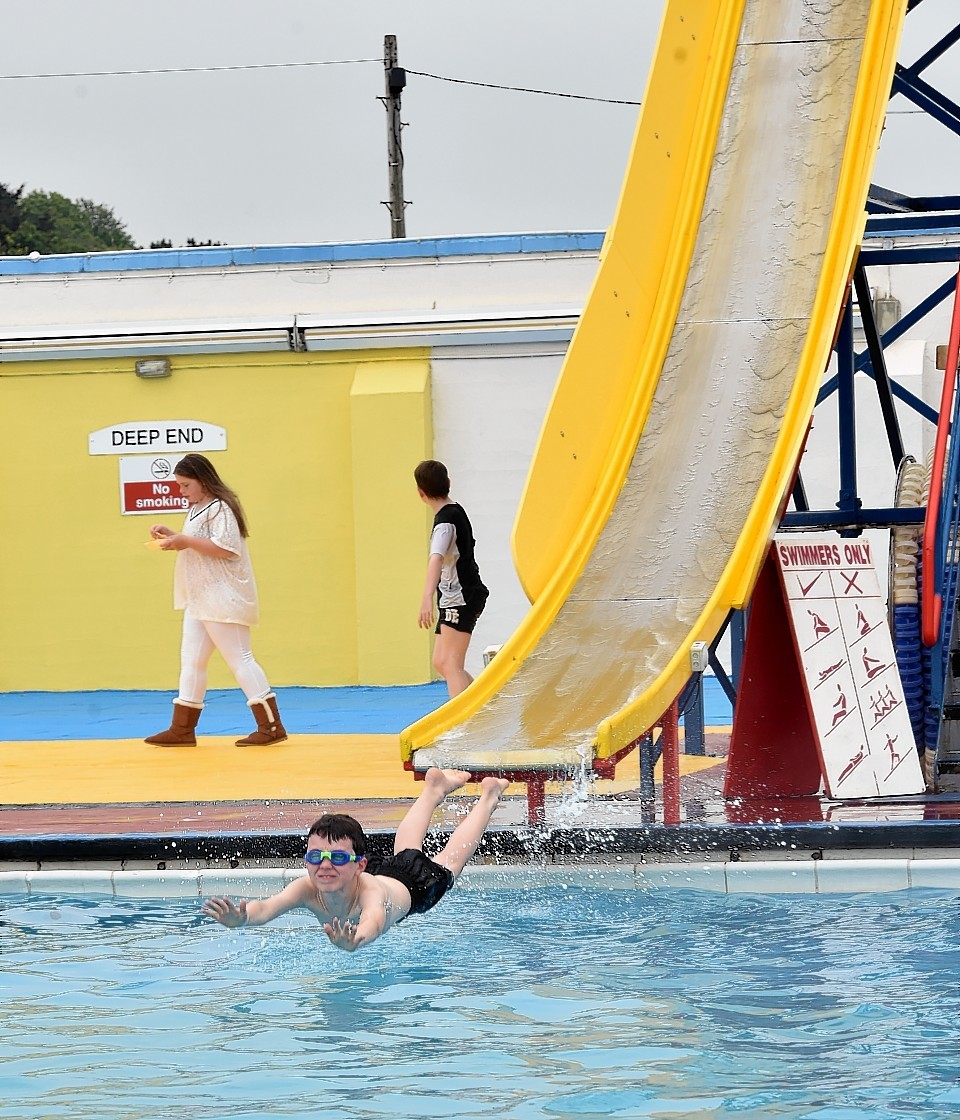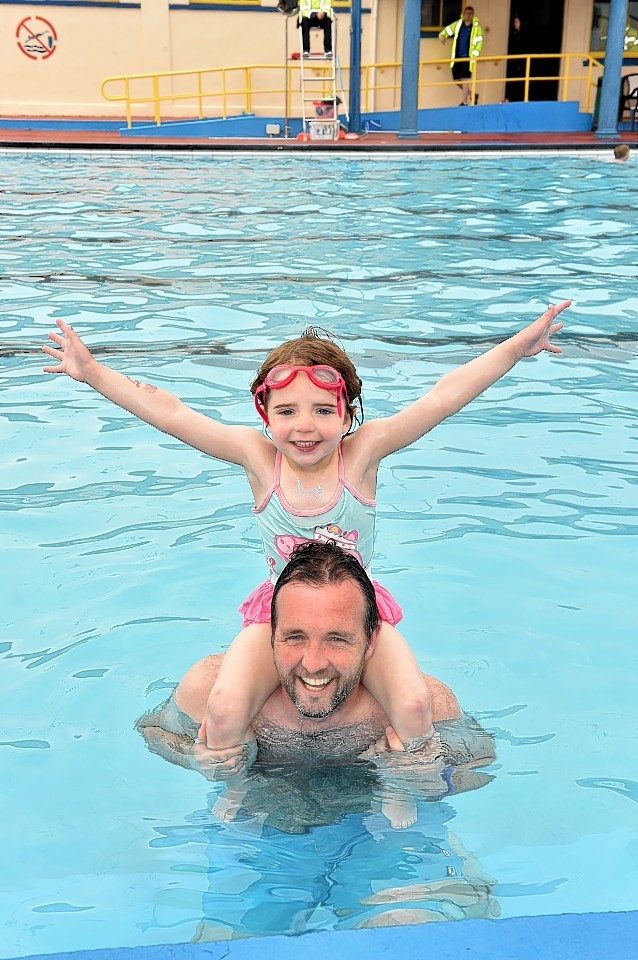 The Art Deco baths is one of the most popular attractions in the Mearns town, and on Saturday alone, some 600 people are estimated to have visited the facility.
The salt water pool first opened in 1934 and is the only Olympic-sized, heated facility of its kind in the UK.
Vice-chairman of the friends group, David Culshaw, was delighted there were smiles galore across the weekend.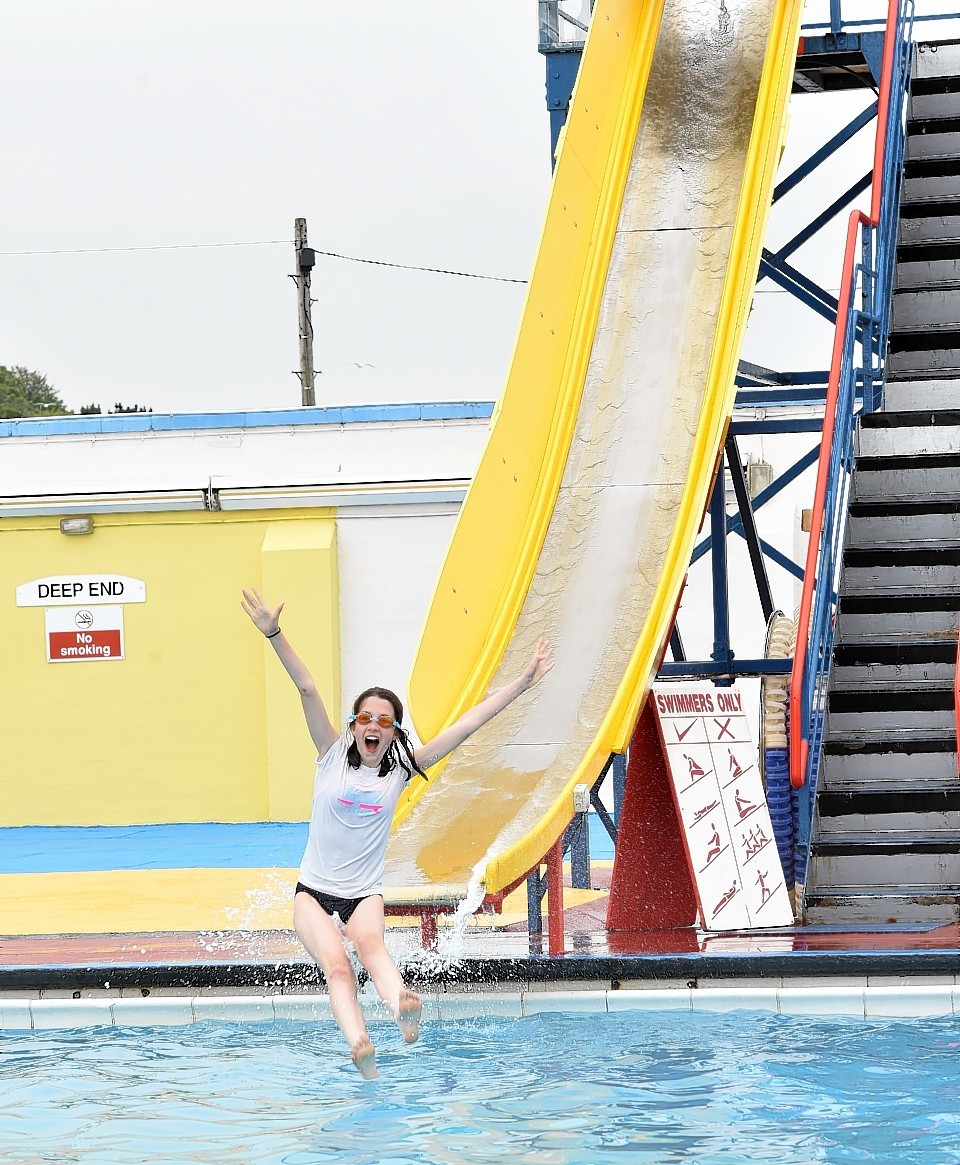 He said: "We had a very good opening day, the sun shone for us and the pool was busy all day from when it opened.
"The water was warm and we have done a lot of work on the pool; it is looking tremendous. We got very good feedback from customers.
"There is nothing like a good opening weekend to kick things off. We would hope to get 30,000 through ours doors this season – although we would like to get 40,000.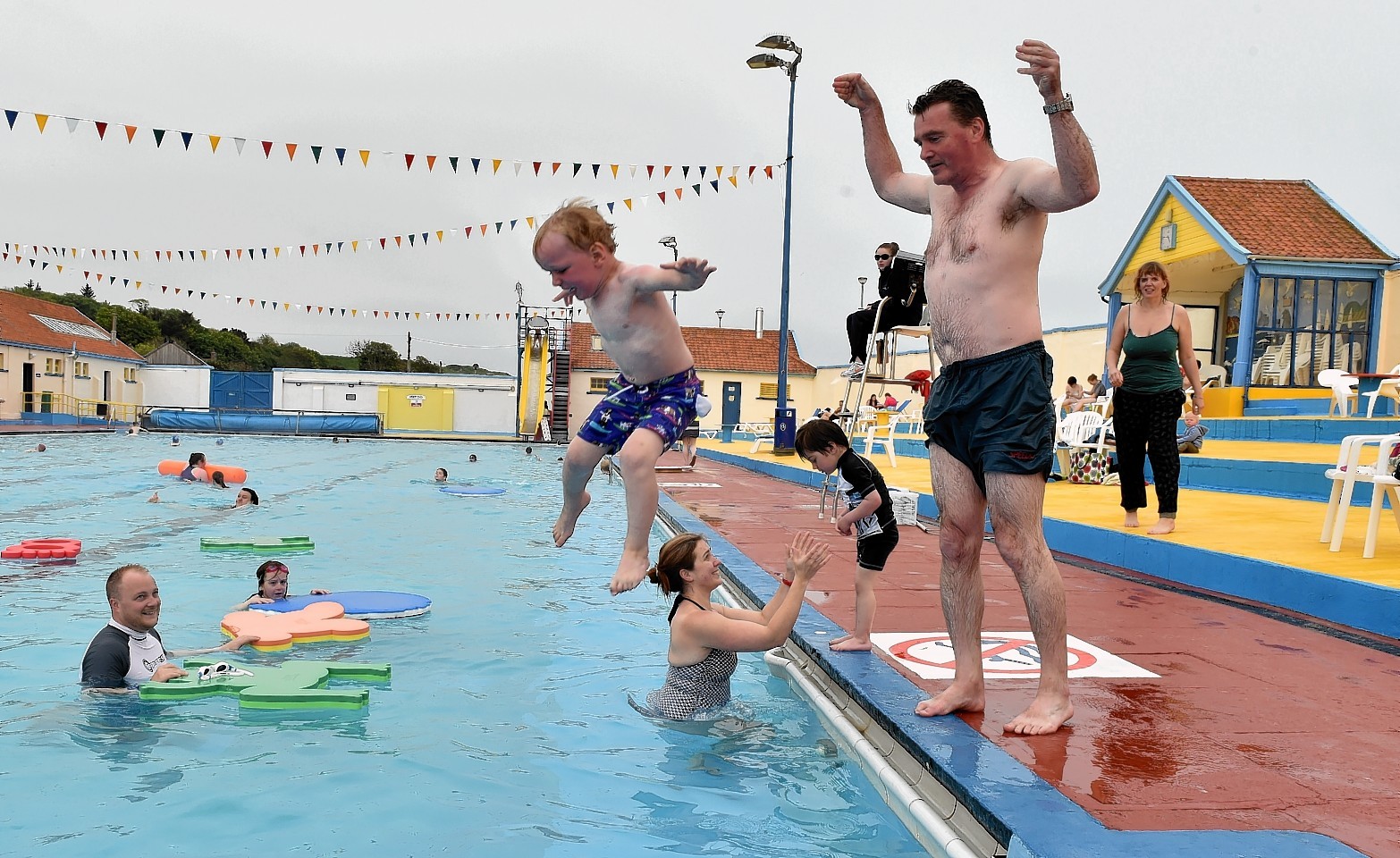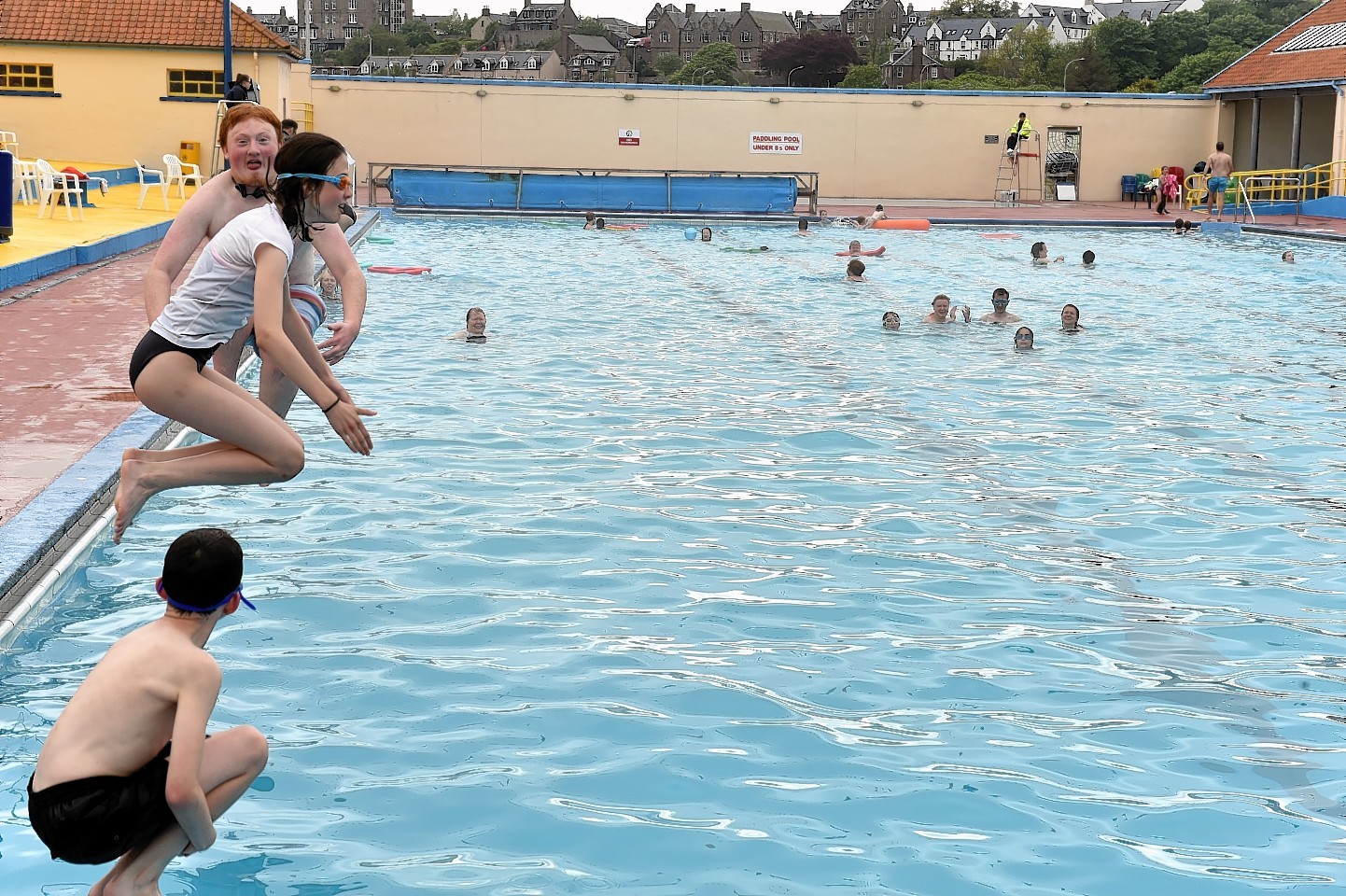 "It was good to see the smiles on everybody's faces. The weather was lovely and warm.
"There were a lot of young people, a lot of families with young children; and all I heard from people was praise for the pool."
Mr Culshaw added: "The forecast is good for the foreseeable future. I really hope we are set for a fine, hot summer. It is a marvellous facility for local people."
Pete Hill, chairman of the friends group, said: "We are delighted with how the first weekend of the season has gone.
"The weather has been kind to us with warm, hazy sunshine and hundreds of people enjoyed the Pool's warm, clean seawater on Saturday and Sunday.
"It really does make all the hard work worthwhile and we look forward to a successful season."