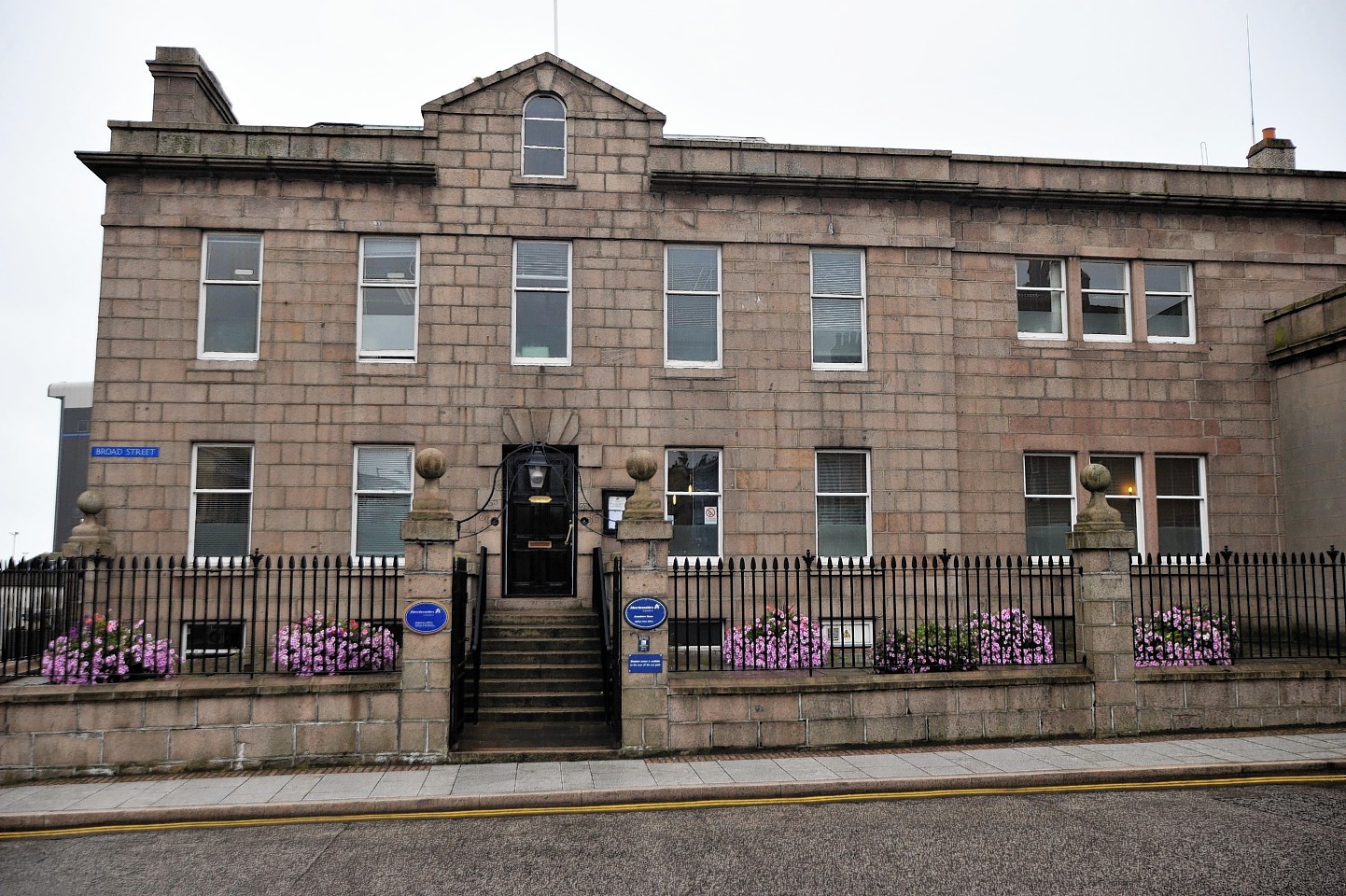 More than £1million of council offices are lying empty in a north-east town – nearly a year after the authority relocated to its new headquarters.
Aberdeenshire Council spent £5.7million on its new base in Peterhead, which was designed to bring all its services under one roof.
As part of the "spend to save" move to the more energy-efficient building, the council said it would sell off its former offices to free up space for new businesses and kick-start regeneration.
But the Press and Journal can reveal that 12 months after Buchan House was officially opened, six properties worth a combined £1.07million remain on the market.
These include the former council chambers at Arbuthnot House on Broad Street, which was previously used by the area committee and community council.
The property – which includes nearly 7,400sqft of office space – is available for £450,000. It is understood the authority was in negotiations with an unnamed buyer to sell the grand structure, but Arbuthnot House is still advertised on the council website.
It is thought the property could eventually be converted into a nursery, restaurant, pub or "religious" building.
Elsewhere, a former schoolhouse and business centre at 53 Windmill Street – latterly used by the social work department – is on the market for £450,000.
Arbuthnot House and 53 Windmill Street have been advertised since May and August 2014 respectively. No closing dates have been set by Shepherd Commercial.
Other properties on Queen Street, James Street and Broad Street are also still on the market.
The authority's SNP-led Partnership administration has made streamlining the council's property portfolio a priority for the 2016-19 period.
In a new report, council chiefs say efforts are being made to "rationalise the built estate" including cutting back the number of premises and encouraging staff to work more flexibly.
Last night, Buchan councillor Norman Smith suggested the fastest way of clearing the council's estate would be to put the buildings to auction.
Mr Smith – who was part of the administration that brought the Buchan House plans forward – said: "There are some under offer, there is consultation, but I would personally be of the mind that it should be pushed as hard as possible even if at the end of the day they have to go to auction.
"We need to be fairly proactive about trying to get rid of these offices."
Stephen Calder, a member of Peterhead Community Council, has been a vocal critic of the move to the headquarters and last night raised concerns about the impact it has had on Broad Street.
He said: "You look all round there at the civic buildings, Broad Street is now encircled by boarded-up buildings. That's the historic heart of the town."
Peterhead SNP councillor Stuart Pratt accepted it was "disappointing" the buildings had not been sold faster.
He said: "It's disappointing that the properties have not been sold quicker but there are discussions taking place and there are interested parties."
Buchan House was officially opened last summer and has space for 200 staff from the communities, education and children's services, infrastructure and business departments.
It was estimated that the move would save almost £180,000 each year, bringing office costs down from £378,000 to £200,000.