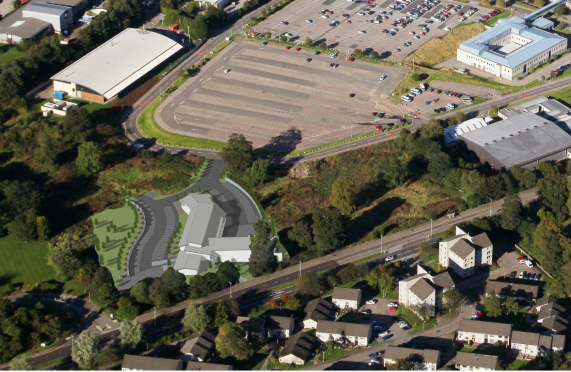 A £7.6million replacement facility at the north-east's flagship hospital has been approved by NHS Grampian.
The new Foresterhill Health Centre, which will be built on land to the south west of Aberdeen Royal Infirmary's primary staff car park next to Westburn Road, will incorporate the Elmbank Group Medical Practice, Westburn Medical Group and a Boots pharmacy.
The plans for the three-storey development include facilities for podiatry, speech and language therapies, dietetics, community nursing, community midwifery and health visiting.
The centre is moving from its current location at the ARI campus to make room for the Baird Family Hospital, which will provide NHS Grampian patients with additional maternity, breast screening and gynaecology services.
The relocation is part of a wider £150 million redevelopment of the entire Foresterhill site over the next five years.
North-east MSP Lewis Macdonald said: "Clearly, the continuing development of Foresterhill as one of the top hospital sites in the country is extremely welcome.
"This, of course, has to involve the replacement of outdated buildings with new ones, and replacing the health centre will do a lot to modernise the campus.
"Some of the big capital investment has already been made, but there is more still to come in the future.
"I am very much impressed with the leadership of NHS Grampian so far in making these investments and ensuring the Aberdeen Royal Infirmary site will continue to be a centre of excellence across the board.
"I think the people of the north-east deserve the very best of medical service in the very best of facilities, and the investment in new buildings such as the new Foresterhill Health Centre will help patient care tremendously."
Mr Macdonald added that, although he welcomed the news, NHS Grampian also needs to focus its efforts on filling vacancies if the new health facilities are to be fully staffed when they eventually open.
He said: "They have made great strides in the last year or two, but NHS Grampian still has a recruitment issue around nurses in particular."