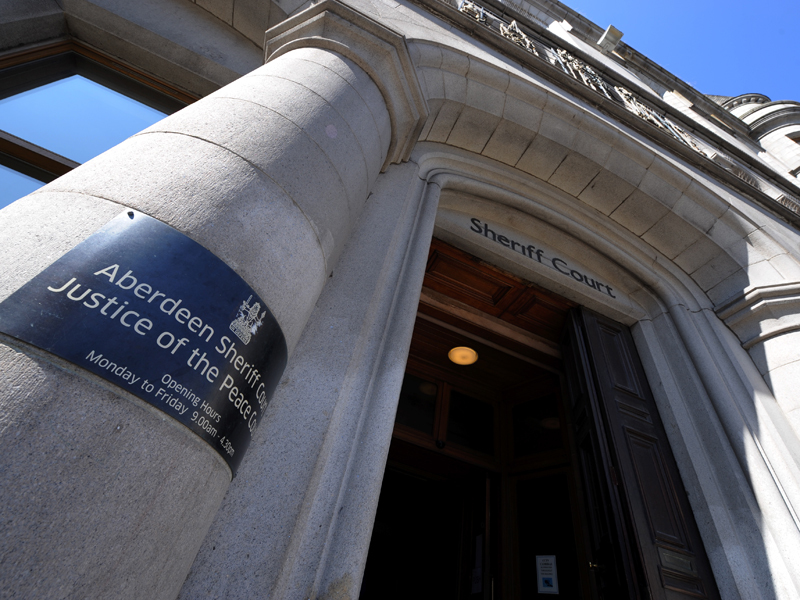 A man has been jailed for carrying out a brutal attack on his girlfriend which left her scarred for life.
George Dalgarno lashed out at Lorna Anderson on July 12 last year after a drink-fuelled evening in Aberdeen to celebrate his 24th birthday.
Dalgarno had returned to the Park Inn Hotel, Justice Mill Lane, where the pair had been staying for the night to discover messages on his partner's phone.
Believing she had been unfaithful, he punched her on the face leaving her permanently disfigured.
Yesterday, Dalgarno, who has a previous conviction for assault, appeared at Aberdeen Sheriff Court to be sentenced after admitting committing the offence.
Representing the repeat offender, solicitor advocate George Mathers said his client was deeply ashamed of his actions, which led to the break-up of the relationship.
He told the court that, after the initial birthday gathering, Miss Anderson had returned to the hotel for the night.
But Dalgarno carried on drinking with one of his best friends from school who had returned to the north-east from Denmark.
Mr Mathers said that when he arrived back at their room, he found messages on her phone and believed she had been unfaithful.
He added that, due to the amount of alcohol he had consumed, he carried out the assault.
The court heard that, since the incident, Dalgarno, of Newton of Thainstone, Kintore, had not seen Miss Anderson.
Mr Mathers said he realised that, even if she had been unfaithful, it was not an acceptable way to behave.
The court heard Dalgarno had since undergone a series of anger management counselling sessions and was trying to ensure he did not offend in the same way again.
Sheriff Graham Buchanan said that, because the offence was committed while he had a previous conviction for assault, there was no alternative to sending him to jail.
He was sentenced to eight months behind bars.