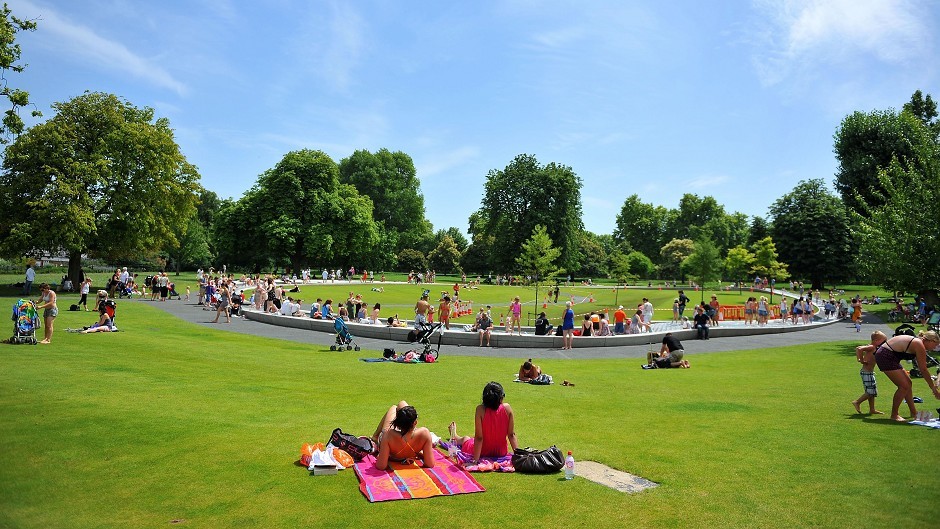 Temperatures in parts of Aberdeenshire could soar to as high as 25C as a heatwave grips Scotland.
Western Aberdeenshire is expected to bask in the sunshine – with warmer temperatures than Paris, Lisbon and Istanbul this afternoon.
Braemar could reach as high as 24C later on today, but Aberdeen and other communities along the East Coast may miss out on the rising mercury.
In France, Parisians are experiencing 19C today, while Portugal capital Lisbon and Istanbul in Turkey are both one degree cooler than Braemar, with temperatures of 23C.
Temperatures in Aberdeen will not surpass 17C – and in Peterhead no more than 12C.
Inverness may reach 17C today and 18C tomorrow.
The Met Office said it would "not rule out" highs of 25C in the Braemar area and other parts of western Aberdeenshire tomorrow.
In the west of the Highlands, temperatures could also rise as high as 25C today and tomorrow.
However a Met Office warning for rain and thunder is in place for parts of the Highlands tomorrow, and rain could also batter the north-east coast tomorrow – despite the hot weather continuing.
Met Office meteorologist, Alex Burkhill, said: "Through today whilst eastern coastal parts are likely to be quite cloudy at times, there is a good deal of fine, sunny weather and it will be pretty warm.
"In terms of temperatures today Aberdeen itself might be fairly disappointing in terms of cloud, but not too far inland you could get 13C and maybe 24C. That is quite a few degrees above average for this time of year."