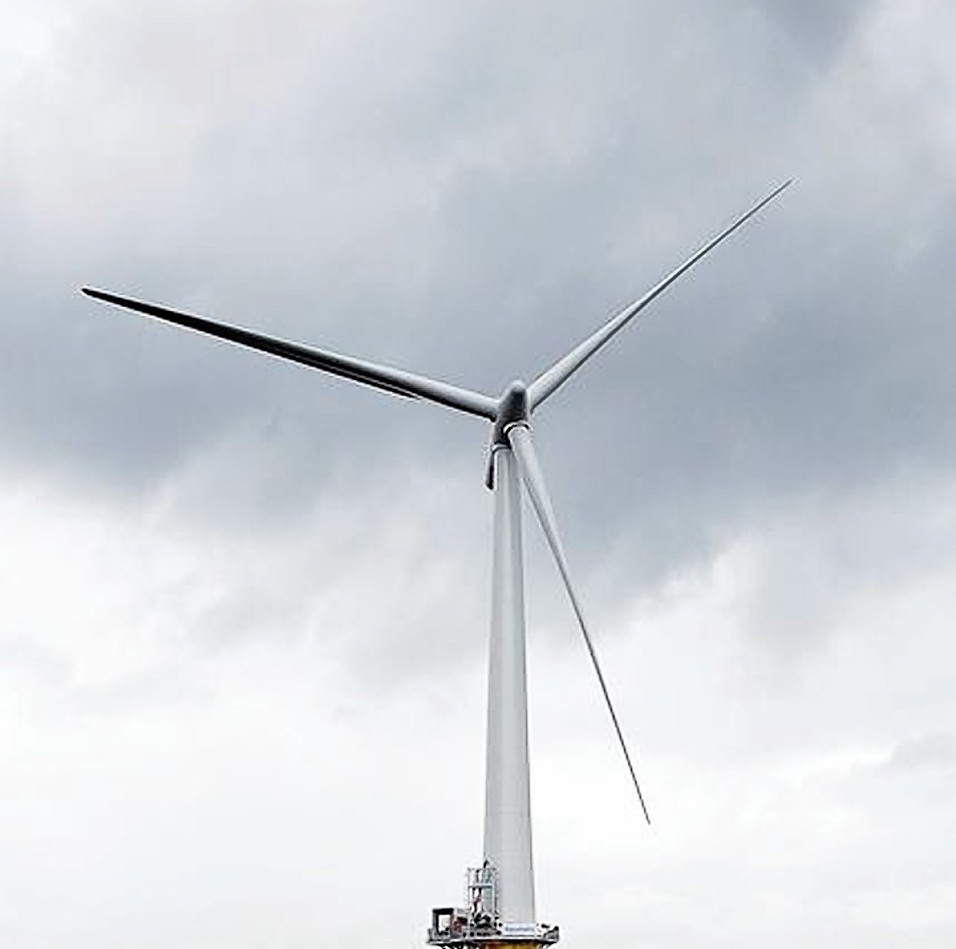 Campaigners gatecrashed a council site visit to stage an aerial protest against plans for a huge wind turbine.
The objectors flew a bright red blimp 326ft above the development site – to illustrate how the proposed mast would tower over the landscape.
Forty people have objected to farmer James Beattie's scheme for his land near Cornhill in Banffshire.
And yesterday as councillors made their way to the spot where the structure would be erected a group of locals launched a 19ft inflatable into the air.
The site visit was organised after Mr Beattie claimed locals had "overwhelmingly" supported his green energy scheme.
His earlier proposal for a turbine on his land was rejected in January.
Last night, one of the protest organisers, Caroline Hobbs, branded the new application a "threat" to residents.
She said: "We thought the blimp would maybe help the councillors visualise how big it is going to be.
"I think a lot of people in Cornhill, too, didn't know how close and huge it is, so now hopefully a lot of the residents will realise what a threat it is.
"We think it's too big and in the wrong place. It's very distressing for us who are going to live next to it. It can be seen from miles around and we just wanted to help visualise that."
Mr Beattie, meanwhile, said he was "aggrieved" by the protest.
He added that the turbine, if approved, would provide cash every year to invest in local good causes.
"At the moment, it's out of my hands," Mr Beattie said.
"I'm disappointed by how it's all going, and I'm aggrieved that the vocal minority are not able to put up an honest story.
"The bottom line is that I'm trying to put up a 2.3MW turbine.
"The plan was to put £23,000 into the local community for the next 20 years. It's a long-term plan, but if the turbine goes ahead the community will benefit.
"If I thought I was messing up and upsetting local neighbours, I would have withdrawn this long ago."
At last month's meeting of Aberdeenshire Council's Banff and Buchan area committee – when members voted to visit Mr Beattie's farm – objectors hired a solicitor to represent them.
Pippa Robertson said her clients welcomed planning officers' recommendations that the turbine scheme should be rejected.
"No new material considerations have been justified," she told councillors.
"Both public health and residential amenity needs to be taken into consideration when considering a turbine – it will have a significant impact on the character of the area."
Banff councillor Michael Roy had supported the planning department at committee, but was ultimately overruled by colleagues when chairman John Cox used his casting vote to secure a site visit.
Councillor Cox said the site visit should not be "misconstrued" as an indication of support.
Councillor Roy said: "Unfortunately, this has proved to be an extremely contentious application."
Area committee members will make a final ruling on the project at a future meeting.