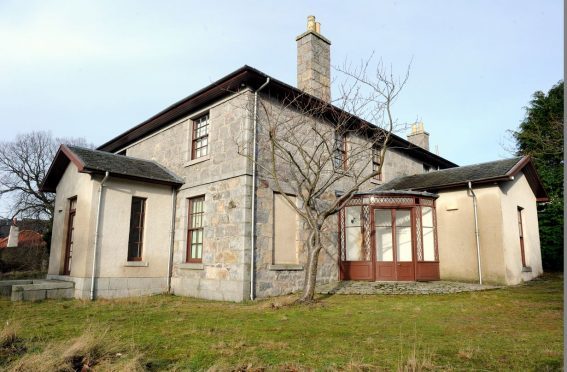 More than 140 years ago, "Scottish Samurai" Thomas Blake Glover set off on a journey to Japan which saw him founding much of the country's modern economy.
Japan is now one of the most industrialised and productive countries on earth.
And plans have moved forward which could result in the industrialist's derelict Aberdeen home once again being used as a base for bringing new industry to the Land of the Rising Sun.
The local authority has taken back control of his former home, Glover House, on Balgownie Road in Bridge of Don.
And yesterday, councillors on the finance committee voted for officers to study the financial implications of turning it into an £2million "ideas hub" which could help strengthen business links with Japan – and particularly in the oil and gas industry.
Of the £2million total, £1,710,000 is expected to come from a combination of public and private finance with the authority planning a fundraising campaign for the remainder.
The B-listed 19th century villa was purchased by Mitsubishi, partly founded by Glover, in 1996 and was gifted to Grampian Regional Council before being converted into a museum.
However it closed its doors to visitors in 2012 and has lain empty ever since.
The report read: "Japan continues to be a priority market for international trade development, particularly in the renewable energy sector, following on from the opening of Scotland House in Nagasaki; a hub to allow Scottish companies to access the burgeoning renewable energy markets in Japan.
"In addition to the successful hydrogen technology development, led by Aberdeen City Council, which has already attracted significant interest from large Japanese companies, notably Toyota, Honda, Panasonic and Hitachi, Scottish Enterprise is working directly with the Japanese Government and key Japanese industrialists.
"The focus of interest centres around Japan's over-dependence on nuclear power and the need to establish an oil and gas industry.
"Aberdeen-based companies are very well placed to assist Japanese companies in the development of an oil and gas industry."
Ross Thomson, Scottish Conservative MSP for the north east region, and a city councillor, said: "Having led this project for the past two years, I am delighted that Glover House is closer to being brought back into a role that reflects Thomas Blake Glover's entrepreneurial spirit.
"