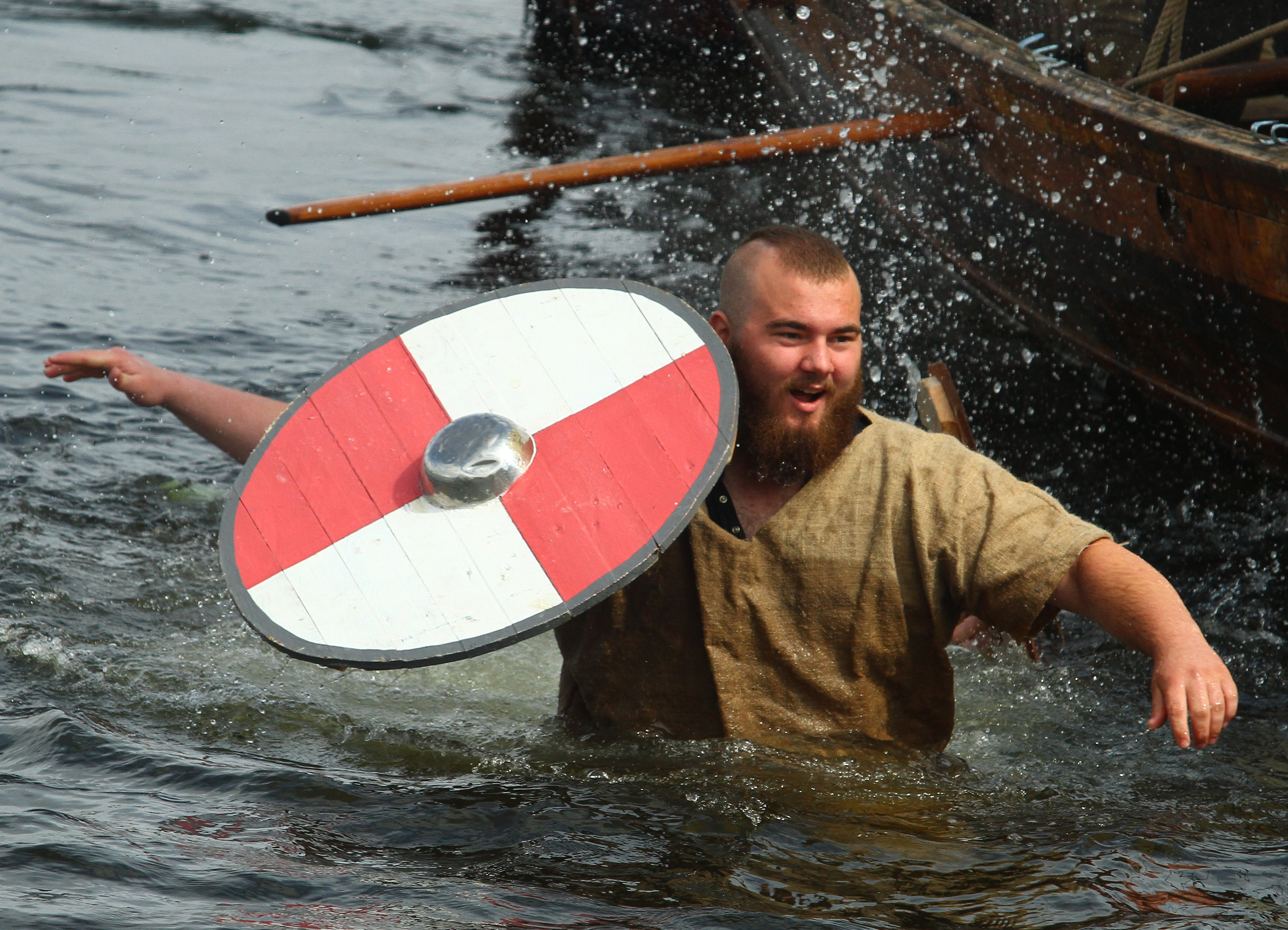 Organisers of a north-east boat festival have written to the prime minister in an attempt to lift a ban on Vikings.
The call from the Scottish Traditional Boat Festival precedes this year's festivities in Portsoy which will be attended by a delegation of Scandinavians.
Roger Goodyear, the chairman of the event, made the approach to Prime Minister David Cameron after an ancient law which banished Vikings from the north-east was brought to his attention.
This piece of legislation followed a fierce battle between the Norsemen of King Malcolm II and natives of the north-east in the 11th Century.
It has never subsequently been repealed.
Without a lifting of the ban, organisers now fear they may be forced to turn away Vikings from Shetland's famous Up Helly Aa Jarl Squad, whose visit is billed as among the main attractions of this year's event.
In a letter to the Prime Minister asking for his intervention, festival chairman Roger Goodyear wrote: "We have found no evidence to suggest this ban has ever been revoked, so it would appear that Vikings are still banned from our area to this day.
"Visitors from all over the world come to our festival, including people from Denmark, Finland, Sweden and Norway.
"Rather than see our Viking visitors facing the threat of arrest or incarceration, we want to give them a warm and friendly welcome and ensure they enjoy the best of Scottish hospitality.
"Our festival starts just two days after the EU referendum and, regardless of the outcome, we require immediate action in order that we can extend the hand of friendship to all our visitors, including Vikings.
"Given your support for Britain remaining within the EU, we trust we can count on your support to maintain harmony and show that Vikings are our friends and not our foes."
Mr Cameron has not yet replied to the letter.
Dressed in full Viking fear, the Up Helly Aa crew will carry ceremonial swords and axes, although organisers have been assured the weapons are for decorative purposes only.
The 23rd annual Scottish Traditional Boat Festival, sponsored by Ace Winches, takes place on June 25 and 26 and promotes maritime links and heritage, as well as maritime crafts, food, music, traditions and local sports.