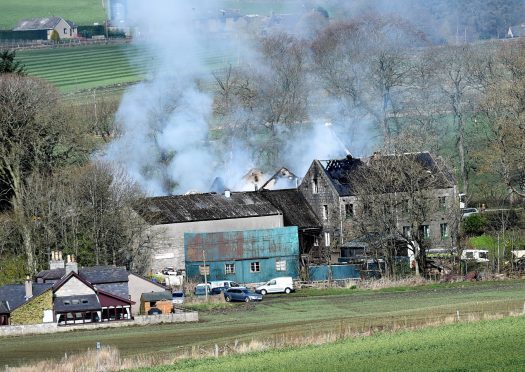 The cause of a massive blaze which destroyed a historic Aberdeenshire mill more than a month ago remains a mystery.
Investigators have been unable to pinpoint the cause of the fire which reduced much of Lethenty Mill, near Inverurie, to ashes.
The incident devastated a number of businesses at the site, but all evidence of what caused the fire is believed to have been completely lost in the flames.
More than 50 firefighters tackled the conflagration on April 28, which destroyed hundreds of thousands of pounds worth of classic vehicles, rally cars, antique furniture and filming equipment.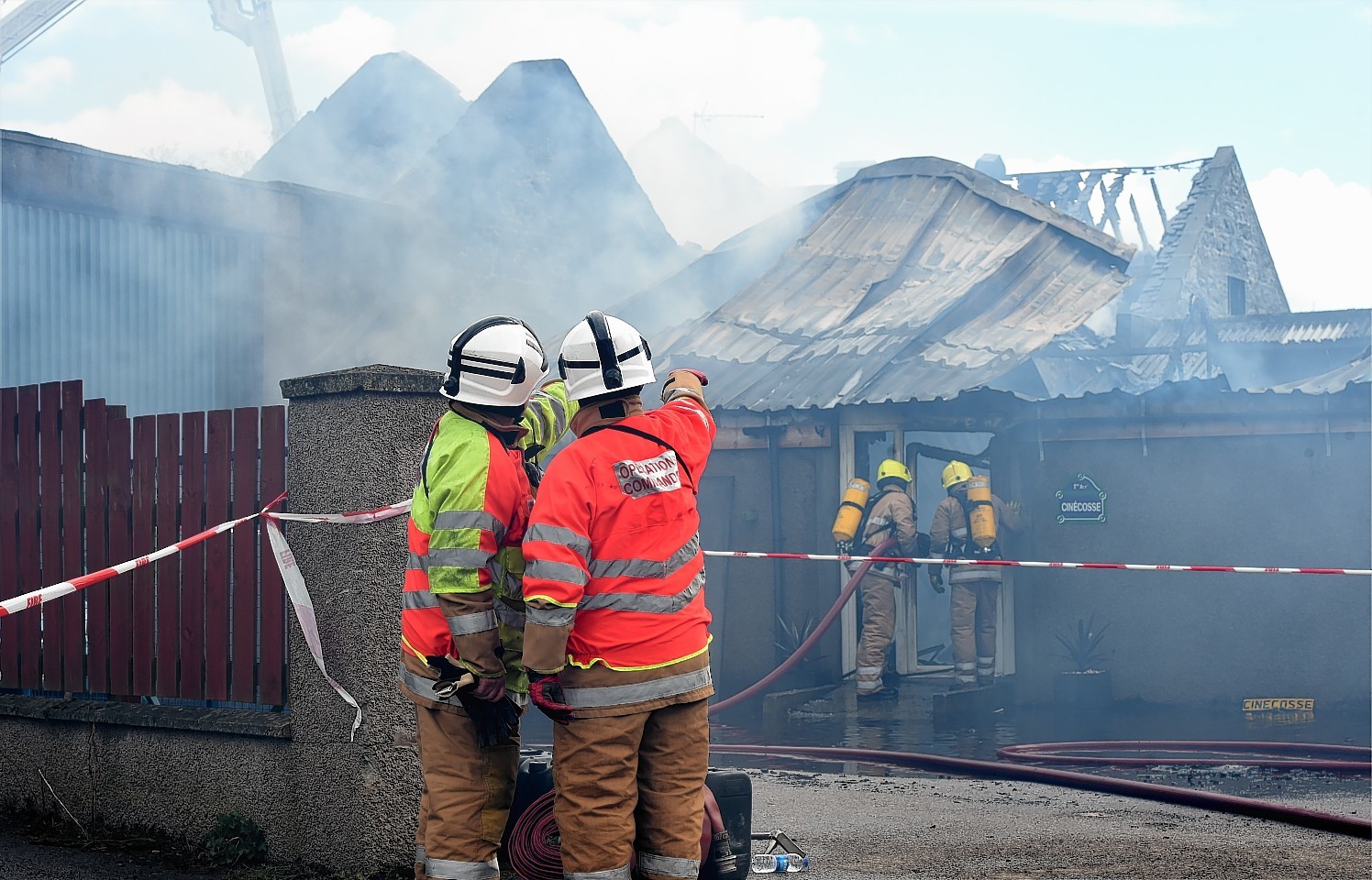 The news came as Graeme Winram, owner of the fire-hit Lethenty Cabinetmakers, confirmed that more than 40 people had been in touch offering a new home for his business.
The 49-year-old made a plea through the Press and Journal for a new, local space to set up shop after losing his work space and much of his timber and machinery.
Lethenty Cabinetmakers employs four workers and produces bespoke furniture and kitchens using local wood.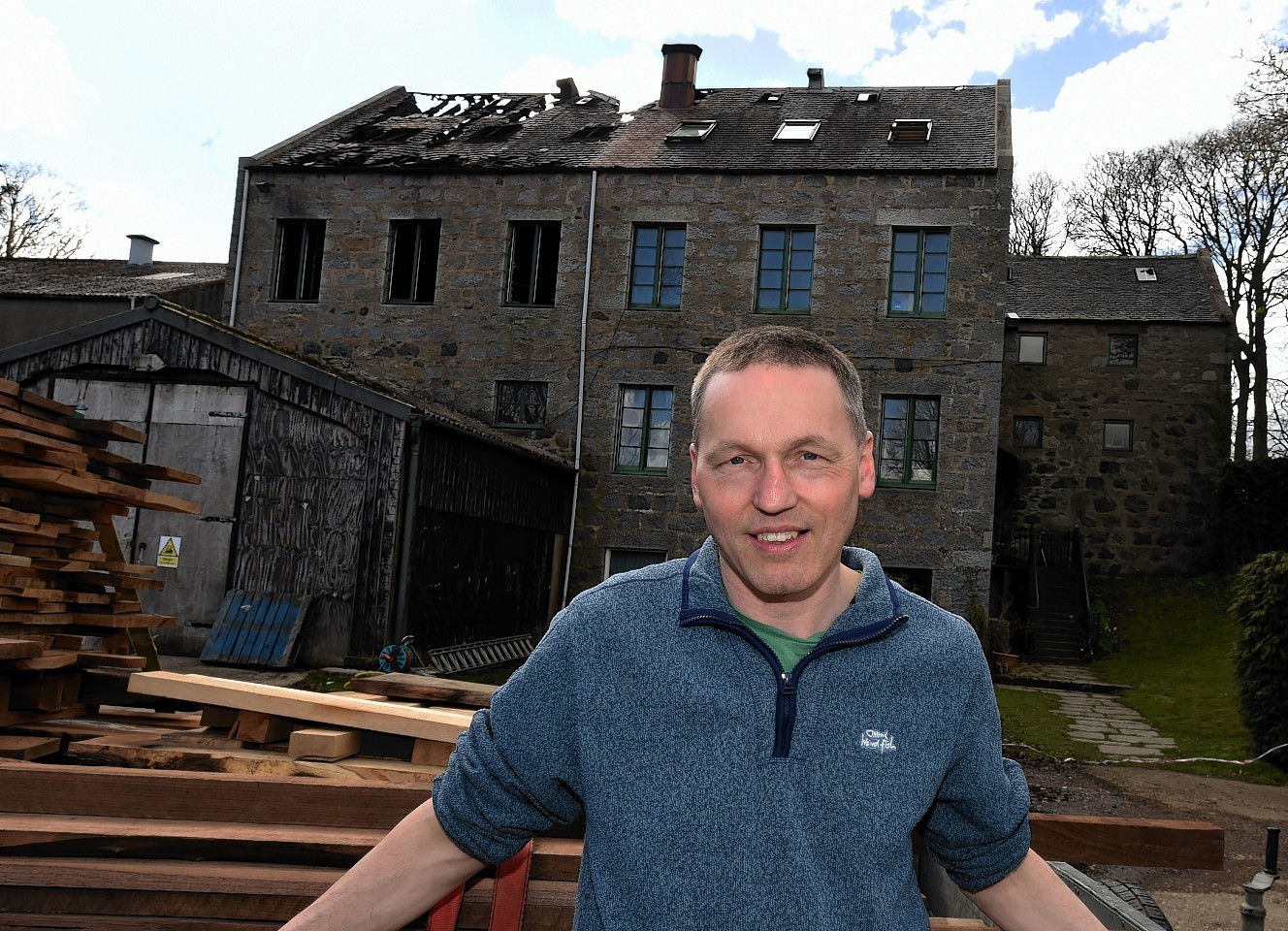 Mr Winram said: "We had more than 40 responses and I have looked at about 20 of them. We looked at quite a few of them and there are a few very good front runners.
"One is just a mile from Lethenty and one is nearer Fyvie. I'd be absolutely delighted to get into either of them.
"I don't know quite what the future holds for Lethenty Mill, it is a complicated picture.
"Our focus is really my business and getting on to a new base, but I worked at Lethenty Mill for 22 years and I loved the old building.
"In a way, it is not gone, it is not dead, it will live on for sure. It will just become something else. But it will always be there."
A Scottish fire and rescue spokesman said the "extensive nature" of the blaze had caused significant difficulties for the investigation.
He added: "Fire and rescue attended the incident to investigate the origins and cause of the fire. Due to the structural damage the building sustained during the fire, we were unable to enter the area where the fire most likely started.
"As a result, we don't as yet have a cause of the fire, although we don't believe there are suspicious circumstances. Further excavation might take place in the future."