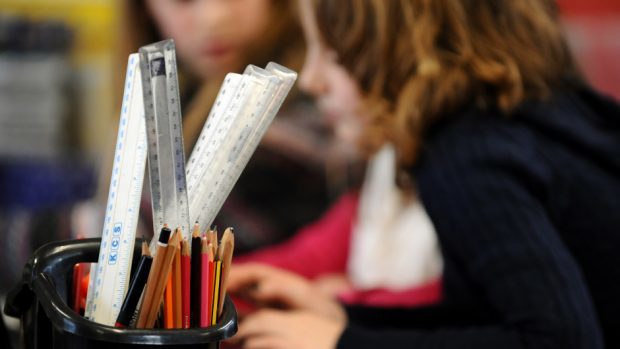 An over capacity north-east primary school is expected to have its pupil numbers capped.
Stuartfield Primary School, near Peterhead, has enough room to teach 118 youngsters, but education chiefs fear that the building will become defunct unless it moves to cap its school roll to 125.
In a report to be discussed by Peterhead councillors tomorrow, education director Maria Walker has warned that Stuartfield's pupil numbers are expected to rise to 126 by 2018.
Originally, the school was designed to teach just 93 children.
Now, as more homes are planned to be built in the village, Ms Walker has urged local councillors to support the service's proposal that new students should be sent to neighbouring primaries.
She said: "The expected roll for August is currently 114 and with housing developments in the village progressing it is expected to reach 119 during the session. The roll is expected to further increase to 124 by 2017 with a continuous increase in the forthcoming years.
"If the roll at Stuartfield School is capped then any new in zone pupils moving into the area, once the cap is reached, would be transported to one of the three neighbouring schools."
The move could mean that pupils who live within sight of Stuartfield Primary School will now face an eight-mile round-trip by bus to Longside.
Ms Walker has confirmed, however, that transport would be provided by the authority.
"Out of zone pupils for the remainder of 2016/17 session will not be accepted and those applying for P1 in 2017 would only be accepted if there is a sibling already attending the school," she added.
"This will need to be within the capped limit of 125 pupils."
Councillors last capped the school roll of Turriff's Markethill Primary School, where pupil numbers had skyrocketed.
The school, which is set to be replaced with a new £12million facility in the town, had been operating with a capacity of 360 and a roll of 469.
Education at Markethill is to be suspended in July next year, when pupils will move to their new school at Meadowbank Road.