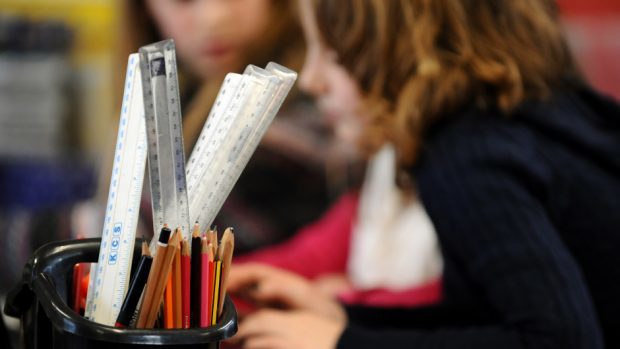 Councillors have backed proposals to have a north-east school's pupil numbers capped, despite concerns it will send the wrong message to families interested in moving to the area.
Stuartfield Primary School, near Peterhead, could now have its roll limited to 125 pupils if the local authority's education committee backs the village's councillors.
Buchan councillors met to discuss the issue and "reluctantly" agreed no new pupils from outwith the village should be enrolled for a period of one year.
It is hoped this move will allow the facility – which was originally built to school just 93 children – to operate within safety regulations.
But it could mean that any new student would have to travel to another school in the region.
Yesterday, however, a spokeswoman for the education service said staff did not believe that would be necessary.
The service's proposals were accepted by councillors amid concern for the village's growth.
Edie Chapman said: "I feel that to put a cap on the school would be totally wrong for the growth of the village.
"This will discourage people from buying into the village. Anyone moving into the village doesn't know the background to it, they will just hear that there's a cap on the school."
Alan Gardiner responded he could not see "sense" in the move and added: "I don't feel this is the right way to go."
Jim Ingram also raised concerns, but appreciated that "something needs to be done" and claimed the local authority needed to be "thinking ahead.".
He stated: "This gives us a little bit of breathing space to see where we go from here.
"We've got to start thinking about education seriously in this area. We've got to allow the village to grow – we've got to give confidence to the school."
A report on the situation will be brought back to councillors in six months if the cap is enforced.