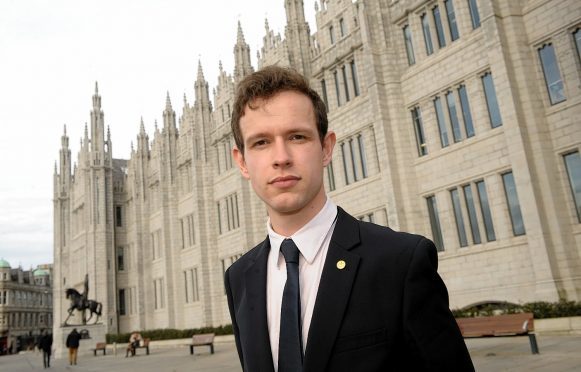 An Aberdeen MP has written to Home Secretary Theresa May calling for urgent clarification on the status of EU citizens living in the United Kingdom.
Callum McCaig, who represents Aberdeen South, revealed he had been contact by dozens of constituents with concerns since the vote to leave the EU was announced.
The letter states: "I am proud of the fact that people from across the EU have chosen Aberdeen South as their home and there is no doubt that these individuals contribute massively to the rich tapestry of life here in the city.
"I am also acutely aware of the great uncertainty that they now face given the real possibility that they will lose their right to both and live in work here.
"Such a lack of clarity is simply unacceptably and all those who contribute to our communities and pay their taxes deserve to be treated with respect.
"Indeed, they must have clear answers over their future.
"I therefore believe it is essential that the UK Government make an urgent statement outlining that UK nationals, who currently live here will be allowed to continue living and working in our communities, irrespective of the outcome of the negotiations which will take place between the UK and EU nationals over the coming months."
Mr McCaig added: "These EU citizens people make an immeasurable contribution to Aberdeen and the whole of the UK.
"There are now concerned about their status and this needs to be clarified."