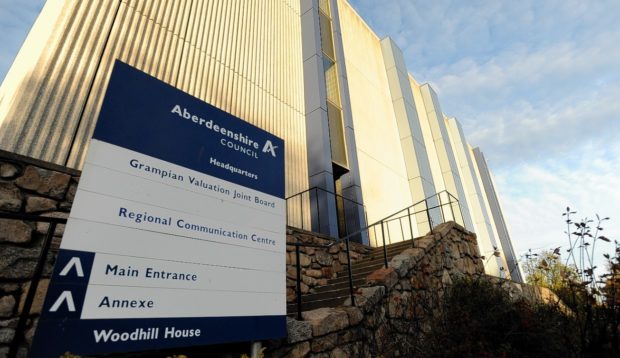 Plans for a new neighbourhood in a north-east market town have been approved.
As many as 450 homes and a primary school could be built in Turriff, as part of Aberdeenshire Council's masterplan for the future of the town.
Yesterday, members of the Formartine area committee backed the scheme, although local councillors did caution that any houses built at Balmellie and Delgaty must be matched by suitable infrastructure.
Councillor Anne Robertson said: "At the moment we've got a very vibrant town centre and I think we have to be very clear going forward how this development will impact and add to rather than detract from it."
Mrs Robertson added that the local authority must not be "caught out" by failing to provide services and facilities for the new families who move to Turriff.
She added: "I'm generally content with the proposals. We have to make sure infrastructure is there before we have 500 houses."
Mid-Formartine councillor Paul Johnston said it was vital that the proposed 25 acres of employment land is "phased in" with the houses to ensure there are enough new jobs in the town.
It is hoped that a developer will come forward to bring the project to fruition during two phases of construction.
In total, the 103-acre masterplan site allows for the creation of 450 homes, including space for a new primary school and the accompanying employment land.
In his report to the committee, council infrastructure boss Stephen Archer confirmed that 130 homes are planned for the first phase.
He said: "This masterplan suggests a two-phase strategy delivering up to 130 residential units in the first phase and 320 units in the second phase with landscaping and infrastructure to be delivered in the early stages of development.
"The masterplan seeks to provide a mix of house types and sizes with varied density across the site."
At least 25% of the homes which will eventually be built on the site will be affordable properties.