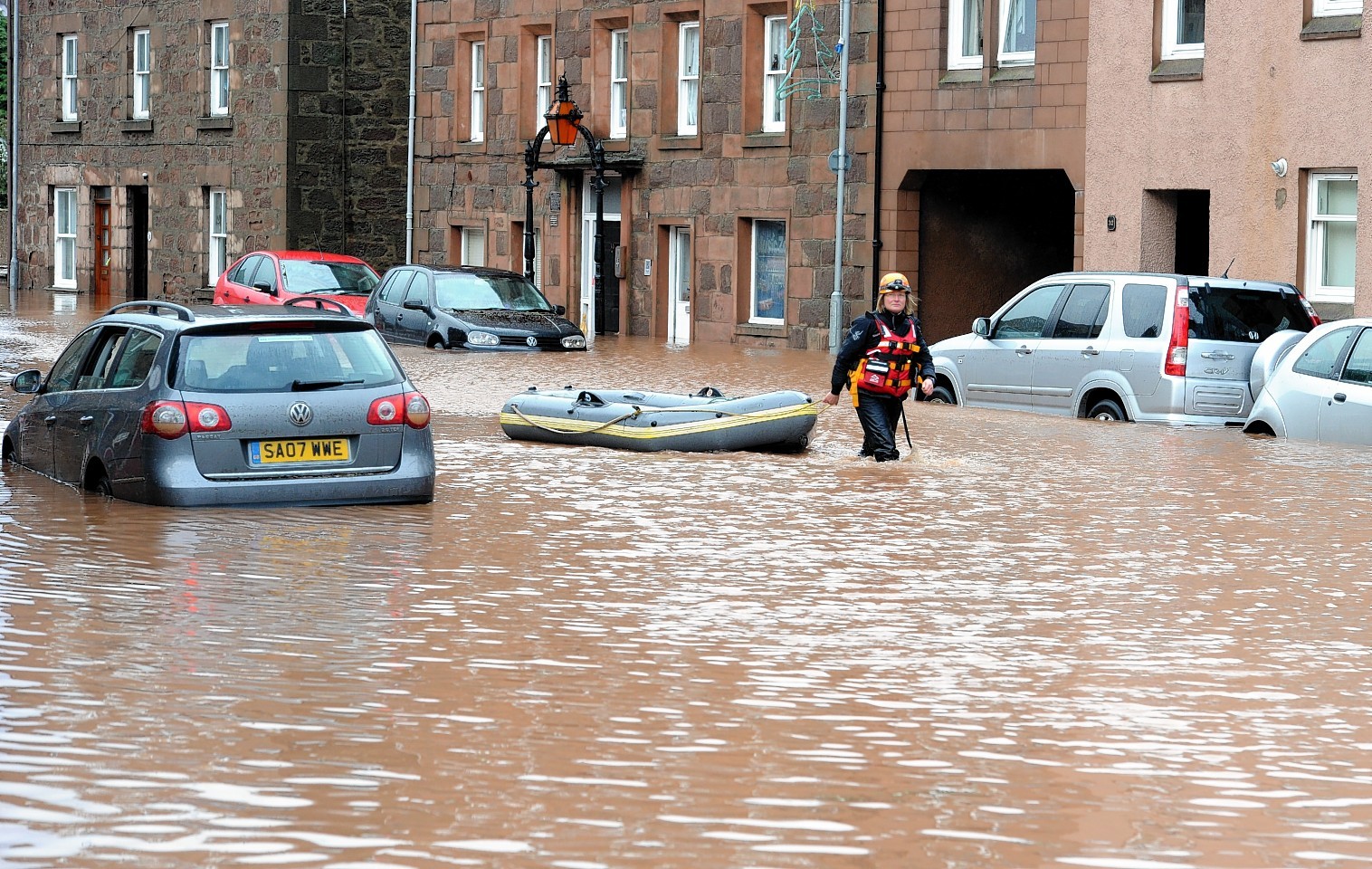 Councillors have called for the process of establishing much-needed flood defences in Aberdeenshire to be sped up.
Members of the Kincardine and Mearns area committee heard yesterday that Stonehaven Flood Protection Scheme remains in limbo, with the Scottish Government still reviewing the plans following several local objections.
Homes were devastated in Stonehaven in 2009 and 2012 when the River Carron burst its banks, with locals calling for protection ever since.
However, 11 objections were raised to the flood protection scheme on the same day it was approved by the council's infrastructure services committee in January.
Six months on, Scottish ministers are yet to make a final call.
Committee chairman Carl Nelson, said: "When we are talking about flooding, we are talking millions of pounds worth of damage particularly to houses as businesses.
"I asked about a scheme in 2009 (when) we had flooding in Stonehaven, That is seven years now. We are in 2016 – and things have moved on – but we haven't got any flood defences there.
"The flooding aspect is a really important one. With the process, definitely something needs to be done. Without a shadow of a doubt."
Stonehaven councillor Peter Bellarby said the scheme for the Mearns town was a "really, really crucial project".
He added: "It has been referred to the Scottish Government due to unresolved objections."
The Stonehaven Flood Protection Scheme involves building 6.5ft glass-topped flood walls and self-closing barriers along the Carron, with bridges replaced, moved and strengthened.
Mearns councillor Graeme Clark said the objections "have got to be looked at".
A Scottish Government spokeswoman said: "Ministers are looking at the proposed Stonehaven Flood Protection Scheme and will make a decision shortly on whether to consider the scheme or whether to refer it back to Aberdeenshire Council to hold a hearing."
Mearns councillor Dave Stewart also called for the council to consider dredging burns in Fettercairn which are prone to overflowing.
The Parkview area and Burnside Road in Fettercairn, which neighbour the Cauldcotts Burn, are both prone to flooding..
Mr Stewart added: "It now overflows when there is heavy rain where it never overflowed before. That burn needs dredged."
A council spokesman said he would pass the concerns back to its flooding teams.