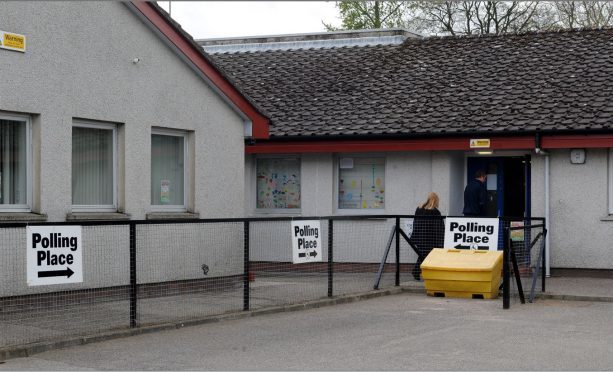 Children at a newly-approved housing development across the road from an Aberdeen primary will have to walk to another school nearly a mile away.
A total of 15 new homes will be built opposite Forehill Primary School.
But children whose families buy the new houses have been zoned for Glashieburn, nearly a mile away.
In March it was revealed parents in another new Aberdeen housing development were facing a near two-mile detour, which passes another primary building, to get their children to school.
The 350-home Pinewood-Hazledene estate has been designated as fitting into the catchment area of Hazlehead Primary School, 1.8 miles away, despite it only being half a mile away from Airyhall.
Council chiefs argued that if the children were zoned for Airyhall, it would quickly become overcrowded.
Last night, SNP education spokesman Alex Nicoll called on the local authority's Labour-led administration to keep its school estate "under watch" to ensure similar zoning situations do not occur.
He said: "It would seem to the average member of the public to be quite silly that children will have to pass another primary to get to school.
"This is the exact situation we had with Pinewood-Hazledean.
"The problem is that historically these schools have been built to serve certain communities and then these communities have been added to and actually grown so large the school can't accommodate the children.
"I think what needs to happen is for us to constantly keep the school zones under review to see if there are changes that make more sense for parents.
"We are always going to be behind the curve in some ways because the level of development is very high but we have to try and keep on top of it."
Last night, the council's vice-convener of education said the administration regularly reviewed catchment areas in the city.
Councillor Scott Carle said: "The school estate is looked at on a regular basis and this development falls within the Glashieburn Primary School and Oldmachar Academy catchment area.
"The most important aspect of education is ensuring that our children receive the best education possible and I am confident that both Glashieburn Primary School and Oldmachar Secondary school will offer that to children living in this new development."