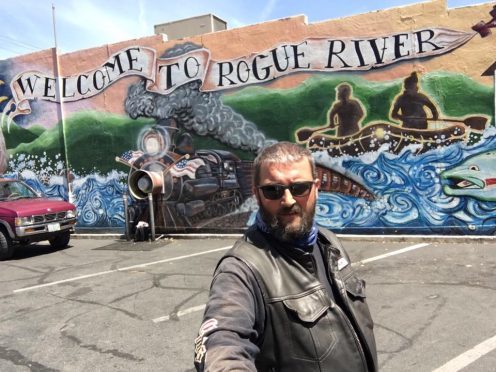 A north-east biker has completed a month-long tour of the USA in aid of charity.
Gordon Cruden travelled to all 50 states in just 30 days to raise money for addiction recovery project Teen Challenge North East Scotland.
Mr Cruden set off from Kalamazoo, Michigan in June for an epic adventure which included 15,000 miles of riding.
The road trip also included stops in Alaska and Hawaii.
Mr Cruden used the adventure as an opportunity to raise awareness for resident support for those struggling with substance misuse, visiting centres across the US.
Money was also raised as part of a five-year fundraising campaign to buy addiction recovery centre Benaiah near Mintlaw for £535,000.
To date more than £340,000 has been raised from various sponsored events.
The Benaiah centre – which allows mothers to continue living with their children while they complete the recovery programme, Teen Challenge – is currently rented.
However, the purchase of the property would mean the centre could continue to provide women with residential support on a permanent basis and help more women break free from addiction.