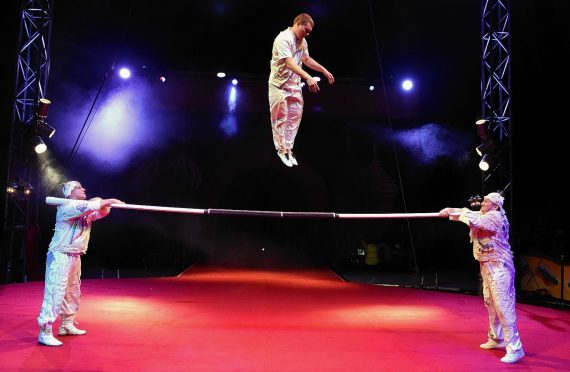 One of the most popular shows in the world has arrived on the north-east coast all the way from the Russian capital.
The Moscow State Circus opened its doors at Aberdeen's Beachfront last night as its stars look once again captivate local audiences with a line-up of breath-taking stunts and performances.
Among the acts are wire dancers, contortionists, a daredevil taking to a "wheel of death", Russian Bar acrobatics and Eastern clowns.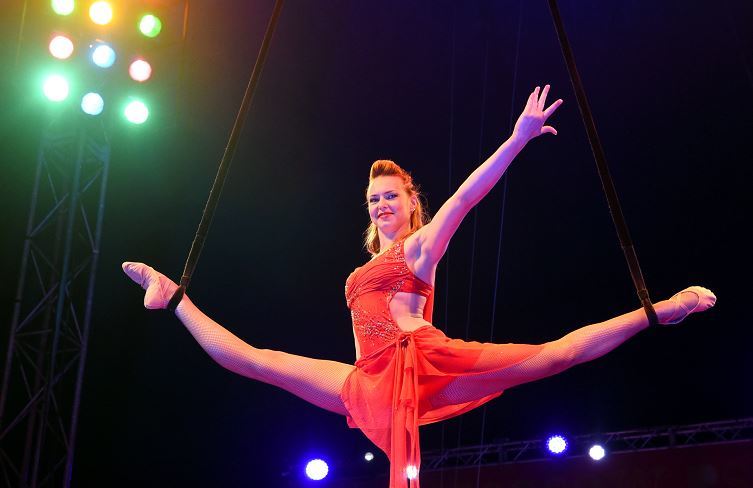 Speaking from the show's main tent yesterday, veteran circus performer and former Russian Olympic gymnast, Vladimir Georgievsky, said: "There is lots of risk involved. The circus, that is why people are still coming to see the circus because there is a lot of risk.
"There is a lot of craziness, we have girls in the big bubbles during the contortion acts, we have roller skaters, the comedy trampoline, which I do. We have lots of different things, it is not just acrobatics and gymnastics.
"Of course we have lots of humorous, lots of thrills, Russian Bar and the boy doing crazy stunts."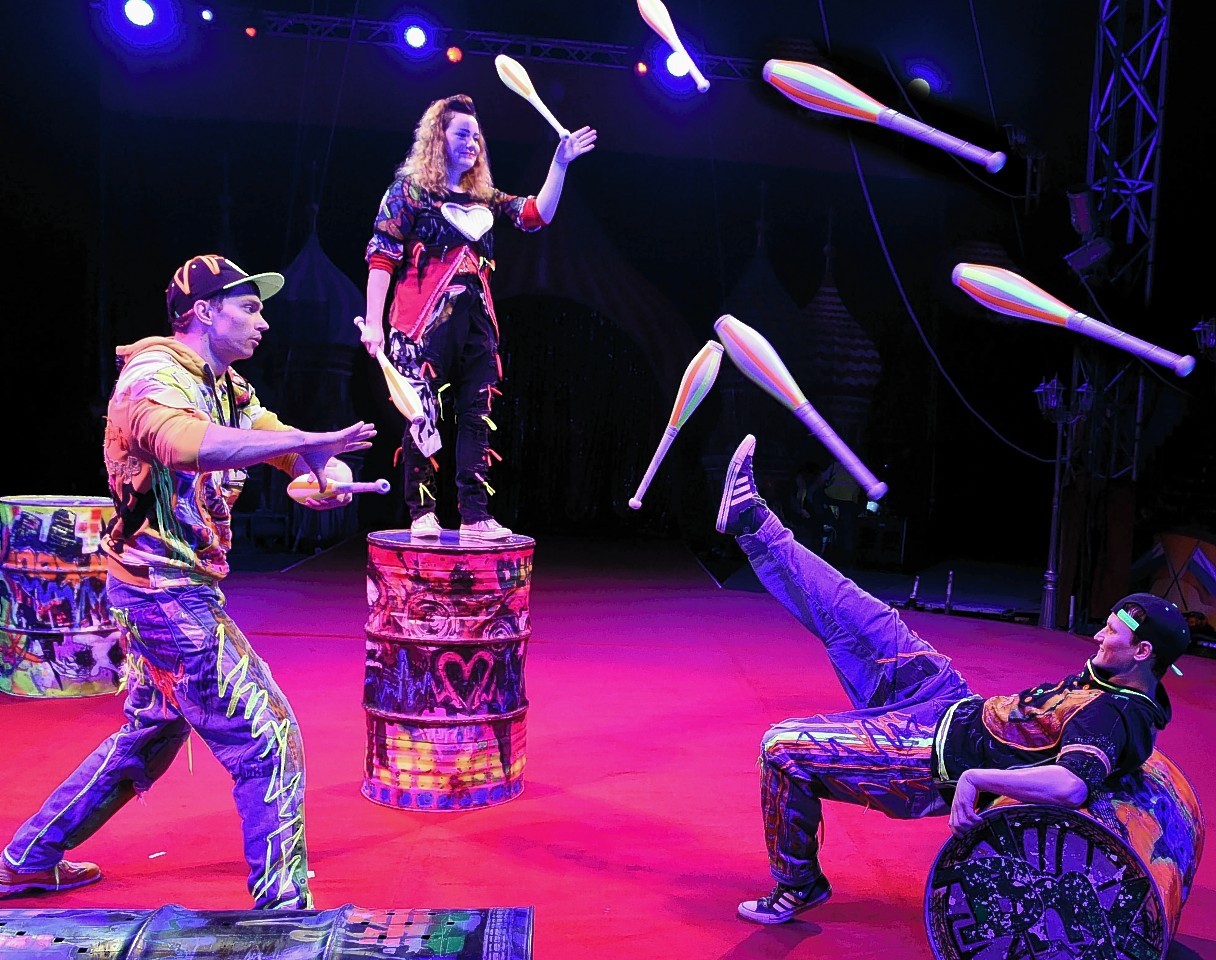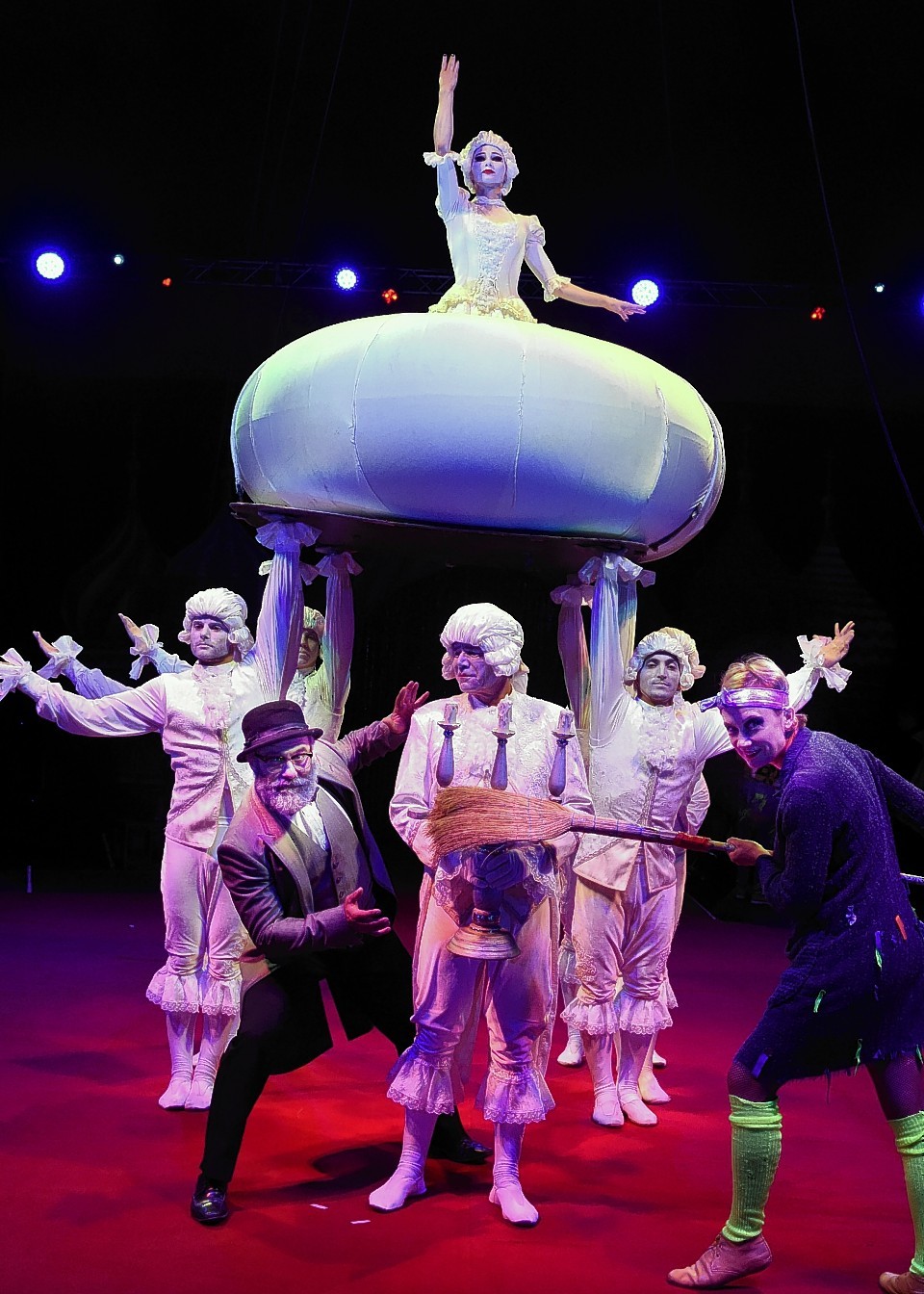 Mr Georgiesvky has been performing in circus shows since the early 1980s, and for this run has taken on the role of a wizard who grants the increasingly selfish wishes of a young girl.
The latest Moscow State Circus show is an adaptation of Russian folk tale Seven Zhelaniy, or Seven Wishes, originally written by Soviet author Valetin Kataev.
The young girl is given a beautiful flower with seven petals by an old woman, each of wish offers a wish – all but one of which is squandered.
Mr Georgiesvky added: "When I was a little boy in kindergarten, in summer camps, all the people read these stories. It was like communist propaganda.
"This story is about: 'what's good? What is bad?" It is good for children, not just adults as well."
Marnie Dock Miss, assistant manager of the circus, said: "The majority of the time we have always had really good audiences here and with the Scottish audience they are louder, and the artists love hearing a lot more of that feedback from them.
"This one is a bigger performance because we have kept within the ring with a lot of the Russian traditions. With the Russian shows they do tell a story within the performance."
The Moscow State Circus will be in Aberdeen until August 7.
Despite his decades of performing in circuses, Mr Georgiesvky admits he has to look away during some of the stunts being performed by the show's young stars.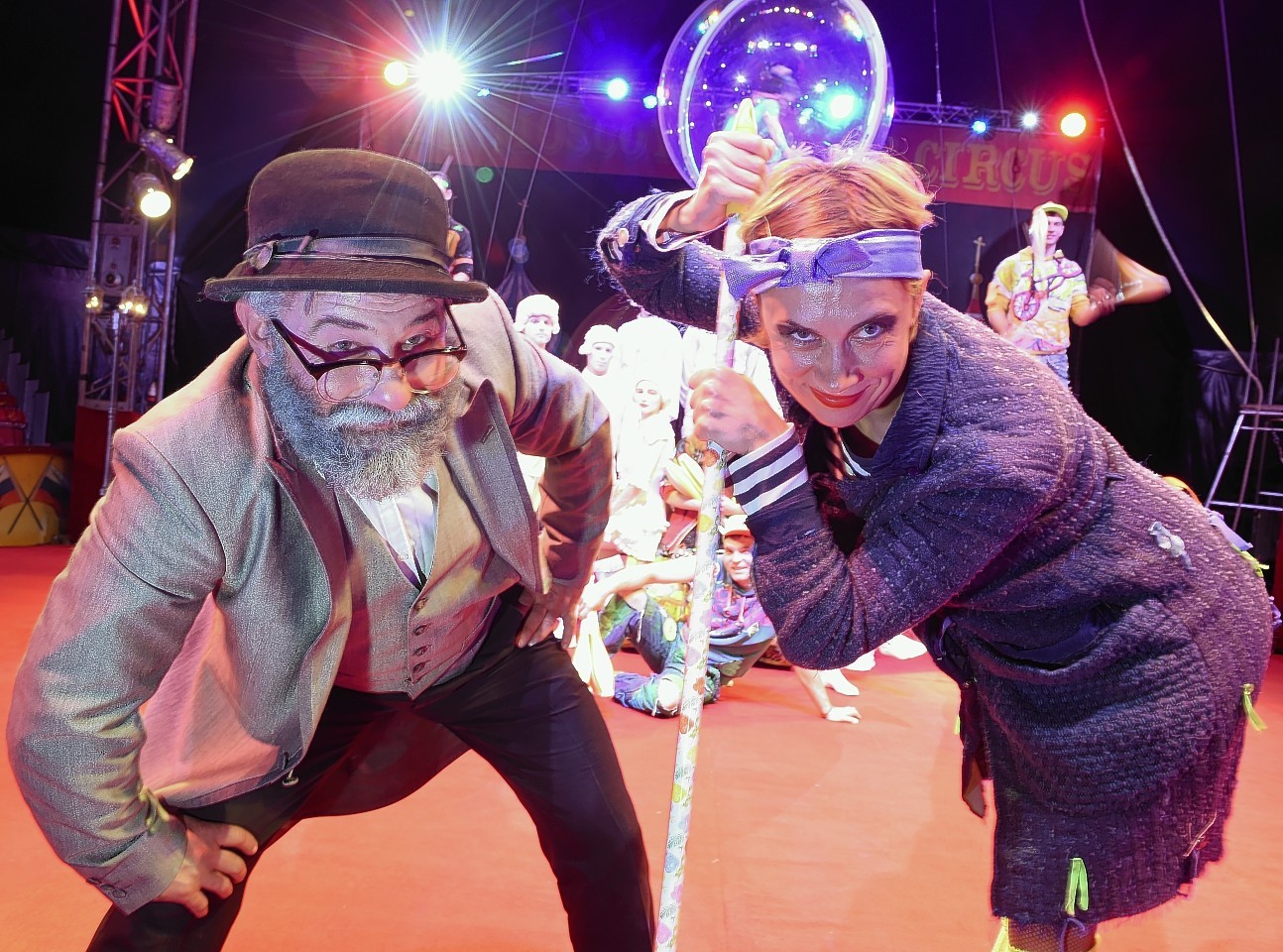 He added: "I can't watch because I used to do lots of stunts when I was younger and now, when they jump, I can't watch.
The Moscow native has also worked on stunt teams in a number of films – most recently the Colin Firth-starring Kingsman.
He also performed in the Olympics Games in Moscow in 1980.
He said: "All my props I made myself, it is a multi-skilled job.
"I can work in many different productions and shows, it is not just the circus for me. Lots of our guys are doing stunts in the movies."
Mr Georgiesvky is hoping the Russian show can help people overcome their fears of clowns.
He explained: "It is not just a circus show, it is a fairy tale story and within it we have all different circus performers with all these different skills – the girl on the strap, we have a lot of acrobats and comedy.
"We have clowning, but it is not 'clowning clowning'. A lot of people in the UK don't like clowns, but, after watching our show, they change their minds."