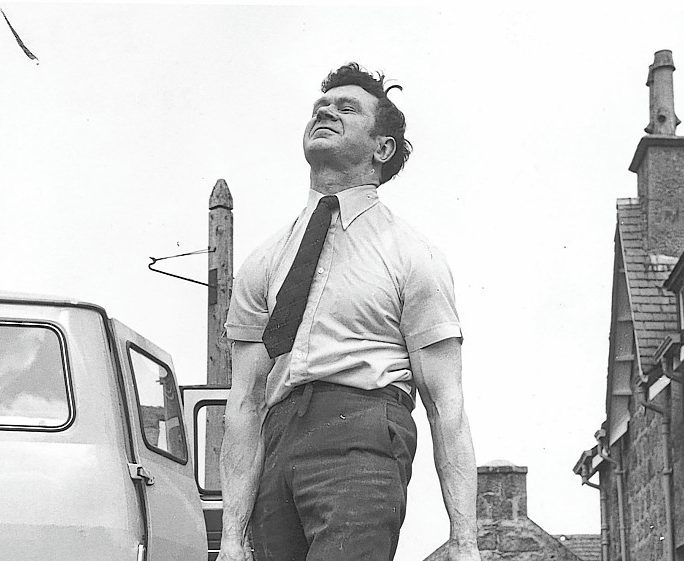 A Dinnie Stane legend will return to Deeside with his family this weekend to take part in a documentary on the history of Scottish stone lifting.
The famed rocks themselves will be transported back to their spiritual home at the Potarch Bridge on Sunday as Jack Shanks returns to the place he made history in 1973.
The Belfast policeman, weighing under 12 stone, stunned the north-east when he recreated Donald Dinnie's legendary feat of strength at Potarch.
He is credited with being the first person to lift the two massive stones unassisted the same distance as Dinnie himself did in 1860 – achieving 17ft across 15 lifts of the weights.
And last year his 52-year-old son, Stevie Shanks, fulfilled a childhood promise made to his father aged just eight by lifting the Dinnie Stanes himself at Aboyne Green last year.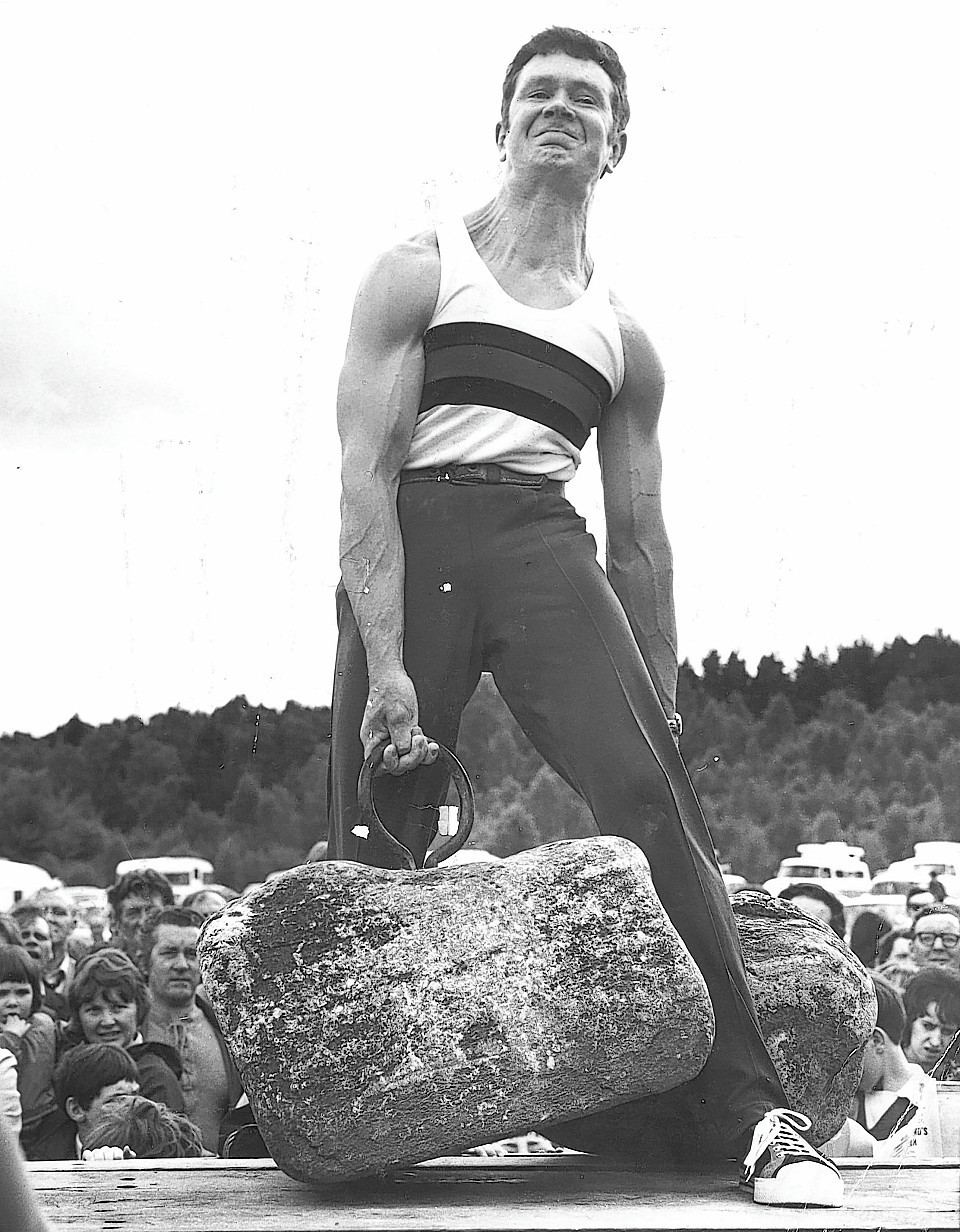 They will be contributing to the film being made by Jan and Terry Todd, who will also be at the Aboyne Highland Games for a Scotland-wide documentary on Scottish stone lifting.
The Shanks' will be travelling to Deeside for the filming on Sunday, and Mr Shanks jun will also be taking on the "Nicol Stones" – two boulders similar in weight and shape to the Dinnie ones.
They were made by Deeside man, Brett Nicol.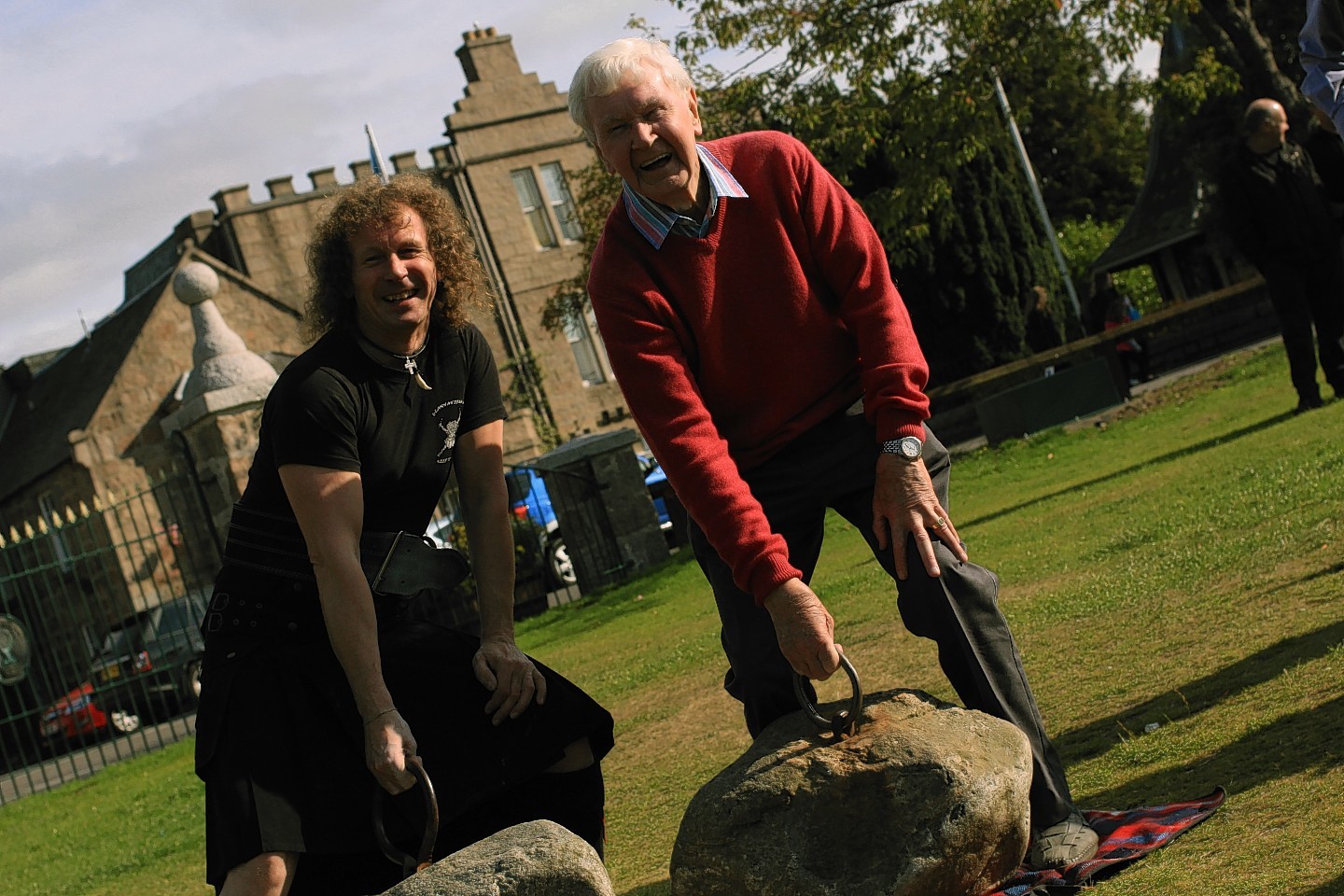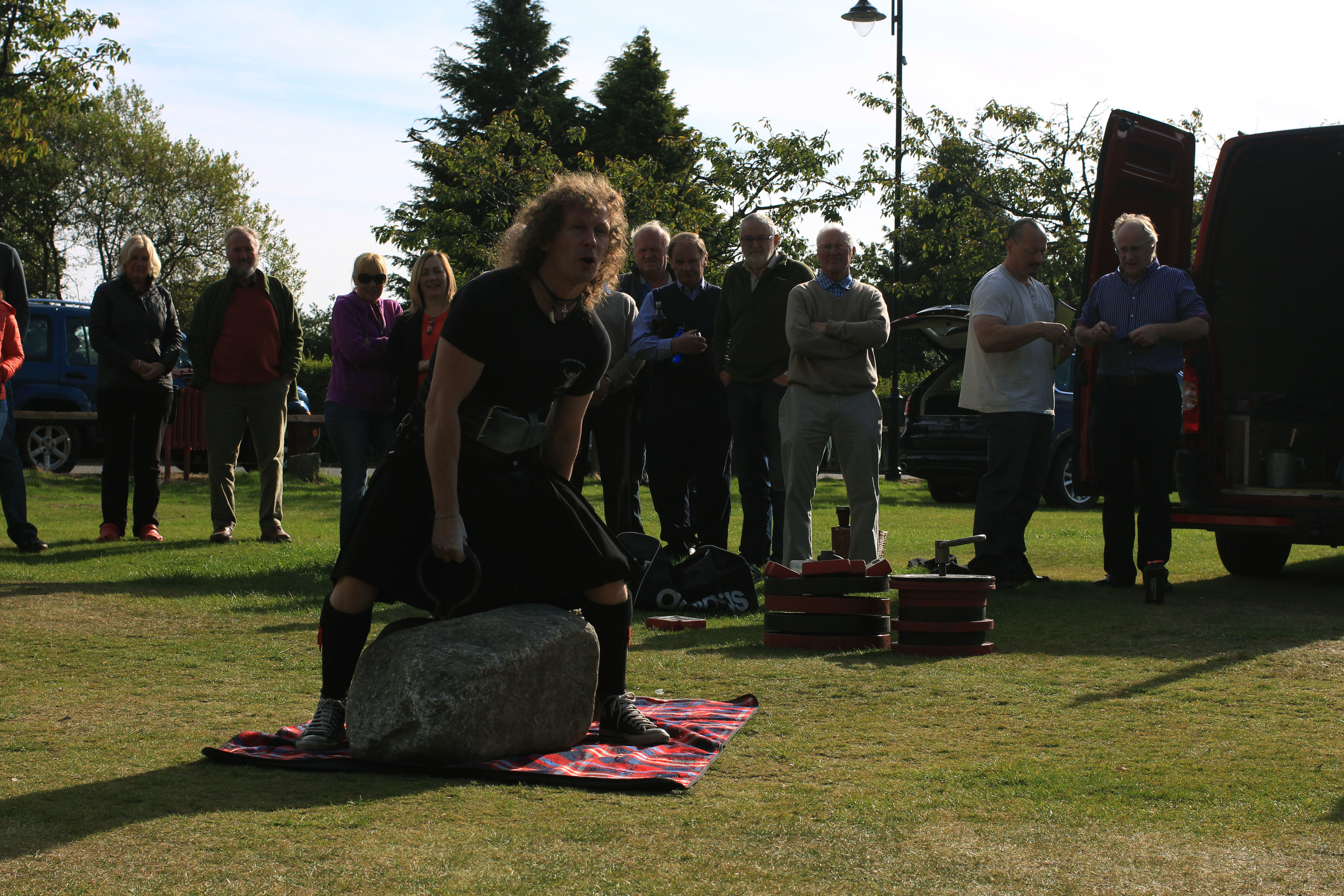 Last night powerlifter Mr Shanks jun said: "We're delighted to be a part of it. I am delighted for Dad honestly. There has been lots of newspaper articles over the years, but this is like a full stop in it.
"They like to call him the founding father because he was the first to do it after Dinnie.
"I think that's what shocked, traditionally lifting things like that is a big man, then you get two wee squirts like me and my Dad doing it.
"The stones are five times my body weight."
He added he has his eyes set on hoisting the "steens" once again at a future date following his successful lift last year.