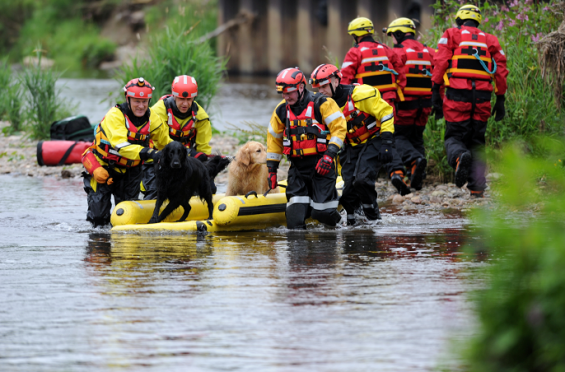 A dog walker was rescued from an island on a fast-flowing river yesterday after getting struck trying to save his pets.
The pensioner is believed to have jumped into the River Don at Port Elphinstone, near Inverurie, when one of the retrievers got into difficulty.
But the man, named locally as Gordon Ross, then got stuck himself and was forced to scramble onto an island with his dogs.
A passing lorry driver noticed him, and raised the alarm with the emergency services.
Fire crews were sent out to the scene and a specialist rescue team were scrambled on a boat to help rescue him.
Mr Ross, who is believed to be in his 70s, and the two dogs were taken back to dry land.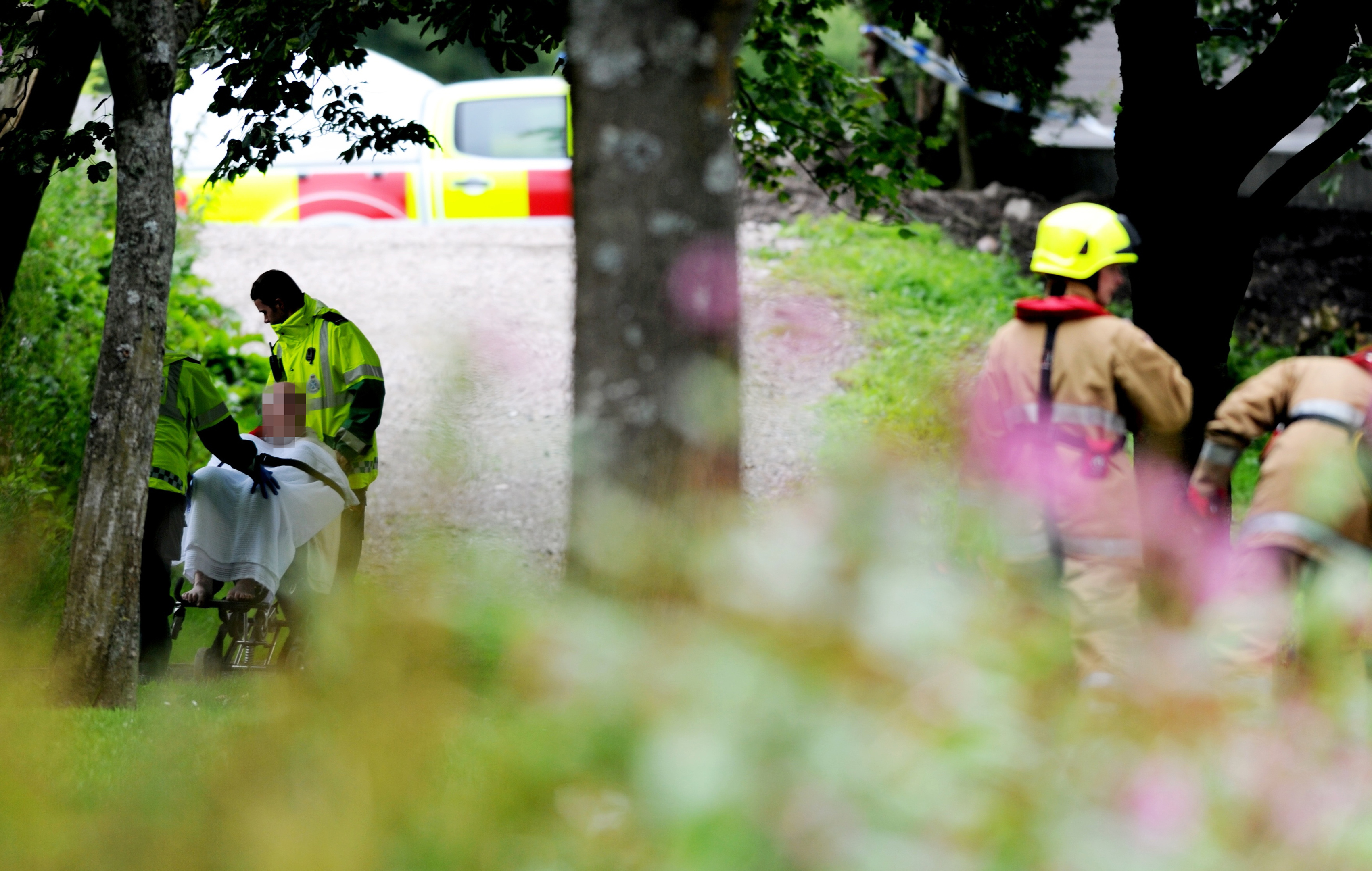 He was shaken and cold, and was checked over by paramedics. He did not require hospital treatment.
A fire services spokeswoman said: "We were called out at 1.20pm after being alerted by the police.
"The man and his two dogs had got themselves on to an island in the middle of the River Don at Port Elphinstone.
"They also sent for the specialist water rescue service from Elgin who came down, but it turned out the man was rescued using a sled.
"They got him to safety and then went back and got the dogs."
Four fire crews from Inverurie, Elgin, Ellon and Dyce attended.
One by-stander, who saw the drama unfold, said: "At first, we didn't know what was going on – there were just loads of people there from the police, but then my daughter noticed the two dogs being carried over on a boat.
"I saw the man brought to the side of the river and he was covered with a blanket and put in a wheelchair, he seemed shaken but was chatting to people."
It is believed Mr Ross was walking his daughter's dog and that the other belonged to a friend of the family.
It is not the first time a pensioner has been found in difficulty on the waterways of Port Elphinstone.
Last July an elderly man had to be rescued from a disused canal – known locally as The Lade after falling in.