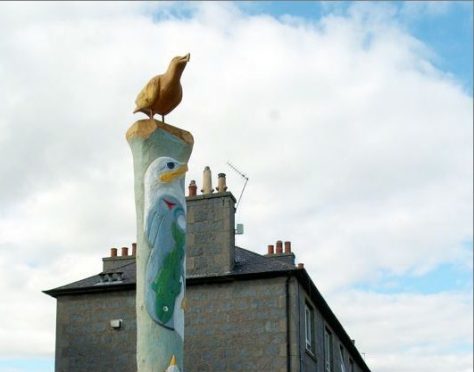 Council bosses will renovate a wild-west inspired Aberdeen landmark ahead of its 10th anniversary.
Seaton's totem pole is to be restored amid concerns it was falling into disrepair.
The totem pole was created during a public art project in 2006, with the help of the city council and partner organisations such as Aberdeen Greenspace.
It was designed and carved by residents of the area over a week-long period during after-school workshops, which also included a range of other community activities such as ceilidhs, gala days and concerts.
Now the council's community engagement team and the Scottish Business In The Community group will work alongside construction firm Robertson Eastern.
They will remove the pole on Sunday and carry out the works, with volunteers from the community repainting it over the next week.
Infrastructure committee convener Neil Cooney said: "The Totem Pole Project was a very successful event which managed to inspire the people of Seaton to come out and engage in art and design something unique for their area.
"I would like to take this opportunity to thank all of those who will be giving their time to this fun and colourful community project in Seaton which shows the importance of culture in our communities and also a big thank you to Robertson Eastern who have agreed to carry out this work for free for the benefit of the area."