A strongman travelled all the way from England to carry out an extraordinary feat at one of Aberdeenshire's most popular Highland gatherings at the weekend.
James Gardner made the trip from Barton-Under-Needwood, Staffordshire, just to lift the mighty "Dinnie Steens" at Aboyne Highland Games on Saturday.
He lifted the boulders, the stuff of local legend, twice on the day – the second time in front of a riveted crowd for a "lift and hold" competition to mark 100 years since the death of Donald Dinnie himself.
Birse athlete Dinnie is regarded as one of the first ever superstars of sport.
The stonemason's son famously hoisted the huge stones themselves some 17ft across the Potarch Bridge in 1860 whilst apparently carrying out work to the structure itself.
Weighing roughly 770lbs together, Mr Gardner, 32, wowed the Aboyne crowd by first lifting the huge boulders and then holding them for an incredible 12.8 seconds.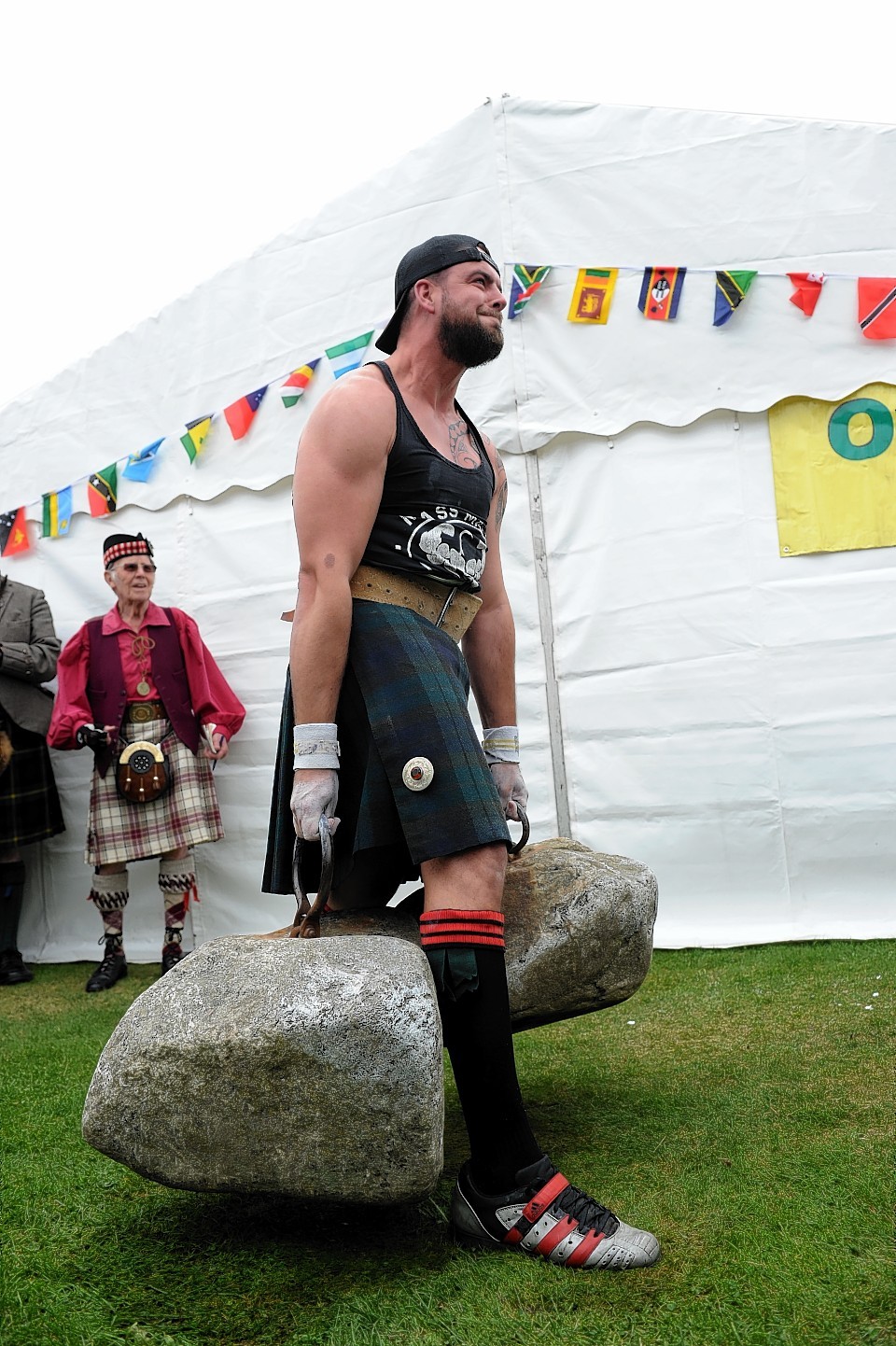 Proud father and coach, Steve Gardner, a former strongman himself, watched on.
Mr Gardner jun, a teacher, said: "I have been lifting for around 20 years and the Dinnie Stones have been like a life time goal to me. It is a nice way to sum up 20 years of lifting history after everything that goes with it."
Read our full coverage of Aboyne Highland Games.