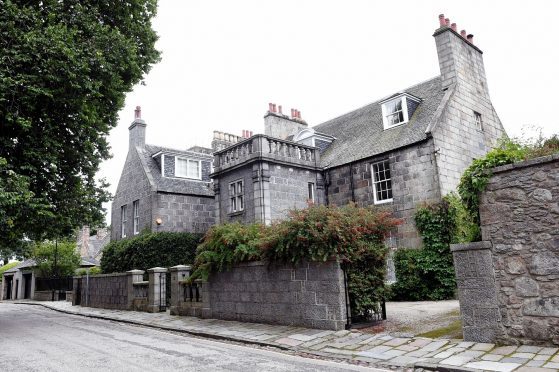 The Bishop of Aberdeen is on the verge of a move to a plush new 18th century listed residence in one of the city's most historic streets.
A three-storey, five bedroom house in The Chanonry is being bought for Roman Catholic Bishop Hugh Gilbert and his team to use as a home, offices and meeting space.
The church defended the shift to Old Aberdeen as a wise investment in the property market while prices are squeezed by the oil industry crisis.
But claims the move was prompted because the council planned to hike the rent on its present HQ were questioned by the local authority.
Aberdeen City Council – which acquired the St Mary's Cross building in February as part of a package to safeguard the future of neighbouring St Joseph's School – insisted there had been "no discussions".
The bishop is due to relocate by mid-October – and a planning application has been submitted for the conversion of the upper floor of the Category B-listed house into four offices.
A "parish room" would be on the ground floor.
Bishop Gilbert said the property – to be christened St Mary's House – was a "positive alternative" in an area with "many ecclesiastical connections".
The road is named after the canons of next-door St Machar's Cathedral who once lived there, and is at Aberdeen University's campus.
A spokesman for the diocese declined to disclose the price but another property on the highly-desirable road is on the market for £750,000.
He said the B-listed premises "ticks a lot more boxes" in terms of its suitability.
Bishop Gilbert said the present location had "effectively functioned as the diocesan centre".
"Now that a substantial rental rise is imminent, relocation has become necessary if these functions are to continue," he added.
An Aberdeen City Council spokeswomen said it had intended to honour the existing lease agreement which was due to end in August 2017.
"To date there have been no discussions about increasing the existing rent," she said.
"As this matter has just been brought to our attention, there are no initial plans for a future tenancy in place."
The building was bought from the Society of the Sacred Heart.