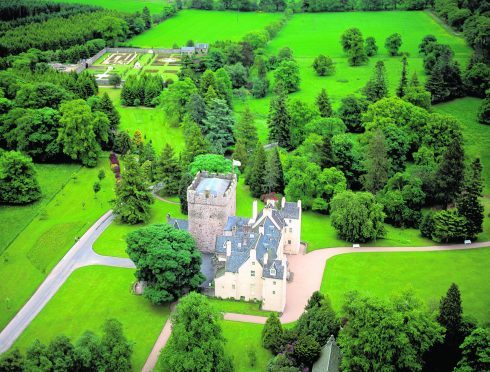 All's well that ends well for a 13th-century Aberdeenshire castle, which is celebrating four decades as a visitor attraction with an open-air production of a Shakespearean classic this weekend.
A series of theatrical and musical events have been organised at Drum Castle in recognition of the 40th anniversary of the refulgent building opening to the public.
The National Trust for Scotland took over the management of the estate in the 1970s from the Irvine clan, whose family had owned it since the Middle Ages.
And now, award-winning theatre company, Illyria, will mark its 25th anniversary with an outdoor production of A Midsummer Night's Dream, starting at 6pm on Saturday evening.
The event will also mark 400 years since the death of William Shakespeare himself.
Then, on Sunday, the castle's hidden musical heritage will come to life through a troupe of travelling minstrels.
Within the castle's tower, violinist Marianatalia Ruscica and guitarist Davide Sciacca will perform 19th century works by Paganini.
More contemporary pieces from composers such as Astor Piazolla and Celso Machado will also be played. The performance begins at 2pm.
Property manager for Drum Castle, Alison Burke said: "We very proud to be celebrating 40 years of welcoming visitors to Drum Castle to enjoy its outstanding history and heritage, and we have some great events lined up.
"We are excited to welcome this internationally-acclaimed duo. The castle was a place for music and holds a wonderful collection of both traditional Scottish music and a classical collection."
Elsewhere the NTS's Craigievar Castle remains open for businesses, respite road closures nearby.
The A980 between the Ladymill crossroads and Muir of Fowlis closed for 14 days yesterday, but the castle is fully accessible via diversions.