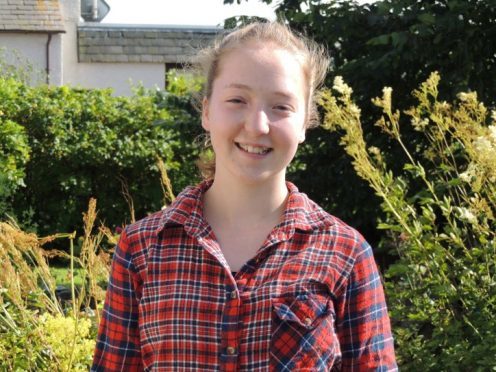 The pressure to succeed on exam results day is immense for pupils, many of whom have university places hanging in the balance.
And Ellon Academy pupil Kerry Smith had the added pressure of following in her older sister's footsteps.
Nothing less than three As at Advanced Higher would do for the 17-year-old, if she was to keep the dream of joining sibling Jess at Cambridge University.
But yesterday, that dream came true as Kerry celebrated top marks in biology, chemistry and geography.
"It means I get my first choice, which is natural sciences at Cambridge," she said yesterday. "Having a sister already there was an inspiration and a pressure.
"Seeing Jess go made me realise it was possible, but it meant I could only match expectations, I couldn't exceed them."
Kerry, of Collieston, who spent the summer doing voluntary work in Uganda, added: "I really enjoyed my sixth year at Ellon Academy. The way the courses are arranged you can be a bit more independent."
She is now celebrating her exam success with friends on a camping trip.
There has been a marked improvement in the achievements of S6 pupils across the north-east this year – the number of students achieving five or more highers by the end of S6 has risen from 29% last year to 34% in 2016.
In addition, the number of pupils who gained five Highers at grade A is 98 this year compared to 94 in 2015.