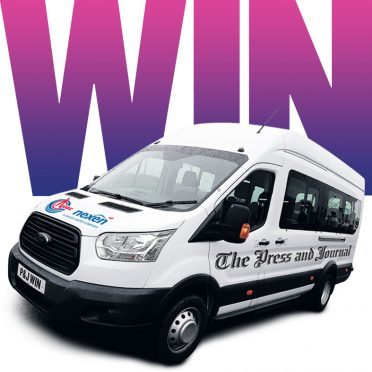 They are already doing excellent work in the north east.
And now, an Aberdeen community centre group is hoping to win the Press and Journal's minibus competition and replace their ageing vehicle to help residents living in their area.
Woodside Community Centre's current bus frequently breaks down, and causes constant headaches for the pensioners, youngsters and other locals who use its facilities every day.
But if the organisation wins the brand new 27-seater minibus – proudly sponsored by Nexen – the centre would be able to drive its users to events and fun days out all across the north-east more reliably.
Their secretary, Angela McPherson, explained: "We've got heaps of activities and things going on all the time at the community centre.
"The bus we have right now is from 2002, but because it's that old it has to get serviced about every six weeks.
"There's always something wrong with it and, every time it's in for repairs, we have to wait even more weeks for spare parts, so it is out of commission for about half the time.
"We use the bus to pick people up to and from the community centre, and if older folk need to go to hospital appointments or things like that, we take them in the bus.
"But we also help primary and secondary school kids, and take them out and about as much as we can.
"It's especially important for us to work with the older kids, because it keeps them from hanging about the streets and getting into trouble.
"If we get this transport, we'll be able to take them out to go-karting, bowling, whatever we can, but it's really hard with us not having a bus half the time."
Dozens of organisations have already signed up for their chance to win, but there is still plenty of time to sign up and start collecting tokens to enter.
All hopeful organisations need at least 50 tokens to enter.
Tokens will be printed in the paper until Saturday August 27.
To sign up your community group for a chance to win the minibus, visit www.pressandjournal.co.uk/minibus